Surge pricing during odd-even: It's trouble when demand-supply dynamics starts looking like extortion
Surge pricing during odd-even is extortion; the same way demanding abnormally high prices for water in a drought-hit area is.
The market place is ultimately about the interplay of demand and supply, the elementary forces in economics, isn't it? If demand outstrips supply, prices soar and they dip if the case is the opposite. So what is there to complain when app-based cab aggregators take advantage of a high demand-low supply situation during Delhi's odd-even drive? It's business as usual. Well, it isn't. It's extortion; the same way demanding abnormally high prices for water in a drought-hit area is.
One cannot call 'surge pricing' — when fares increase depending on the availability of drivers vis-a-vis demand for them — unethical strictly on the principle of business. Price inflation is not unusual in the periods of high demand and low supply. However, surge within a band is acceptable and is not likely to meet with resistance. If it goes beyond the reach of most and appears unreasonable then it is perceived as exploitative. When procurement of water in water-scarce regions in the country start taxing family budgets heavily it does not stay normal business; it becomes extortion.
To get over the problem of inadequate public transport and auto rickshaws acting pricey, many citizens had booked cabs through the app-based aggregators. But the prices they had to pay, they complained, were in some cases five times above normal. There were calls from angry commuters to Delhi government's helpline through the major part of the day. Not only was the fare steep but also the service was poor in some cases.
Delhi government took serious note of overcharging by cab service providers, including Ola and Uber, and issued them notice to desist from it. Chief Minister Arvind Kejriwal tweeted that the taxis found indulging in overcharging would be impounded and their licenses would be cancelled. Earlier, the Bombay High Court had expressed concern over the practice of 'surge pricing' followed by the aggregators during the implementation of the odd-even formula in the capital state and questioned the government's lack of action over it.
The concept of surge pricing has become problematic of late. Initially believed to be a respite from regular taxis that fleeced passengers and offered poor services, the aggregators – they call themselves technology service providers not taxi services – have started demanding more from users under the surge pricing clause. While they claim that it is an automated process, the latter complain that it is no more a matter of demand vs availability of cabs; it has become a regular feature where they are charged surge rates in non-peak hours also.
After a big public uproar and sustained public campaign, the Karnataka government recently banned such pricing by the aggregators. Now it's Delhi taking note of the problem. After the government's intervention, both Ola and Uber have suspended surge pricing and will charging passengers normal rates. However, questions have now started emerging on the sustainability of their business model.
For the Delhi government, there's lesson in it. When the odd-even is in place, virtually keeping half the private vehicles off the roads every day, it must ensure that public transport is efficient. If auto rickshaws and taxis start acting pricey and causing inconvenience to people then there will be resistance to odd-even itself sooner rather than later.
News & Analysis
In a blog post, Ola Electric chairman Bhavish Aggarwal said the company's Futurefactory in Bengaluru will be the world's largest women-only factory.
India
CPEC is a part of China's most ambitious project 'Belt and Road Initiative', aimed at renewing the country's historic trade routes in the coastal countries of South-East Asia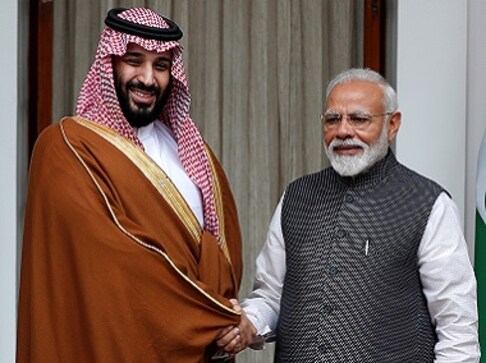 World
India's ties with Saudi Arabia, one of the world's leading oil producers and host to nearly three million Indians, have generally been on an upswing