Supreme Court's verdict on Right to Privacy will give a boost to Narendra Modi's vision of New India
24 August, 2017 will be counted as another important day in the history of our 70-year-old democracy – the day when privacy was firmly established as a Fundamental Right.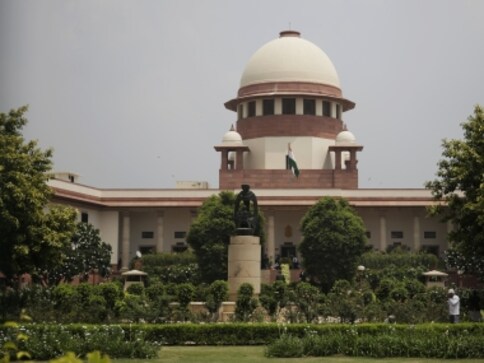 24 August, 2017 will be counted as another important day in the history of our 70-year-old democracy – the day when privacy was firmly established as a Fundamental Right of every citizen under Article 21 and Part III of our Constitution. It has been a good week for our Constitution and the Supreme Court with superb judgments on both triple talaq and Right to Privacy.
There are several implications of this judgment but mark my words, the full impact of this will be seen and felt over the coming years as the relation between citizens and the state, citizens and big corporates gets redefined and recalibrated to realise the vision of being not just the world's largest democracy but also the most advanced democracy. However in a nutshell, it sweeps aside the embarrassing ADM Jabalpur judgment by the Supreme Court during the Congress-led Emergency period, which held that that rights guaranteed under Article 21 were alienable and could be suspended during Emergency.
Many Supreme Court decisions in the last four decades have held that privacy is a fundamental right. However, given that the judgments were pronounced by benches which had lesser than eight or six judges (like in the case of MP Sharma and Kharak Singh), the controversy over whether privacy is a fundamental right or not remained unresolved.
However, coming back to governance, it is only in recent years that we have seen a determined effort at improving it by changing our direction and transforming ourselves to conform to a vision of a 'New India' – an India where citizens are empowered and connected. New India will be growing economically and be assertive about its national interest. A strong, educated, empowered and responsible citizen is at the core of that vision.
Central to implementing this vision is the idea of a digital India. In an interconnected world where technology governs virtually all aspects of our lives, Thursday's judgment embeds consumer rights within the Constitution. This verdict effectively creates for the first time, obligations and responsibilities for all entities, government or private, that deal with the information of Indian citizens. The apex court by recognising the power of technology to transform India and the lives of Indians has also recognised the need to create protective rights.
As a technologist and a member of Parliament, I have always recognised the importance for citizen rights. Back in 2010, I introduced The Right to Privacy Bill in the Parliament but the then UPA government brushed it aside, busy as they were in pushing the draconian Section 66A against the digital freedom of speech, pushing Aadhaar without any legislation or debate and also the 2G scams.
It was a time when I received very little support within Parliament or from media. Therefore, in 2013, I moved the Supreme Court with a PIL for both Aadhaar and Section 66A separately. Section 66A was struck down in 2015 by the Supreme Court and the Aadhaar case partially ended in front of  the nine-judge bench that ruled on Thursday.
After my privacy bill failed to get any traction in Parliament and outside, I repeatedly tried to get a debate on Aadhaar in Parliament. After the Parliamentary standing committee of finance, of which I was a member, criticised the design of Aadhaar in 2010, the UPA govt went silent and went into almost a covert mode.
Despite the finance committee's opposition, thousands of crores of public money was spent by the UPA government in implementing the world's largest biometric ID project without any prior scrutiny, debate or legislative sanction.
I then approached the Supreme Court in early 2014 on the Aadhaar's flawed design, weak verification procedures and misuse of them, compromise in security of sensitive information of crores of citizens by UIDAI and other private entities (banks, telecommunication companies, e-commerce companies). Therefore in a way, if we have privacy as a Fundamental Right today, we must thank the UPA govt and Aadhaar for forcing the petitioners to go to the Supreme Court.
The case began evolving, a five-judge bench of the Supreme Court was constituted for hearing the petition challenging the constitutional validity of Aadhaar. The case was then referred to a nine-judge bench for the final verdict – it was a necessary move, which resulted in this landmark judgment.
For long I have maintained in the Parliament and outside that privacy is a fundamental right but with reasonable restrictions similar to other fundamental rights recognised by our Constitution. Therefore, it is not an absolute right and in case of threats to national security, for example, I have stated that Right to Privacy can be infringed upon by security agencies.
This verdict has put to rest the issue of privacy being a fundamental right and it goes way beyond Aadhaar. The main issue was the seven-decade-old culture in our bureaucracy where citizens had no protective rights against the State. The case of Aadhaar just serves as one of the examples of the archaic and redundant mindset. There are several other issues, including the obligations of private corporates, that are impacted by citizens' or consumers' Right to Privacy. The validity of every statute will now be required to be tested on the touchstone of privacy as a Fundamental Right. Fundamental Rights thus, cannot be eroded by the State or corporates.
Verdict's impact on businesses and individual-state relationship
The verdict will have far-reaching implications on the way data is collected, managed and used by government or private entities. It will be their responsibility to use the data provided by individuals in a manner which is responsible and does not infringe upon the privacy of citizens.
This ruling will deter unethical practices by corporates such as stealing biometric details from Aadhaar card to illegally procure multiple SIM cards, or sharing of information without any authorisation. With the intrusion of technology, the telecom companies, e-commerce companies and other private service providers are duty bound to safeguard the data of citizens or face legal action by the empowered consumers.
Similarly, for making Aadhaar mandatory for targeting beneficiaries, the UIDAI will have to make necessary legal modifications so that it does not violate the privacy of citizens. We already know that Aadhaar of the NDA govt shares very little with the Aadhaar of the UPA. The NDA Aadhaar has legislative backing, its verification process is far stricter and numerous fake accounts enrolled during the UPA regime are being removed.
I don't share the view that making Aadhaar mandatory for subsidies and other benefits is a bad thing. I don't agree that making Aadhaar mandatory for identification for subsidies is bad. I think it's good and important to ensure that benefits reach the right people and not the corrupt ones. I am sure Aadhaar will see more improvements and protections after Thursday's decision but its core function of identifying subsidy beneficiaries will continue.
This will redefine the state-individual relationship. Development of a culture, where accountability and responsibility of the State, will be given prime importance.
Paving the way for Digital India and New India
The Supreme Court has recognised that technology will play a huge role in transforming India and the lives of Indians in the vision consistent with Prime Minister Narendra Modi's idea of a New India. Further, Modi's vision is also about empowered citizens, collectively creating an assertive and energised New India.
Thursday's decision of establishing privacy as a fundamental right is consistent with visions of a New India, Transforming India, Digital India and a nation of empowered citizens.
Thursday's judgment is only the first step towards the process of evolving a new legal eco-system. Even in the non-digital world, the impact of this judgment will be far reaching. The rights of an individual over his/her body and to take decisions without fear of being observed or scrutinised are also now protected. This will be increasingly asserted by citizens. One obvious area is the contentious aspect of Section 377 and sexual preferences of citizens. I have no doubt that in this area too, we will see progress.
Governments or corporate can now seek information, data or access to citizens with sound legal backing of law or courts. Legislations of its powers will have to be more careful and thought through as the Supreme Court has laid down two new thresholds for challenging legislative power i.e. of manifest arbitrariness and Constitutional vagueness. It is expected that as citizens become more aware of this right, there will be many tests to privacy that will end up in courts and laws will have to settle.
As India leaps to meet its goal of not just being the world's largest democracy but also the most evolved and advanced democracy, this judgment will give a boost to Modi's vision of digitising and transforming India into a nation where economic empowerment, political empowerment and human dignity all go hand in hand. It has been a good week for India and all Indians.
India
Several petitions have been filed in the apex court against the Karnataka High Court verdict holding that wearing of hijab is not a part of the essential religious practice, which can be protected under Article 25 of the Constitution
Opinion
India's digital transformation cannot be fashioned on the foundations of decades-old legal infrastructure like the Information Technology Act 2000 and the National Cyber Security Policy 2013 among others
India
Proceeds of crime worth Rs 99,356 crore were attached between 2014 and 2022, while only Rs 5,346 crore was attached between 2004 and 2014 under the then Congress regime