Supreme Court updates: No more rebellion, says BCI chief 2 days after SC judges hold presser against CJI
Chief Justice of India Dipak Misra on Sunday assured a Bar Council of India delegation that the crisis in the Supreme Court resulting from a virtual revolt against him by four colleagues will be sorted out soon, the council chief said.
Auto refresh feeds
LIVE NEWS and UPDATES
Latest updates
The Bar Council of India chairman Manan Mishra has said that the issues raised by the four dissenting top judges of the Supreme Court have been resolved. "We did not want any political party to take advantage of the situation," said Mishra. There seems to be some headway in the Supreme Court crisis. All the judges of the top court, including the four dissenting judges, met over tea at 10.15 am on Monday.
Sources said there was a consensus that issues need to be solved institutionally.
Meanwhile, not just the Attorney-General of India KK Venugopal but sources close to Live Law too have confirmed that the four 'rebel' judges of the Supreme Court have buried their differences with Chief Justice of India Dipak Misra. The latest development took place after the judges met Misra in full court room this morning.
Earlier, Attorney-General said that "everything has been settled after the judges had an informal meeting on Monday morning.  Speaking before Chief Justice Dipak Misra, Senior Advocate RP Luthra urged him to resolve the issue. He claimed that there is a conspiracy to destroy the judiciary.
All four judges who rebelled against Chief Justice Dipak Misra resumed their work on Monday. Meanwhile a News18 report claimed that SA Bobde was emerging as the peacekeeper between the Chief Justice of India and the four rebel judges.
The Bar Council of India is likely to hold a press conference on Monday. Meanwhile, a report in The Times of India stated that there has been a precedence of the Chief Justice of India delegating 'super sensitive' cases to junior judges.
Chief Justice of India Dipak Misra on Sunday assured a Bar Council of India delegation that the crisis in the Supreme Court resulting from a virtual revolt against him by four colleagues will be sorted out soon, the council chief said.
Also on Sunday, the son of special CBI judge BH Loya said in Mumbai that his father died of natural causes and not in suspicious circumstances. Loya's death, while he was hearing the politically sensitive Shohrabuddin Sheikh fake encounter case, is the subject of a PIL in the Supreme Court that was one of the triggers for the revolt against Misra.
The Indian judiciary was thrown into a turmoil on Friday when four senior Supreme Court judges — J Chelameswar, Ranjan Gogoi, MB Lokur and Kurian Joseph – convened an unprecedented press conference to complain about "selective" case allocation by Misra and passing of certain judicial order. Misra had assigned the Loya death PIL to Justice Arun Mishra, a relatively junior judge.
In their press conference, the four justices said India's democracy is at risk unless the wrongs in the Supreme Court are set right.
Capping a weekend flurry of activity by jurists, lawyers and politicians, a delegation of the Bar Council of India, the highest body of lawyers in the nation, today met Misra at his residence for 50 minutes.
"We met CJI in a congenial atmosphere and he said everything will be sorted out soon," BCI chairman Manan Kumar Mishra, who led the delegation, told reporters.
He said that before meeting the CJI, the panel also discussed the crisis plaguing the apex judiciary with other judges including the three out of the four judges who have made the allegations against Misra.
Mishra said the panel met justices Chelameshwar, Lokur, and Joseph, who also gave an assurance that the crisis will be resolved.
He did not mention whether the panel had a meeting with Gogoi, who is out of town. Gogoi is next in line to succeed Misra as the chief justice.
The BCI will hold a press conference on Monday.
Earlier, Supreme Court Bar Association (SCBA) president Vikas Singh met the CJI and handed over a resolution in which the association has asked for a full court discussion to defuse the present crisis.
"I met the CJI and handed over a copy of the resolution. He said that he would look into it and ensure there was congeniality in the Supreme Court at the earliest," Singh told PTI after his 15-minute meeting with the CJI.
In another major development today, Anuj Loya, the son of the deceased CBI judge, held a press conference in Mumbai to say his family was "pained" by the recent developments surrounding his father's death. He claimed NGOs and politicians should stop "harassing" his family members over the issue.
"My father died of natural causes. Our family is convinced that it was a natural death," the 21-year-old Anuj told reporters, adding that although he and his family had earlier been suspicious about his father's sudden death three years ago, they no longer harboured doubts.
"I had an emotional turmoil, hence I had suspicions about his death. But now we don't have any doubts about the way he died," Anuj said.
"Earlier, my grandfather and aunt had some doubts about his death, which they shared. But now neither of them has any doubts," he said.
The deceased judge's father and Anuj's aunt had alleged foul play in his death.
Judge Loya, who was hearing the sensitive Sohrabuddin Sheikh "fake encounter" case, had allegedly died of a cardiac arrest in Nagpur on December 1, 2014, when he had gone to attend the wedding of a colleague's daughter.
BJP chief Amit Shah was an accused in the case but has been discharged.
With inputs from PTI
Find latest and upcoming tech gadgets online on Tech2 Gadgets. Get technology news, gadgets reviews & ratings. Popular gadgets including laptop, tablet and mobile specifications, features, prices, comparison.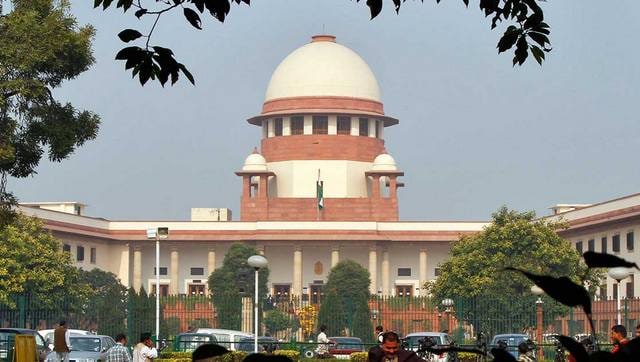 India
The apex court was hearing an appeal by an Army Colonel against a 15 May order seeking the transfer of his wife and him to far-off locations
India
Meanwhile, CJI SA Bobde raised concerns over misreporting in the case and asked the petitioner Kerala Union of Working Journalists' to file a rejoinder to the UP govt's affidavit while postponing the hearing in the case by a week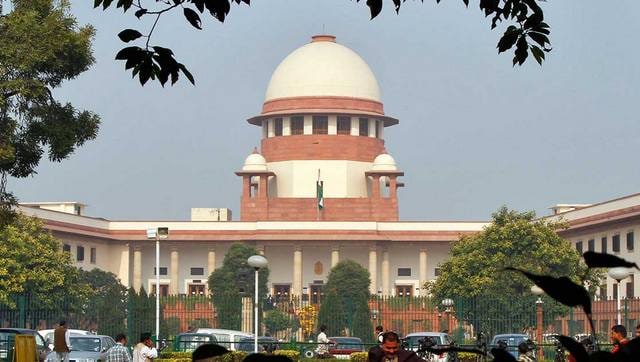 India
A three-judge bench headed by Chief Justice of India SA Bobde has upheld an Allahabad High Court judgment in this regard.