Supreme Court collegium returns memorandum, suggests changes in clauses
The memorandum was revised after a Supreme Court bench asked the government to rewrite it in a bid to make the collegium system more transparent.
New Delhi: In what could trigger a fresh round of confrontation between the Executive and the Judiciary, the Supreme Court collegium has questioned the government's right to reject its recommendation on the grounds of national interest.
The collegium on Saturday returned to the government the revised memorandum of procedure (MoP) — a document which guides appointment of judges to the Supreme Court and the 24 high courts — suggesting changes in certain clauses.
Highly-placed sources in the government said the collegium, headed by Chief Justice of India TS Thakur, has not rejected the MoP completely, but only "partially" by suggesting changes in some of the clauses.
The clause on right to reject a recommendation on national interest is contrary to the current practice where government is bound to accept a recommendation by the collegium, comprising four senior-most judges of the Supreme Court and the CJI, if it reiterates the same.
The revised MoP further provides that once the Centre has rejected a recommendation it will not be bound to reconsider it even after reiteration by the collegium.
The other clause which the collegium is learnt to have objected to is that the Attorney General at the Centre and Advocates General in the states should have a say in recommending candidates for appointment and elevation of judges to the Supreme Court and high courts.
This clause gives the Centre as well as the state governments an indirect say in naming candidates for the post of SC or HC judges.
The collegium is also learnt to have sought ways to shorten the present time-line where it takes around three months to appoint a judge after a recommendation is made.
The government has now sought the opinion of the Attorney General on the "observations" made by the collegium. AG Mukul Rohatgi had played a key role in drafting the MoP.
The memorandum, a document which guides the appointment of SC and HC judges, was revised after a Supreme Court bench asked the government to rewrite it in a bid to make the collegium system more transparent.
The memorandum was sent to the CJI by law Minister DV Sadananda Gowda in March 2016.
Addressing a press conference on 24 April after the joint conference of chief justices and chief ministers here, the CJI had said the core of the document, based on a Supreme Court judgment, will remain "unaltered" that the collegium will make recommendations.
"Things like the number of judgements a candidate has delivered are contributory in nature," he had said.
Parliament had enacted the National Judicial Appointments Commission Act to overturn the over two-decade old collegium system where judges appoint judges. The law was struck down by the apex court on 16 October, 2015.
World
In India, the Right-wing in the Western sense does not exist. Those the Left and 'liberals' call Right are often a lot more liberal, not just in words, but in action
World
Ketanji Brown Jackson becomes the first Black woman to serve as a judge in the US Supreme Court. With this, she will be joining the esteemed club of Sandra Day O'Connor, Ruth Bader Ginsburg, Sonia Sotomayor, Elena Kagan and Amy Coney Barrett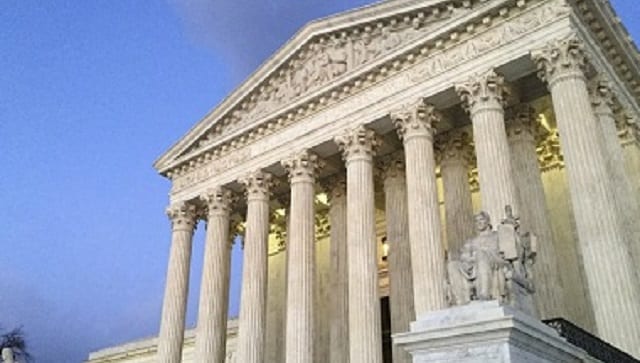 World
Analysts say the just-closed annual court season has revealed a set of judges more hard-line than anyone anticipated. They have brashly tossed out the decisions of their predecessors, including, as with abortion, rights that previous courts said were guaranteed by the constitution