Sukma Naxal attack takes nine-year death toll of CRPF personnel to 1,200; twice that of Jammu and Kashmir
The Maoist bombing in Chhattisgarh's Sukma, in which 9 CRPF personnel were killed, takes the death toll to more than 1,200 over nine years to 2017.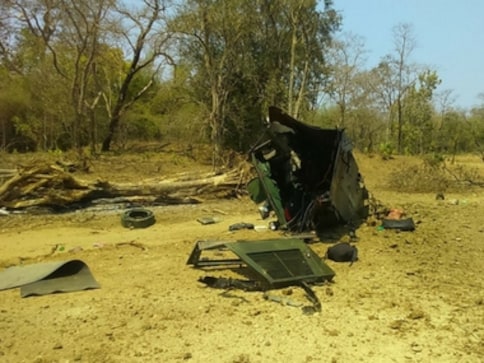 By Chaitanya Mallapur
Nine Central Reserve Police Force (CRPF) soldiers were killed in a Maoist bombing in Chhattisgarh's Sukma district on Tuesday, adding to a death toll of more than 1,200 security personnel over nine years to 2017, or twice as much as Jammu and Kashmir over the same period, according to Ministry of Home Affairs data.
"Incidents" – as violent encounters with Maoists are officially described – attributed to Left-wing extremists have declined 60 percent over the last nine years, from 2,258 in 2009 to 908 in 2017.
Aside from the nine soldiers who died in the latest attack, six were injured, four of whom are reported to be critical.
Deaths of security forces in Naxal-affected areas increased 27 percent over two years, from 59 in 2015 to 75 in 2017.
On 18 February, two security force personnel were killed and six injured in a gun battle with Maoists in Sukma district, The Indian Express reported.
There were reactions on social media condemning the attack:
For the first time in a decade, 2017 reported less than 1,000 Maoist incidents, The Hindu reported. The decline in these incidents is because of "attrition of various level cadres of Maoists and the other to the possibility of Maoists deliberately lying low", according to a senior official of the Union home ministry. More than 120 incidents were reported this year up to 15 February, in which nine security force personnel and 10 civilians were killed, according to government data. As many as 2,270 encounters with police and 1,356 attacks on police, including with landmines, were reported over the last nine years.
About 300 Naxals were killed by security forces in Chhattisgarh over the last two years since 2016, the state's home minister, Ramsewak Paikra told the Legislative Assembly, The Times of India reported.
Chhattisgarh reported more incidents (41 percent) and deaths (49 percent) than any other state (41 percent) in 2017, according to official data.
Over nine years to 2017, 2,811 terrorist incidents were reported in Jammu and Kashmir; 497 security forces have been killed, according to home ministry data.
The number of security forces killed in Jammu and Kashmir have also doubled over the last two years to 2017.
The year 2017 was the worst year for terror-related civilian deaths in Jammu and Kashmir in five years, IndiaSpend reported.
The author is an analyst with IndiaSpend and FactChecker.
Politics
Senior leaders and members of the Congress Working Committee (CWC) have been carrying out 'PM House ghero' in protest, while party MPs are holding a 'Chalo Rashtrapati Bhavan' from Parliament
Politics
In Delhi, party MPs will hold 'Chalo Rashtrapati Bhavan' from Parliament to register their protest over the issues; CWC members and senior leadership to participate in 'PM House gherao' tomorrow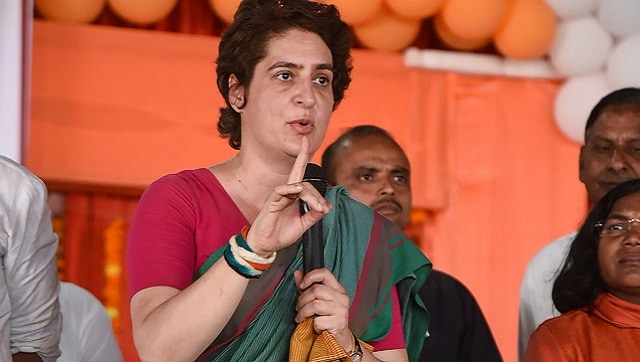 Sports
The Congress general secretary was subsequently put in a vehicle forcibly by police and taken away.