Sukma killings: Why Left-wing terrorists are more depraved and morally degraded than even Islamic State
A lot of issues have been conflated around the tragic incident in Sukma where 25 CRPF jawans were butchered during an ambush by Left-wing terrorists.
A lot of issues have been conflated around the tragic incident in Sukma where 25 CRPF jawans were butchered during an ambush by Left-wing terrorists. The act of wanton violence has led to nationwide shock and the government's handling of internal security has come into question. Understandably so.
This is the second attack in just over a month in the same troubled district of Sukma in Chhattisgarh, previously part of the Bastar division. The earlier ambush on 11 March had left 13 jawans dead along the Injeram-Bhejji stretch, roughly 60 km away from Monday's spot in Burkapal area. Part of the feared Red Corridor, this is the same stretch where 76 CRPF personnel were killed in 2010.
Three sets of reactions and a counter-reaction have come to the fore. To begin with, a social media-driven outrage has called for exemplary punishment for those responsible for the crime.
Second, it has been pointed out that the tragedy could have been averted had the CRPF battalion stuck to its standard operating procedure during the road sanitising programme, alleging that it hadn't done so and averring that the government must be held accountable for this lapse.
Third, a political reaction has emerged holding the NDA government singularly responsible for failing to check the Maoist menace. Apart from BJP's political rivals, this last group also comprises members of 'liberal' establishment who reflexively justify Left-wing violence. This clique has feigned the loudest outrage and has since been firing at Narendra Modi from the shoulders of slain jawans. Some Leftist leaders have also 'condemned' the violence, giving rise to an irony thicker than rhinoceros hide.
These reactions have been followed by a familiar pushback with Maoist sympathisers and sleeper cells in media, academia and civil society seeking to rationalise the slaughtering of jawans.
Not 'Maoists', but terrorists
Before anything though, we need to set the lexicon right while describing Left-wing terror. To call these murderers 'Maoists' or 'Naxalites' is misleading because it adds layers to their actions and confers on their heinous crimes some sort of ideological legitimacy. It also paves the way for their entrenched brethren in liberal establishment to provide intellectual heft and justification for these crimes.
Words matter. These Left-wing extremists are not friends of the poor out to create a classless society through violence. They are lowlife terrorists using cynically a defunct ideology to oppress, violate and even kill the poor. Their use of violence has no ideological or moral ends. They feel threatened by the actions of the state busy laying out infrastructures for development and are killing security personnel to keep alive their rent-seeking opportunities.
Why worse than Islamic State
In their actions, these Left-wing extremists are no better than members of the Islamic State. Both use violence as a gruesome and macabre political spectacle to increase influence and subjugate people under their control.
In some respects though, these Left-wingers are worse than even IS. Members of the Islamic State have no pretense for the well-being of the people whom they forcibly subjugate. These 'Maoist' terrorists have no compunction about using the poor — whose cause they claim to champion — as shields and props in their asymmetric warfare against security forces. They repeatedly destroy building blocks of infrastructure and use bloodshed as a tool to arrest the development of India's poorest regions to keep the villagers under their cosh. In this, their moral degradation and dereliction are deeper.
To give just on example, in a March 2017 report from Dantewada, Rahul Pandita writes in Open magazine about the oppression that these terrorists subject the destitute villagers to.
"In the past few months, Maoists have killed hundreds of civilians in their areas of influence along the entire Red Corridor, especially in the Dandakaranya Special Zone Committee (DKSZC), of which Bastar division (now divided into seven districts, including Sukma) is a part… Three days before killing Buccha, Maoists held hostage the entire villages of Burdikarka and Dhanikarka in the neighbouring Dantewada district and severely beat up dozens of villagers. People from these two and another village called Gadmiri had recently held a mass protest against Maoists. In a kangaroo court held by Maoists that night, a villager of Burdikarka called Samo Mandwi was pulled out and killed. Mandwi had, a few days earlier, taken part in a police recruitment programme. On 5 March, Maoists killed Kalmu Podiya in Sukma's Rabripara village on charges of being a police informer. On 3 March, they slit the throat of a young man called Mahender in Dhurawas village on similar charges." 
Left-wing terrorism deadlier than Islamist terrorism in India
The stark fact is that Left-wing terrorism in India's Maoist-affected zones claims far more lives than all other forms of terrorism faced by India, including cross-border terrorism sponsored by Pakistan. Data compiled by South Asia Terrorism Portal point out that between 2005-2017 (till 16 April), 7,442 have fallen prey to Left-wing terrorists compared to 6,100 in Kashmir and 6,360 in North East insurgency movement.
Intellectual heft and a perverse paradigm
Left-leaning intellectuals have frequently justified this violence through the perverse logic of end justifying the means. However, when the end itself is a study in moral depravity, the entire argument in favour of Left-wing violence collapses like a pack of cards. We must remember that Islamic State, Al-Qaeda, Taliban, Lashkar-e-Taiba, Jaish-e-Muhammad or other sundry organisations involved in similar Islamo-fascist movements do not enjoy even a fraction of intellectual backing that these Left-wing terrorists do in India.
Many of these backers of Left-wing terrorism, crucially, continue to maintain a stranglehold on the 'liberal' establishment and ports of entry in academia leading to a further reinforcement of such support among intelligentsia. As long as these ports are secure, students traversing these paths will be suitably brainwashed to normalise Maoist violence. And there will be enough amplifiers in mainstream media to give legitimacy to their perverse paradigm. Any rational voice against this depravity will be summarily dismissed as 'Right-wing reaction'. The state shall always be at the losing end of the debate as the 'monolithic force' against which these 'Gandhians with guns' are plowing a brave furrow.
Is Modi government guilty of dereliction of duty?
To return to the central question raised by some following the violence, can the Modi government be rightfully accused of dereliction of duty. It is always tempting to blame the state for every loss of life but a rational assessment may provide perspective.
According to figures furnished by the Ministry of Home Affairs, a comparison of number of people killed due to Left-wing violence between 2011 and 2017 (till 31 March) shows that in last year, there has been a dramatic difference in the ratio of deaths between security forces and Maoists. In 2011, 142 security personnel were killed compared to 99 Left-wing terrorists. The corresponding figures in subsequent years are — 114/74 in 2012, 115/100 in 2013, 88/63 in 2014, 59/89 in 2015, 65/222 in 2016.
It is evident that under the NDA, a lot less security forces are getting killed compared to Left-wing terrorists. Charges of dereliction of duty and calls for Union Home Minister Rajnath Singh's resignations do not really hold water.
The 'price for development'
In a strange way, the NDA government might be paying in blood for its policy of bringing India's poorest and Maoist-infested areas into development loop. The state is slowly building road and infrastructure, trying to reach previously inaccessible areas and looking to provide the benefits of growth and development to our most poorest of regions. It is obvious that Left-wing terrorists find this a mortifying threat.
Pandita details in his piece the huge strides taken by the government in laying roads, connecting hitherto unconnected villages. Whereas earlier Left-wing violence and threats kept construction companies away from these troubled zones, the Chhattisgarh government has been able to float tenders and construction work on many of these areas in Red Corridor have begun in earnest.
It is instructive that these terrorists targetted the 75th battalion out to sanitise the 56-km stretch from Dornapal on NH 30 to Jagargunda, which, as The Indian Express points out in a report, is one of the most sensitive zones in the country. About eight km of this has been constructed. Over the last three years, says the report, "Road-building activity in this area has seen 11 exchanges of fire, 18 IED blasts, three civilian deaths in explosions, and the recovery of 16 IEDs."
Quoting Hindi daily Navbharat Times, a Swarajya magazine report indicates that a road bridge over Sabari river in Sukma has "effectively reduced the distance between Dornapal in Chhattisgarh and Podia town of Odisha from 120 kms earlier to just 3 kms now."
On the issue of CRPF jawans not following SOP, it must be remembered that road-sanitisation is a process which renders security forces vulnerable to ambush. No matter what formation they use, their proximity to construction area makes it easier for terrorists to fire at them from dense foliage cover. There might be legitimate concerns and areas of improvement but a state determined to co-opt the poor into its development loop must bear the cost.
Politics
Prasada's induction will further wear away whatever's left of the Congress and the Gandhis in Uttar Pradesh, even if it does not yield dividends for the BJP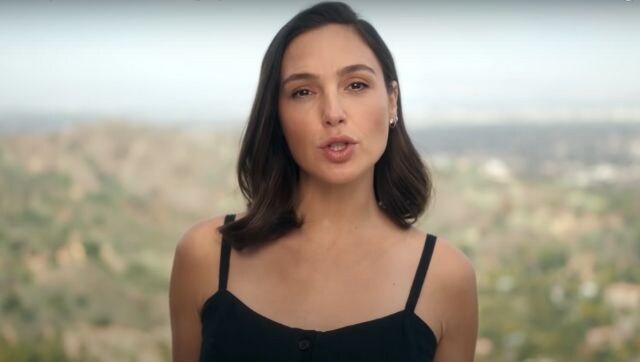 Entertainment
Even as the reality is hard to cope with, it brings back that one commodity that seems to be rapidly depleting from our lives – hope. And for that alone, may there be an encore.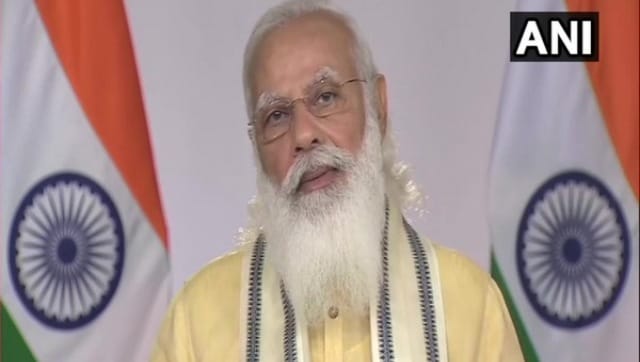 India
While the prime minister's address was no doubt a full-frontal political attack, it was in retaliation to sustained politics of slander