Sukhoi crash: Belongings of missing pilot found near Assam-Arunachal border
Search & rescue teams found a blood stained shoe, half-burnt PAN card and a wallet of one of the two pilots of the Su-30 fighter jet that crashed last week
Guwahati: Search and rescue teams on Tuesday found a blood stained shoe, half-burnt PAN card and a wallet of one of the two pilots of the Indian Air Force (IAF) Sukhoi-30 fighter jet that crashed near the Assam - Arunachal Pradesh border last week, officials said.
The teams comprising Indian Army, Indian Air Force and civil administration personnel had recovered the jet's black box on 28 May from the crash site, located in a dense forest.
"Search operations are continuing despite bad weather conditions. However, there is still no trace of the two pilots," Indian Army sources said.
The wreckage of the fighter jet, which went missing on 23 May, was found on 26 May through aerial recce, in a thick forest around 60 km from Tezpur city.
The Su-30 had taken off from the Tezpur air base, at around 10.30 am on a routine training mission but lost radar and radio contact with the controlling station around 11.10 am near Arunachal Pradesh's Doulasang area, adjoining China.
Tezpur has one of the three IAF air bases in the country that host the Sukhois.
India
For Rongali Bihu, the Assamese new year, a special dish is traditionally prepared — a concoction of 'ekho-ek bidh xaak', or 101 varieties of local leafy greens and herbs, that is believed to be beneficial to health.
Politics
An array of national leaders, including Prime Minister Narendra Modi and Congress leader Rahul Gandhi, campaigned for their respective alliance candidates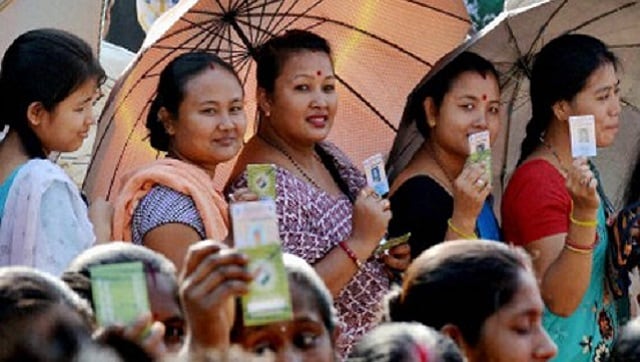 Politics
Altogether 79,19,641 voters — 40,11,539 men,39,07,963 women and 139 of the third gender are entitled to exercise their franchise in 11,401 polling stations.