Stopping 'big' riots not enough: Why is PM Modi silent on 'small' communal tensions?
A riot is deemed severe once it disrupts economic activity, not necessarily in the communally affected area, but only when it spawns worries among investors whose sentiments to reap profits are dampened.
Noted academician Ashutosh Varshney's Indian Express op-ed, Sparks, no fires: why Modi is likely to oppose instrumental use of riots in politics, argues that Prime Minister Narendra Modi won't allow 'large' riots for reaping electoral gains because it would dissuade fat-cat foreigners from investing in India.
This development, Varshney argues, would belie Modi's campaign that principally hinged on "restoring economic growth and governance", which are the defining aspects of the new identity he wants to adopt.
The Prime Minister's keenness to cultivate a new image ensures he will not allow communal disturbances to escalate, asserts Varshney. He prognosticates, "One should expect small disturbances, not big conflagrations, not many in any case. If my analysis turns out to be wrong, immense violent convulsions will rock India's project of economic progress."
On reading this, you can't but help feel that the certitude of his analysis arises from his location.
Living thousands of miles away from India, in the United States, he seems concerned about only those communal riots, whether triggered by Hindus or Muslims, that justify the invoking of words such as 'large', 'big', 'ghastly', 'conflagration', or 'genocidal'. Or, to be more pointed, riots aren't perhaps riots for Varshney until their grisly details and revolting images filter into the largely insular American media and ebb the enthusiasm among foreign investors for India.
Obviously, Varshney is politically too savvy and erudite to make this assertion explicitly. But, really, this seems to be the nub of his analysis, captured tellingly in the headline of the piece.
Varshney's analysis is chilling, apart from being misplaced. From his perspective, the severity of riots is to be judged not from the number of people killed or wounded or the days for which an affected area was locked under curfew.
A riot is deemed severe once it disrupts economic activity, not necessarily in the communally affected area, but only when it spawns worries among investors whose sentiments to reap profits are dampened.
His analysis ignores the plight of the small – the petty shopkeeper, the street vendor, the itinerant trader, the casual labour, the factory worker. It might be interesting to discern from investors whether their instinct for profits was blunted because of news reports detailing the targeting of Muslim businessmen in Delhi's Trilokpuri area, which witnessed, to employ Varshney's ambiguous yardstick, "small disturbances" last week. Yet, over a few days, thousands have reportedly left Trilokpuri to settle down elsewhere.
Obviously, we can't but feel grateful for small mercies. After all, the "small disturbance" of Trilokpuri, wasn't allowed to spiral into a big conflagration. Really, that would have been a poor advertisement for India and Delhi, which is the seat of the Central government.
Perhaps it is irrelevant to point out that the "small disturbance" of Trilokpuri didn't prompt the Prime Minister to speak against its occurrence in the city which is now his.
Nor should we read too much into the fact that Modi, in contrast to his silence on Trilokpuri, issued a statement sharing the outrage of Canadians at a man shooting dead a soldier and then firing shots in Parliament in Ottawa.
But for two exceptions, the Prime Minister has refused to voice his thoughts even as the communal cauldron has continued to simmer over the last five months.
He condemned in Parliament the killing of a Muslim techie in Pune and then, in his Independence Day speech, requested a 10-year moratorium on Hindu-Muslim violence. These 10 years Modi needs to usher in economic progress, which will then render redundant the logic of violence. It's an argument we can depend on Varshney to endorse.
During these 10 years, as we await with bated breath for economic progress, Varshney would want us to accept equably the small communal disturbances both the Hindu right and the Muslim right are habituated to stoking.
We must be reconciled to listening to hotheaded Sangh leaders hold forth on love jihad and menace lovers who don't belong to the same faith. We must accept as normal their propensity to impart to even, say, a road accident a communal twist for engineering clashes.
It is true Modi is striving to cultivate a new identity for himself.
He wants to be recognised as the leader who can govern and develop the country. But the questions to ask are: does the embracing of a new identity efface the earlier image of his from the popular memory? It is possible to argue that Modi has refused to speak against communal incidents over the last five months only because he doesn't want to alienate those who voted for him because of his Hindu identity and who credit him for showing the Muslims of Gujarat their lowly place. They would be miffed if Modi were to unequivocally disown the image they are enamoured of.
More importantly, it seems infinitely advantageous to have low intensity tension, neither allowing it to erupt into violence nor to peter out. It keeps communities teetering on the brink and condemns them to live in perpetual hostility. Such an ambience is easy for politicians to exploit for communal consolidation, at a time of their own choosing.
By contrast, riots and deaths demand atonement and recompense.
Devastation compels people to calculate the cost of violence. What often follow are attempts to repair relations between social groups. It brings in journalists and places the law enforcing agencies under scrutiny. All this creates an environment not conducive to the practitioners of hate politics.
In other words, big riots are passé. This Varshney ignores in his analysis. It leads him to predict the low probability of India witnessing a communal blow-up massive enough to shake the faith of investors.
For them, an India increasingly regressing into communal consciousness isn't a worry, as long as it doesn't lead to violence that threatens their investments.
But for all of us ordinary mortals a day of tension dehumanizes our imagination and brutalizes us in the dust-bowls far away from America.
(Ajaz Ashraf is a journalist who lives in Delhi. He is the author of The Hour Before Dawn, HarperCollins India, which will be released in December.)
Find latest and upcoming tech gadgets online on Tech2 Gadgets. Get technology news, gadgets reviews & ratings. Popular gadgets including laptop, tablet and mobile specifications, features, prices, comparison.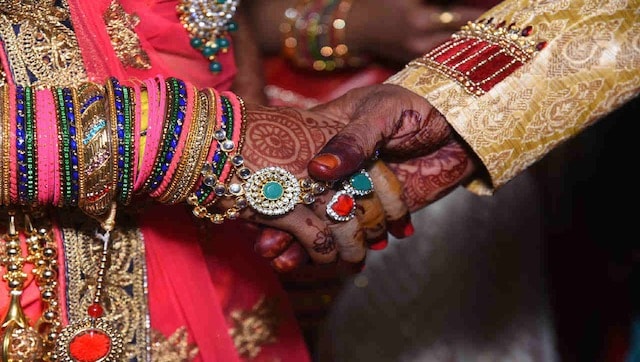 India
It is senseless that we in the 21st century are still dealing with religion as though it was a means to determine one's relationship to the State.
Entertainment
While there's no doubt that online shows entertained and even comforted us during these trying past few months, there's also no doubt that they'll never match up to the experience of watching a concert in person. And sadly, they don't seem to be matching up in terms of income for artists either.
Lifestyle
'As I read Emily Ratajkowski's tale, I thought of many of the stories I had heard amongst the models I had interviewed that struck a similar chord,' writes Manjima Bhattacharjya in her monthly column, 'Curious Fashion'