Sterlite protests: Over hundred missing, others being targeted, allege Tuticorin residents; police say tensions subdued
Tuticorin residents allege that over a hundred people remain missing after the Sterlite protests, and police are arresting and detaining youngsters.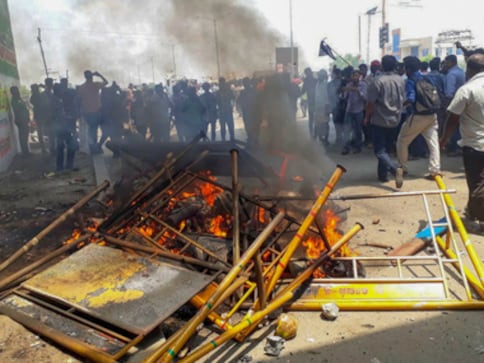 Tensions that escalated after policemen gunned down civilian protesters in Thoothukudi (also called Tuticorin) on Tuesday seem to have finally been subdued, but, residents allege that over a hundred people remain missing, and police are arresting and detaining youngsters and reportedly subjecting them to torture.
"Yesterday (Thursday), lawyers visited people who were detained with the permission of the judicial magistrate; they were being kept in inhumane conditions. They were found without clothes and were forced to disrobe and kept confined in their undergarments," a resident of Thoothukudi said, on condition of anonymity.
"People are being marked and targeted. Everyone is afraid. We do not know what is going to happen next," the resident added.
Of the ninety people, reportedly detained by the police, thirty were released on spot and the remaining were granted bail by district court judge Charu Hasini. "Kaali Muthuvel, a judge from the district court, visited Valland and saw that police had confined 90 people illegally. He asked the police to immediately release them. The police released 30 people on the spot and the remaining 60 were produced in court, but they were not given bail. Only after they were produced in the district court, judge Hasini gave them immediate bail," said another resident, who is part of the protests in Thoothukudi.
Though Union Home Minister Rajnath Singh sought an explanation from the Tamil Nadu government over Tuesday's firing, protestors including activists, feel that the move is a mere eyewash.
"Citizens have been shot dead by the government. Why didn't the home minister himself come and take a look at the situation? No Tamil Nadu minister or central minister has visited Thoothukudi. I hear that some senior officials have been placed to create documents and explain the situation. It's pathetic. This is all a part of their game to explain things and cover the crime," said environmental and anti-nuclear activist Dr SP Udayakumar, who founded the Patchai Tamilagam Katchi (Green Tamil Nadu Party).
But Police said on Friday that the situation in Thoothukudi has normalised. "No more arrests have been made. The situation is normal and government buses have started plying," an officer in Thoothukudi said.
A large police contingent continues to patrol the streets, particularly in the Anna Nagar area, which has seen a large share of the violence unleashed by the Tamil Nadu police force on people protesting against the Vedanta-group owned Sterlite copper plant.
Eyewitnesses say that a police battalion is patrolling every major street. Thousands of police officers, including the additional director-general of police (Law), four deputy inspectors-generals and fifteen superintendents of police, have been deployed to maintain calm in the shipping town. Agriculture secretary Gagandeep Singh Bedi and transport secretary PWC Davidar are also monitoring the situation.
Though the Tamil Nadu Pollution Control Board also ordered the copper factory to shut down and the Madras High Court issued a stay order on the expansion of the plant, Vedanta chairman Anil Agarwal is positive to restart operations there. "I'm very sad to hear about the incident that happened yesterday (22 May). This was absolutely unfortunate… The plant is closed because of an annual shutdown and we are waiting for a court and government clearance to restart the plant. We are strictly following the court and government's orders," Agarwal said in a statement.
Udayakumar is of the opinion that despite such violent protests, the government will work in favour of the Vedanta group. "He (Agarwal) has paid most politicians in India, he thinks he can do whatever we wants… He needs to understand that the local people will not allow the plant to function. Not after the loss of so many lives. They are ordinary people who want to live their lives with dignity and honour," he said, adding that social activists and environmentalists are contemplating the start of a global campaign against the Vedanta group. "This isn't a Thoothukudi issue. It is a global issue now," he said.
Thirteen people were reported dead due to police firing and several others injured; residents alleged that police took the liberty to use their batons on innocent civilians in an attempt to intimidate and dissuade protesters.
The violence started on Tuesday after police shot at protesters marching towards the Thoothukudi district collectorate, demanding the closure of the Sterlite copper plant that they accuse of polluting the water and air, leading to skin and lung diseases. Nine of the injured were declared dead on arrival; the death toll climbed to 13 in the next two days.
On Wednesday, police fired two rounds outside the Thoothukudi district hospital, to disperse protesters including relatives of those who were injured or killed by policemen before former Thoothukudi collector N Venkatesh met victims.
In an attempt to control the mobs' ire, the government swiftly transferred Venkatesh and the Thoothukudi superintendent of police P Mahendran. But despite Nanduri assuring immediate results, and promising normalcy, an atmosphere of fear and dissent continues to hover over Thoothukudi.
The Dravida Munnetra Kazagham (DMK) and other Opposition parties called for a day-long shutdown on Friday to protest against the police brutality, Vedanta's Sterlite plant and failure on part of the Tamil Nadu led government. Opposition leaders, including DMK's MK Stalin, MDMK's Vaiko (Vaiyapuri Gopalsamy), Makkal Needhi Maiam's Kamal Haasan, Viduthalai Chiruthaigal Katchi president Thol Thirumavalavan, state president of the Tamil Nadu Congress Committee Su Thirunavukkarasar and K Balakrishnan, were booked under Sections 143 (punishment for unlawful assembly), 188 (disobedience to order duly promulgated by public servant) and 153(A) (promoting enmity between different groups).
"Youngsters who are protesting are not from Anna Nagar but from other areas. But police are pulling out youngsters from Anna Nagar and beating them up for a crime they have not committed. The current situation is such that the judiciary is our only hope," said a local resident.
"I cannot disclose my name or area because a few people who were seen talking to journalists on television were arrested from their houses. We have been told that Section 144 is still in place. I lost one of my close friends in the firing. Police are detaining youngsters from everywhere. We are shattered by what is happening here," said another resident.
The resident added that due to the internet shutdown, they are unable to show the ground reality of what is happening in Thoothukudi.
The author is a member of The NewsCart, a Bengaluru-based media startup.
Politics
As per the allegations, some parts of Delhi also had posters with the caption "Modi Hatao Desh Bachao"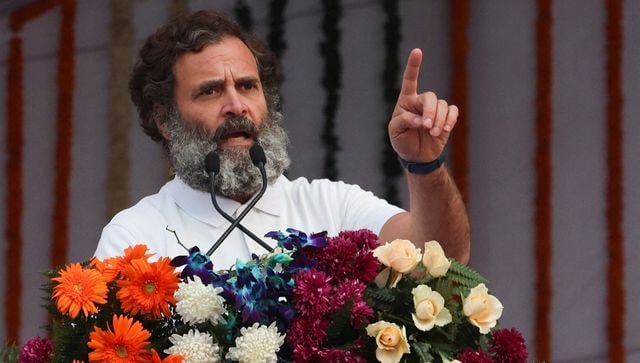 India
Rahul Gandhi was convicted by a Surat court on Thursday in a 2019 criminal defamation case. Later, after the Court's ruling, he was disqualified from the Lok Sabha and lost his position as a Member of Parliament
Explainers
Rahul Gandhi has joined a small 'infamous' club of politicians who have been disqualified as MPs or MLAs after being convicted in a crime. Here's a look at the other prominent names