State elections in India delayed Narendra Modi's visit to the US: Donald Trump
Modi was scheduled to visit the White House earlier this year but his trip was delayed because of state elections, said Trump.
Washington: Prime Minister Narendra Modi was scheduled to visit the White House earlier this year but his trip was delayed because of state elections, US president Donald Trump said on Tuesday.
Trump was speaking at the formal dinner with Modi at the historic Blue Room of the White House.
"You know, the prime minister was going to come here at a different time, but we worked out this time because they had elections in a section of India."
"And it's just a small section," he said, apparently referring to Uttar Pradesh — one of India's most populous states.
"But we said, it's the seventh largest country in the world, that small section of India. So I said, you know what, this is a better day. But it is great to have you," he said.
Replying to him, Modi said the "icing on the cake" was that in those elections, "our party won".
"And after many years, we've got three-fourth majority in the state assembly," Modi added.
The Bharatiya Janata Party had won the assembly elections in Uttar Pradesh by a landslide, securing over 300 of the total of 403 seats.
"You won by a lot," Trump said, lauding it as a "fantastic" victory.
Foreign Secretary S Jaishankar, when asked about the "delay", said the dates of the visit were never formal.
"As you know, the Prime Minister was too busy with the elections. It was a question of planning the trip between our friends and timed with a common calendar. It happened on June 26. If it was convenient, it could have happened a week before or a week later. I think it was nothing other than convenience," he said.
Among the guests present at the dinner were First Lady Melania Trump, Trump's son-in-law Jared Kushner, Defense Secretary James Mattis, Secretary of State Rex Tillerson, Commerce Secretary Wilbur Ross Energy Secretary Rick Perry and National Security Adviser McMaster.
On the Indian side were Jaishankar, National Security Advisor Ajit Doval, and Indian Ambassador to the US Navtej Sarna.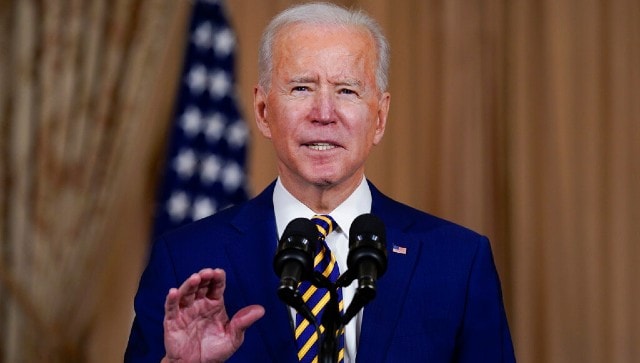 World
The president took particular aim at a provision of the bill that allows members of the public to sue doctors who perform abortions or anyone facilitating the procedure
India
As part of the celebrations, Union Health Minister Mansukh Mandaviya requested people to get themselves vaccinated and also help others to receive their jab
India
Modi has been deemed to be one of the biggest supporters and proponents of Yoga.