St Stephen's College vandalism symptom of larger trend; act attacks critical thinking, undermines India's secular fabric
St Stephen's vandalisation has to be seen in the context of recent JNU, AMU incidents. Such acts are an attack on freedom of thought and critical thinking.
For Stephanians, college is as important as the country. Every citizen has different identities viz, as a son, daughter, father, mother, college, state, country. And each identity is equally important.
We Stephanians are aghast by the vandalisation in the college. It has hit not only at the core of the liberal and secular ethos of the college but the principles enshrined in the Constitution of India.
Some apologists are calling it a prank, as the College has a rich tradition of practical joke week, PG Wodehouse Society and underground magazines like Spice, Katy. But the vandalism cannot be called a prank. It is sinister and diabolical.
The vandals have indulged in sacrilege by defacing the grave of the founding father of St Stephen's College, Reverend Samuel Scott Allnutt. He served as the first principal of the college.
The vandalisation has to be seen in the context of recent attacks on prestigious institutions of the country, like Jawahar Lal University (JNU) and Aligarh Muslim University (AMU). In JNU, fake news of the "tukde-tukde gang" was created by various TV channels, allegedly to malign the students of the university.
In AMU, a silly controversy was initially created over a portrait of Muhammad Ali Jinnah, which was blown out of proportion by pseudo-bhakts and amenable media. Attempts have been made to tarnish the image of institutions with secular and liberal ethos. These institutions, like any educational institution, encourage critical inquiry, thinking and freedom of thought.
Such acts are an attack on the freedom of thought and expression and critical thinking. Colleges and universities are spaces where one questions ideas, thoughts, narrative etc. The growth of a nation is finally dependent on critical inquiry thought. But that seems to be under attack, and it is a dangerous and regressive trend.
The vandalism has shocked Stephanians across the world. It has prompted a petition on Change.org to the President of India:
"We, the alumni of St Stephen's College, New Delhi are writing to condemn the act of vandalism discovered on the college chapel on Friday, 4 May, 2018, where the chapel door was defaced with the words 'mandir yahin banega', and the cross graffitied with 'I'm going to hell'. We demand a police case be registered, an appropriate investigation is conducted, and the perpetrators be swiftly booked.
The hate crime was clearly an attempt to disrupt college functioning and polarise the population of Delhi University just weeks ahead of university exams. We ask that the college and university administrations act speedily and surely in quelling any attempts at communalising the campus.
Further, we recognise this as part of a larger national pattern of the last four years to destabilise higher education and attack undergraduate and graduate institutions across the country. We refuse to stand by as democratic principles, enshrined in our Constitution, are systematically dismantled.
St Stephen's College has an exemplary record of producing leaders, innovators and changemakers in every field in India and abroad. We, the alumni, are grateful to our alma mater for promoting the values of critical thinking and responsible citizenship in all of us and take these values to our various roles across the globe.
We reject the agenda of hate that such an attack on the college chapel represents. We will not let it divide us on ideological grounds. We also commit ourselves to being vigilant against future provocations and holding those who make them accountable.
Sincerely,
Alumni of St Stephen's College"
The defacement of the grave of the founding father of the college and smearing of the door of the chapel is not only an attack on the liberal and secular ethos of the college but also on the minorities of India. An attack on minorities and their institutions is a very dangerous trend and could adversely impact the secular and democratic fabric of our country.
One of my classmates and now a professor in the college sent me this message: "Right-wing group attacked the chapel of St Stephen's College and also the grave of its founding father Samuel Scott. This can happen in other minority institutions-schools, colleges hospitals, places where we have studied and grown up, like Mater Dei, St Xavier, CJM Carmel, Presentation. In fact, a worse attack than the one in Aligarh Muslim University can take place. This needs to be opposed and we all need to stand for the secular and democratic fabric of our country."
The fear is such that she does not want her name to be quoted. How can one imagine any educational institution to be in a grip of fear? It is indeed sad for India, which in many a sense is a civilization. As the maxim goes: "In any country, the faith and confidence of the minorities in the functioning of the state in an impartial manner is an acid test of its being a just and civilized state."
Professor Sumit Sarcar in the final paragraph of his seminal book 'Modern India 1885-1947' wrote: "The six decades of India and its history that we have surveyed thus find meaning and relevance if considered as a complex process of change through struggle, which is still far from complete. Perhaps the reflections of a British socialist writer on history and its contradictions can serve as an appropriate epitaph: 'pondered how men fight and lose the battle, and the thing that they fought for comes about in spite of their defeat, and when it comes turns out not to be what they meant, and other men have to fight for what they meant under another name (William Morris, A Dream of John Ball, 1887).'"
In other words, though India won freedom from the British in 1947, it has to yet to win freedom from social, economic inequality, casteism, superstition, fundamentalism fanaticism and communal hatred. The struggle for real freedom for India still continues.
The author is Controller, Communications, Uttarakhand. He was the nodal officer for implementation for the recommendation of the Sachar Committee Report. He's a St Stephen's College alumnus.
Find latest and upcoming tech gadgets online on Tech2 Gadgets. Get technology news, gadgets reviews & ratings. Popular gadgets including laptop, tablet and mobile specifications, features, prices, comparison.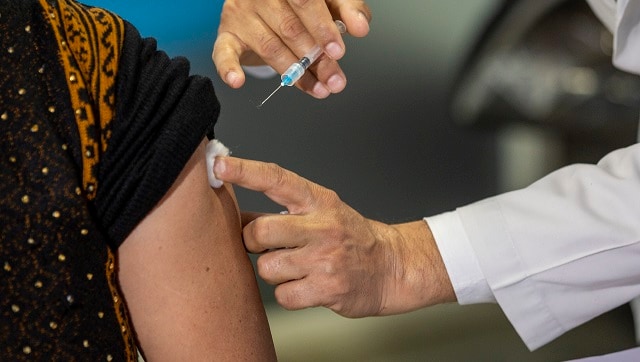 India
Today, while India has the second highest number of cases after the US and third highest deaths after the US and Brazil, it has one of the lowest per capita cases and deaths
World
Pakistan has its own system of indefinite detention and house arrest, where terrorists are kept far from the prying eyes of courts and the media
India
The politics of procession is an oft-repeated diatribe that becomes a convenient excuse to tarnish a certain community. However, what often gets buried under the reams of such atrocious literature is the fact that communalism does not express itself via politics