Sri Sri Ravi Shankar's event 'completely destroyed' Yamuna floodplains: NGT panel report
NGT appointed panel said that Sri Sri Ravi Shankar's Art of Living (AOL) Foundation 'completely destroyed' the Yamuna floodplains
This time it is not the "damage'' of Yamuna floodplains, but "complete destruction". That's what the expert committee appointed by the National Green Tribunal (NGT), to assess the damage caused by Sri Sri Ravi Shankar's Art of Living (AOL) Foundation during its World Culture Festival, has mentioned.
What the expert committee report says?
The seven-member expert panel headed by Shashi Shekhar, secretary, Ministry of Water Resources, in its stinging report submitted to a bench headed by NGT Chairperson Justice Swatanter Kumar mentioned:
The committee observes that entire floodplain area used for the main event site i.e. between DND flyover and the Barapulla drain (on the right bank of river Yamuna) has been completely destroyed, not simply damaged. The ground is now totally levelled, compacted and hardened and is totally devoid of water bodies or depressions and almost completely devoid of any vegetation.
The area where the grand stage was erected (and the area immediately behind it) is heavily consolidated — most likely with a different kind of external material used to level the ground and compress it. Huge amount of earth and debris have been dumped to construct the ramps for access from the DND flyover and from the two pontoon bridges across the Barapulla drain.
Destruction versus damage
"It's destruction and not damage of the floodplains, because there's nothing left on the floodplains to revive. The wetland has been compacted that has killed organisms, vegetation, biodiversity and the ecological system. It takes hundreds of years and even more for a biodiversity to develop, and one can't revive in a few years period. So, it's total destruction," a source close to the committee and in know of things told Firstpost, on condition of anonymity.
Giving analogy of a building, the source said, "Due to heavy rain, if the wall of a building collapses or the roof gets damaged, it can be repaired. But, if due to an earthquake, the entire building collapses including its foundation, one has to rebuild it anew. You can't just repair it or revive it. Similarly, it's impossible to revive the area marked on the Yamuna floodplains to revive it. It'll take years. A sapling can't take the shape of a tree overnight."
The source further said that earlier too NGT had cautioned people against damaging floodplains due to various activities including farming on the plains.
"The environmental experts had brought it to the notice of the NGT about such activities causing damage to floodplains. But, that was a 'damage', whereas in the case of AOL Foundation's culture festival, it is complete destruction, which can't be restored," the source said.
Why can't the floodplain be revived?
According to the source close to the committee and in know of things (detailed technical inquiry), the "destruction" can't be reversed due to various factors or reasons:
- Due to compaction and making of roads on which thousands of vehicles moved, the wetland got lost. No water bodies now exist. The water bodies have been filled up with debris and soil.
- Where will the rainwater go?
- Groundwater recharging mechanism not possible due to compaction of floodplains.
- Vegetation completely destroyed. Organisms killed.
- Use of bulldozers and excavators has completely wiped out the living micro-organisms, vegetation, trees, etc from the surface.
- Construction of ramps and roads, filling up of water bodies and levelling the ground together with compaction have almost completely eliminated the natural physical features and the diversity of habitats (the areas marked).
- Reed beds flattened and wetlands were filled up by dumping debris and garbage into it. Large parking areas created near the river bank close to two pontoon bridges by levelling the green fields. All this may cause flooding of the river.
"Restoration to the original or optimally desirable state is impossible to achieve as the ecosystem has been completely destroyed," the source remarked.
"It'll be very difficult, almost impossible to revive the reed bed. We can't replace or revive the biodiversity that we had on Yamuna floodplains. It takes thousands of years to have biodiversity and ecological system. As you can only construct canal to get water from a river diverted to a location, but you can't change the entire course of river overnight, similarly, it's not possible to revert the destruction caused in this case," environment expert Anand Arya told Firstpost.
What environment and legal experts say?
Arya who mapped the area of the festival site using Isro website, has calculated the loss of water in terms of money. According to him, roughly 1,250 to 1,500 acre of land has been flattened due to compaction, and water won't seep into the ground.
"The absorption capacity of rainwater by ground is between 30-50 percent; and one hectare of land absorbs 3,000-5,000 cubic meter of water. Now, considering the cost of water extracted and bottled for sale, we're losing Rs 20-30 crore worth water, which otherwise would have been used in groundwater recharging," he said.
"It is a huge task to remove compaction, redeposit it with sand and soil from river Yamuna and recreate the floodplains. How many years it will take nobody knows? As groundwater recharging mechanism has damaged, chances of east Delhi and Kalindi Kunj area getting flooded due to heavy rain increase. I've personally analysed the site and have seen how flora, fauna, algae, organisms, various kinds of insects, fish, birds, etc have vanished. This is why the expert panel has used the term 'destruction' in its report," added Arya.
Find latest and upcoming tech gadgets online on Tech2 Gadgets. Get technology news, gadgets reviews & ratings. Popular gadgets including laptop, tablet and mobile specifications, features, prices, comparison.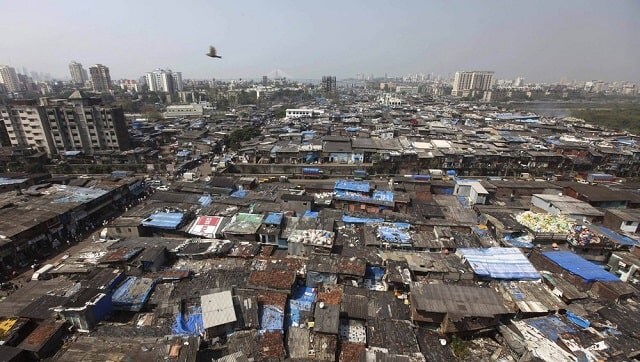 Lifestyle
In the post-COVID world, how much would design and structural modifications in places like Dharavi, contribute to bringing about substantial change in the living conditions of people living in overcrowded slums? Journalist and researcher Dipti Nagpaul explores.
India
In the run-up to the grand ceremony, there was no acknowledgement of the destruction of lives of fellow citizens, neither by the constitutional Head of State, nor by the ruling party, nor the Opposition, not even by the media
India
India and Pakistan are just part of a larger — fraught — landscape. Every nation-state to acquire nuclear weapons after the five permanent members of the United Nations Security Council is in Asia