Special CBI court in Chhattisgarh sends 'sex CD' case accused Bhupesh Baghel to judicial remand for 14 days
A special CBI court on Monday sent Chhattisgarh Congress chief Bhupesh Baghel in judicial remand for 14 days in connection with a 'sex CD' case after he declined to engage a lawyer or apply for bail following filing of a chargesheet.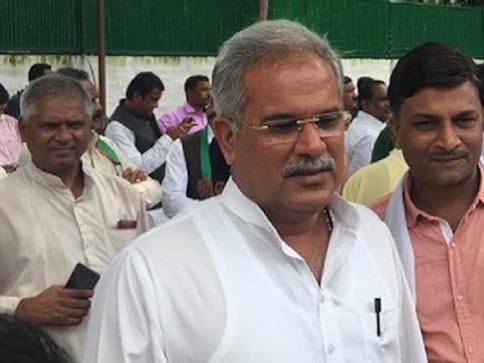 Raipur: A special CBI court on Monday sent Chhattisgarh Congress chief Bhupesh Baghel in judicial remand for 14 days in connection with a "sex CD" case after he declined to engage a lawyer or apply for bail following filing of a chargesheet.
The "sex CD", purportedly featuring a state minister, had hit Chhattisgarh last year and Baghel was named one of the five accused in the matter.
The Congress leader was accused of circulating the CD, which the minister had termed as "fake".
Baghel, chargesheeted by the central agency in the case, declined to engage a lawyer or move a bail application in the Central Bureau of Investigation (CBI) court presided over by Additional Chief Judicial Magistrate Sumit Kapoor.
Baghel said he was being falsely implicated in the case and announced to sit on 'satyagrah' (a form of agitation) in the jail to protest against the BJP government.
The CBI Monday filed a chargesheet in the special court against Baghel, journalist Vinod Verma, businessman Vijay Bhatia and two other accused, defence lawyer Faizal Rizvi told reporters in the court premises in Raipur.
A CBI lawyer confirmed filing of the chargesheet. Rizvi appeared for Verma and Bhatia in the court.
Another accused, Rinku Khanuja, had allegedly committed suicide in June this year, he said.
The CBI had served notices to Baghel, Verma and Bhatia on Monday evening, asking them to appear in the court on 24 September, he said.
Earlier in the day, the judge had returned the chargesheet citing some lacunae in it. The premier agency sought time till 3 pm to complete documentation and later filed it before the court, Rizvi said.
All the accused have been booked under IPC sections 469 (forgery for purpose of harming reputation), 471 (using as genuine a forged document), 120B (criminal conspiracy) and 67A of the IT Act (whoever publishes or transmits or causes to be published or transmitted in the electronic form any material which contains sexually explicit act), he said.
During the court proceedings, Baghel said he was "innocent" and being "implicated in a false case", according to Rizvi.
While Verma and Bhatia were granted bail after they applied for it, Baghel declined to take legal aid or file a bail plea, he said. He was remanded in judicial custody till 8 October by the court, the lawyer said.
The Congress leader has been lodged in the Raipur Central Jail. The two other accused — BJP leader Kailash Murarka and Vijay Pandya, who is said to be a Mumbai-based man engaged in selling movie CDs — did not appear in the court.
Talking to reporters, Baghel said he had shown black flags to Prime Minister Narendra Modi during his recent tour to the state. Therefore, the chargesheet was submitted in a hurry by the investigative agency under pressure from the BJP government.
Baghel said he was innocent and will protest against the government from the jail.
Meanwhile, reacting to the Congress leader's charges, Chief Minister Raman Singh said it is for the CBI, not the government, to decide when to file a chargesheet.
"It is a judicial proceeding and the facts will come out. It is for the CBI to decide when to summon or file chargesheet against someone, not the government," he said.
Describing the "sex CD" case as an unfortunate incident, Singh said it was a conspiracy to end the political career of a minister and an insult to a women.
In October last year, a controversy had erupted in the state politics after a "porn video", allegedly featuring Public Works Department Minister Rajesh Munat, surfaced following the arrest of Verma from his residence in Ghaziabad (Uttar Pradesh) by the Raipur police.
Verma was given bail by the CBI court in Raipur in December last year. According to the Raipur Police, a case of blackmail and extortion was registered at the Pandri police station here based on a complaint by BJP leader Prakash Bajaj who had said he "was being harassed over phone by an unidentified caller who told him that he had a CD of his 'aaka' (master)".
After investigation, a search team was sent to Delhi and Verma was arrested from Ghaziabad on 27 October, 2017. The police had then claimed to have recovered 500 CDs and pen drives, among other items, from Verma's residence.
According to the chargesheet, IPC section 384 (extortion) has been dropped against Verma, Rizvi said. Verma was in jail for two months on extortion charge after his arrest.
The opposition Congress and the ruling BJP targeted each other after the sleaze CD surfaced. Munat had then lodged a complaint against Baghel and Verma at the Civil Lines police station in Raipur for allegedly tarnishing his image through the "fake CD".
The Chhattisgarh government had then recommended a CBI probe into the case. Verma, Baghel and some others were questioned by the investigative agency into the matter.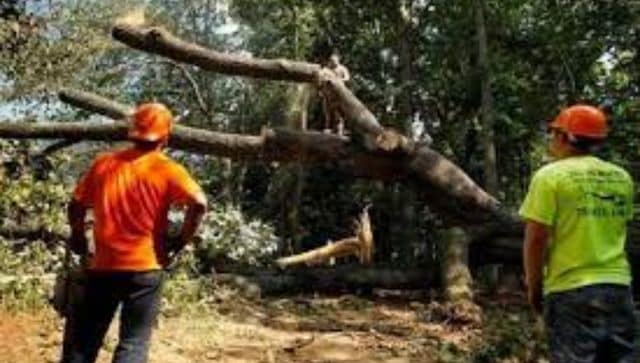 India
Locals under Hasdeo Arand Bachao Sangharsh Samiti have been protesting against allotment of the mines for the last several months
India
In a video going viral on social media, people can be seen thrashing the sadhus and when a policeman intervenes to save them, he is also assaulted by the unruly mob.
India
The elephants had entered the Mawai forest of the Mandla district from neighbouring Chhattisgarh, said Forest Ranger Jagatdas Khare