Six former British soldiers freed from Tamil Nadu jail, families of those acquitted express relief
The families of six former British soldiers lodged in a Tamil Nadu jail expressed 'sheer relief' after an Indian court acquitted them over an illegal weapons charge.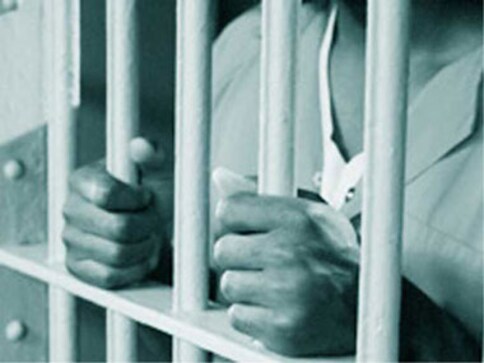 London: The families of six former British soldiers lodged in a Tamil Nadu jail expressed "sheer relief" after an Indian court acquitted them over an illegal weapons charge on Monday, a decision the UK described as "fantastic news".
The so-called "Chennai Six" had been arrested in October 2013 and sentenced for carrying arms on a commercial US ship.
They were held while working for an anti-piracy security company protecting commercial ships off the coast of Africa in the Indian Ocean and have pleaded their innocence ever since.
"This case has been top priority for everybody at the Foreign Office and today's verdict is fantastic news," UK Foreign Secretary Boris Johnson said in a statement.
Johnson, who had been criticised by the families of the ex-soldiers over a perceived lack of diplomatic efforts made to secure the release of the six British citizens, stressed that the UK Foreign Office had "worked tirelessly behind the scenes to reunite these men with their families".
"The importance the UK government places on their case cannot be understated. The men, their families and their supporters, who have campaigned unrelentingly, must be overjoyed. I share their delight and I hope they can return home as soon as possible," he added.
The Indian High Commission in London also welcomed the ruling, stressing that it highlights India's reputation as a democratic nation with a free and fair judiciary.
"We are very happy with the court decision. India is a democracy where the due process of law is followed and this decision upholds the rule of law," said a spokesperson.
Yvonne MacHugh, the fiancee of Billy Irving – one of the men who was caught up in the controversy, expressed her relief that her partner would be able to connect with his son William, whose birth he had missed while in prison.
"I just feel sheer relief – finally we are getting our family back together," said MacHugh.
"Finally all the men are going to be home with their families. They have been acquitted of all charges, so they have done no wrongdoing and finally we have proven that," she said.
The Madras High Court today ruled that all charges against the six men – and 29 others arrested with them – be dropped with immediate effect, and the fines they were ordered to pay be refunded.
The Madurai bench directed that all crew members of the ship MV Seaman Guard Ohio can apply to the Indian authorities to get back their passports after which they will be able to travel home to the UK.
"They still need to get police clearance before they can come home, so there are steps being taken to try to ensure that everything's in place," said Joanne Tomlinson, the sister of John Armstrong, another of the ex-soldiers.
Tomlinson was among friends and family members who had led a campaign in the UK, including lobbying ministers and Downing Street, to secure the release of the men.
Besides Armstrong and Irving, the other former British soldiers who have been in a Chennai jail for four years include - Nick Dunn, Ray Tindall, Paul Towers, and Nicholas Simpson.
In October 2013, Coast Guard personnel boarded their vessel and arrested them along with 29 other crew members for taking weapons into India's territorial waters.
The charges were initially quashed when the men argued the weapons were lawfully held for anti-piracy purposes and their paperwork, issued by the UK government, was in order.
But a lower court reinstated the prosecution and they were convicted in January last year and sentenced to five years in jail.
Since then there have been a series of appeals, including by British Prime Minister Theresa May who raised the matter with her Indian counterpart Narendra Modi during her visit to India in November 2016 as well as Britain's High Commissioner in India, Dominic Asquith, visiting the men in jail in Chennai.
The sailors were aboard the American-owned ship which reportedly offered armed protection to vessels sailing through an area known as "Pirates' Alley" between the Indian Ocean and the Red Sea.
US firm 'AdvanFort International', which owns the ship, has maintained that the vessel was involved in anti-piracy operations and had not strayed into Indian waters.
Customs officials and police found 35 guns, including semi-automatic weapons, and almost 6,000 rounds of ammunition on board the ship, which allegedly did not have permission to be in Indian waters.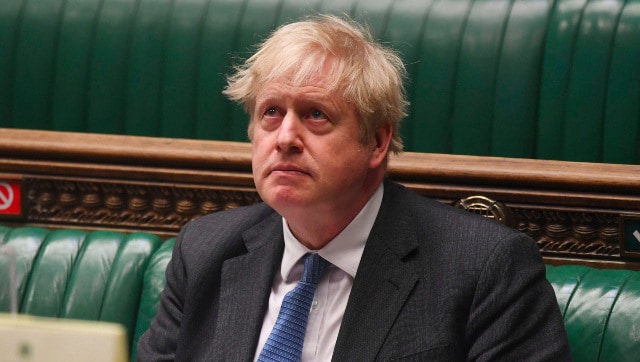 First Cricket News
Johnson's comments came not long after Secretary of Culture and Sport Oliver Dowden said ECB's decision to indefinitely suspend Robinson was "over the top".
First Cricket News
The wiry framed left-arm orthodox spinner's rise through the ranks has been possible because of his hunger to learn and soak in as much knowledge as possible like he did during his month-long stint at the CSK.
World
As the world's second-most populous country that is just coming out of the horrors of a punishing second wave of cases, India will be a natural destination for any extra shots that the world's wealthiest nations commit to sharing