Sikkim tops cleanliness survey among rural areas, Jharkhand ranks last
According to latest report compiled by the Ministry on sanitation coverage, as on today, Sikkim has retained the top slot with 99.9 percent sanitation coverage, followed by Himachal Pradesh
Sikkim can add a feather to its cap — that of the cleanest state in the list of 26 states, which are marked on the basis of sanitation in rural areas. On the other end of the spectrum lies Jharkhand, joined by Chhattisgarh, Odisha, Madhya Pradesh, Uttar Pradesh, Bihar, Rajasthan, Tamil Nadu, Karnataka and Jammu and Kashmir
Joining Sikkim are Kerala, Mizoram, Himachal Pradesh, Nagaland, Haryana, Punjab, Uttarakhand, Manipur and Meghalaya, which make up the top 10 states in terms of sanitation.
The survey was carried out last year by National Sample Survey Office (NSSO) and the results of the same were released late on Thursday by Union Rural Development Minister Narendra Singh Tomar. It's interesting to note that BJP is ruling (or sharing power) in five of the states that have been placed at the bottom of the list.
The NSSO conducted the survey in May-June 2015 covering 73,176 households in 3,788 villages across the country. The ranking has been given on the basis of percentage of households having sanitary toilets and using them (either household or community toilets).
Sikkim scored 98.2 percent on a scale of 100, while Kerala, Mizoram, Himachal Pradesh, Nagaland, Haryana, Punjab, Uttarakhand, Manipur and Meghalaya scored 96.4, 95.8, 90.1, 88.6, 87.9, 86.1, 80.2 and 73 percent respectively.
Jharkhand, Chhattisgarh, Odisha, Madhya Pradesh, Uttar Pradesh, Bihar, Rajasthan, Tamil Nadu, Karnataka and Jammu and Kashmir scored 17.7, 19.9, 24.8, 24.8, 27.3, 29.8, 35.8, 39.2, 44.3 and 45.9 percent respectively. (See table above)
According to latest report compiled by the Ministry on sanitation coverage, as on today, Sikkim has retained the top slot with 99.9 percent sanitation coverage, followed by Himachal Pradesh (97.11 percent) and Kerala (96.35 percent).
Gujarat figures among the Ministry's top 10 list scoring 79.37 percent as against 53.4 percent it scored in NSSO
report. Haryana (87.33 percent), Uttarakhand (86.42 percent), Mizoram (84.75 percent), Meghalaya (82.47 percent), Manipur (81.04 percent) and Punjab (78.89 percent) are the other states which are among top 10 states.
Bihar has been placed at the bottom of the list with 25.16 percent coverage. Odisha (32.79 percent), Jammu and Kashmir (33.35 percent), Jharkhand (40.52 percent), Telangana (42.13 percent), Uttar Pradesh (44.15 per cent), Andhra Pradesh (47.14 percent), Madhya Pradesh (47.48 percent), Puducherry (50.53 percent) and Andaman and Nicobar Islands (55.14 percent) are also among states which have not fared well.
The government intends to make India open defecation free (ODF) by 2019.
Of plains and hills
Maharashtra's Sindhudurg is the cleanest among the 53 well-performing districts in plains, while Himachal Pradesh's Mandi tops the list of 22 in the hills, according to the Swachh survey in rural areas this year.
The top 10 cleanest districts among the plains as per the Quality Council of India (QCI) survey are Satara, Kolhapur, Ratnagiri and Thane in Maharashtra; Nadia, Midnapur East and Hoogly in West Bengal; Udupi in Karnataka and Churu in Rajasthan.
Among the hilly regions, Shimla, Hamirpur, Kullu and Chamba in Himachal Pradesh; West Sikkim, East Sikkim, South Sikkim and North Sikkim in Sikkim and Mizoram's Champhai districts have made it to the top 10 cleanest districts.
The survey places Bikaner, Ajmer, Pali and Dungarpur in Rajasthan; Ahmedabad, Anand and Panchmahal in Gujarat; Gadag in Karnataka; Sirsa in Haryana and Perambaluru in Tamil Nadu at the bottom of the list relating to districts in plains. On the other hand, Anjaw, Papum Pare, Changlang, West Siang and West Kameng in Arunachal Pradesh; Jaintia Hills, East Garo Hills and Ri Bhoi in Meghalaya; Bongaigaon in Assam and Lahul and Spiti in Himachal Pradesh are ranked at the bottom of the list of districts from hilly belt in north-east and Special Category.
The survey on sanitation was conducted based on four parameters: percentage of households having access to safe toilets and their usage (40 percent weightage), households having no litter around (30 percent); average score of cleanliness (out of 100) around public places (20 percent) and households having no wastewater around (10 percent), officials said.
With inputs from PTI
India
Amnesty International, however, said in a statement that it 'categorically stands' by the findings of the Pegasus Project
India
Congress MP Ripun Bora claimed that the union minister's birthplace was Harinathpur in Gaibandha district of Bangladesh and he reportedly came to West Bengal for computer studies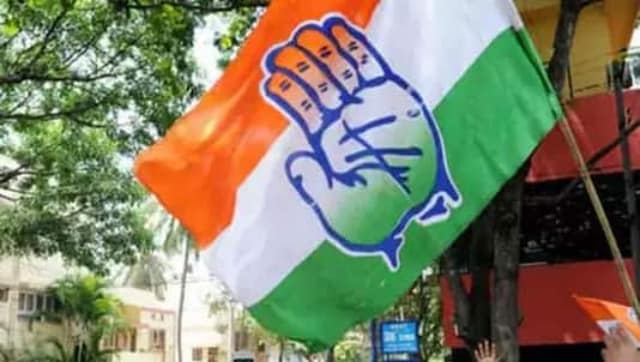 Politics
Demanding a court-monitored inquiry, Congress' Mallikarjun Kharge questioned if governments in Madhya Pradesh, Manipur and Goa were also toppled using the spyware