Sikkim standoff: Sushma Swaraj's statements make it clear that India won't be bullied by China
Sushma Swaraj told the Rajya Sabha on Thursday that once China violated the 2012 agreement and unilaterally changed the status quo at tri-junction, India had no choice but to intervene.
Sushma Swaraj told the Rajya Sabha on Thursday that once China violated the 2012 agreement and unilaterally changed the status quo at tri-junction, India had no choice but to intervene. This marks the external affairs minister's first comments on the issue and India's first official response since the 30 June MEA press release to the continuing, tense standoff at the Sikkim sector.
Swaraj's comments are consistent with India's stated position, that it was China who changed the "facts on the ground" and in so doing, sparked off a chain reaction that has now introduced discord in a stable relationship.
India has so far been extremely careful about public posturing over the impasse, preferring to plow ahead with quiet diplomacy, but the minister's comments make it amply clear that New Delhi is in no mood to back off despite China's rigorous efforts to ratchet up the temperature.
Even as the minister was making her statements in the Upper House of Parliament, fresh reports from Beijing indicated that China would carry on with its ploy to pile up pressure on India through psy-ops and media-driven proxy war. A former Chinese diplomat, who had been posted in Mumbai before as Consul General, told China's state broadcaster that India has three options at Doklam: "Withdrawal, capture or death."
According to a report carried by India Today, Liu Youfa told CCTV that "when people in uniform get across the border and move into territory of another country, they naturally become the enemies who have to face three consequences… First they can pull out voluntarily. Or, they can be captured. And should the border dispute escalate, they may be killed. These are the three possibilities", adding that "Chinese side is standing there waiting for India to make a sensible choice."
It is unclear at this stage whether China's persistent efforts to bully India into submission would bear fruit. If Swaraj's comments are any indication, India appears determined to stay put unless there is a similar commitment from the Chinese side and resolute in its stand of finding a diplomatic solution to the crisis that is acceptable to both sides.
"It's only fair that China should do the same if it wants India to pull out its troops", the minister told MPs in Rajya Sabha, adding: "The truth is on our side".
She also attempted to counter China's narrative of portraying itself as the 'victim of Indian aggression', clarifying that it was China who posed a threat to India's security by altering the status quo at a sensitive location in violation of Bhutan's sovereignty and a spate of agreements.
Swaraj also stressed that the tri-junction ends at Batang La (China claims it stretches till Mount Gymochen) and said that Beijing has been inching towards the tri-junction through road-building exercises for a long time and India has chosen not to react till it reaches a point where our security is threatened, which it has this time.
"Over the years, China has been trying to get closer and closer to the tri-junction point. It has been involved in dirt road-building, making them metal-top, road repairing and things like that… This time though, they came with bulldozers and construction equipment with the aim of breaching the point where the tri-junction ends. That is a threat to our security," said the minister.
"We had to intervene. We are ready to talk but both sides must agree to de-escalate and pull out troops," she added.
If China unilaterally changes status-quo of tri-junction point between China-India & Bhutan then it poses a challenge to our security: EAM

— ANI (@ANI_news) July 20, 2017
Swaraj's statement leave no space for doubt that India sees itself as acting in self-defence. Since every sovereign nation has the right to protect own security interests, India firmly believes that it has the strategic, political and moral right to remain firm in the standoff.
According to the minister, the entire nations is united on this issue and other nations, too, are supportive of India's actions.
The last point is debatable, because geopolitical moves are seldom governed by anything other than self-interest. India can, at best, hope for moral support from nations should a military conflict break out against China. We have to fight our own battles. More importantly, though, Swaraj's comments indicate that India is unwavering in questions of national security and won't be bullied by China. This alone sends a message to Beijing that its mind games are not going to work.
World
Although officials relaxed the nation's one-child policy in 2016, allowing couples to have two children, it has failed to bring about a baby boom
Politics
While BJP candidate from Loni Nand Kishore Gurjar says he has banned meat, and crime has come down in the constituency, RLD's Madan Bhaiya promises communal harmony and development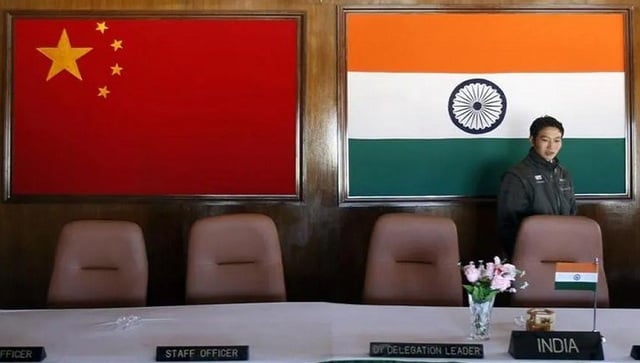 India
China has released 'new' names for 15 places situated in Arunachal Pradesh. Time for India to reassert its claim on Minsar near Mt Kailash, and support Thimbu in its claims of the eight Bhutanese enclaves located in Western Tibet