Sikkim border row: Myopic Opposition making it easier for China to conduct its propaganda war
The political immaturity on display is not only undermining India's position against China, but also creating fault lines for the Chinese to exploit.
Beijing has been issuing war threats against India over the tense standoff at the Doka La tri-junction, but not a single bullet has thankfully been fired yet. But 21st century battles are not fought via bullets or missiles alone; propaganda also forms a key part of modern warfare. And whether India accepts it or not, that war is already afoot.
The focus has already turned to India's actions. But it was China that violated several agreements (1988 and 1998 bilateral pacts with Bhutan, and a tripartite deal involving India in 2012), and altered status quo by trying to extend the dirt track at Dolam plateau towards Mount Gymochen near the Bhutan Army camp at Zornpelri. However, the central point of the debate has come to settle on whether or not India will withdraw its troops to avoid escalation.
Beijing already appears to be successful in masking its land-grab in Bhutan as a sovereignty issue, turning China's neocolonial aggression on its head into a victimhood narrative. While it appeared nimble in bending the information highway to suit its narrative, India has so far seemed reluctant in playing ball, preferring to hold its silence.
There is nothing wrong with India's approach — and to a certain extent it's a sensible one, since our focus has been on deescalation of crisis leading to a diplomatic solution — but it does allow China a wide berth to propagate its version of events. Given China's mastery of 'Goebbelsian' tactics, it won't be long before the victimhood narrative becomes the "established truth".
We are familiar with the steps of this foxtrot. South China Sea offers an immediate template where China first built capacities in disputed islands and then touted these as "facts on the ground" to claim maritime and territorial rights.
There are several strands in China's propaganda warfare. Apart from daily media briefings and foreign office statements (each more confrontational than the other), routine incendiary rhetoric from state-controlled media and military muscle flexing at the border regions, it is also probing India's domestic faultlines and seeking to build international pressure.
Confusion and obfuscation are tools of China's propaganda war. On Monday, reports emerged that Beijing has briefed foreign envoys about the standoff and conveyed to them that Chinese patience cannot be taken for granted. On Tuesday, its foreign ministry confirmed the news but also heightened the confusion. It is unclear which countries were briefed.
A report in The Indian Express quoted one P5 diplomat as saying that "our colleagues in Beijing attended the briefing and were given the impression that the Chinese side will not be waiting for an indefinite period". Another report in The Times of India says US, Britain and France were not among among the countries to have attended the meeting.
The whole point of the exercise seems to be to claim that India is becoming diplomatically isolated. China's foreign ministry spokesperson Lu Kang claimed the envoys were "shocked" and advised New Delhi not to "take the trespass as a policy tool to reach or realise their political targets", as The Times of India article notes.
While China is ramping up diplomatic pressure, careful leaks are emerging in its media about light battle tanks being tested on Tibetan plateau, 11-hour live fire drills being conducted by its mountain brigade near Arunachal Pradesh, and huge amounts of militaty equipment being moved into Tibet.
The last bit of news is particularly interesting. Quoting the PLA Daily (official mouthpiece of the Chinese military), Hong Kong-based South China Morning Post reported that "tens of thousands of tonnes of military vehicles and equipment" were "transported to a region south of the Kunlun Mountains in northern Tibet by the Western Theatre Command — which oversees the restive regions of Xinjiang and Tibet, and handles border issues with India".
There is a clear indication that India's twin approach — of staying firm on the ground while looking for a diplomatic solution — is frustrating China, which is looking to break the impasse before the onset of winter that will make the terrain too harsh for even military standoff. Additionally, Xi Jinping would like to reinforce his strongman image ahead of the crucial 19th Party Congress, where he is expected to retain power.
For now at least, Chinese efforts seem to be pointed towards piling pressure on India to test its submission threshold. In line with this tactic, China also seems to be intent on tapping India's domestic faultlines. Reports in Indian media indicate that China's ambassador to India, Luo Zhaohui, has been meeting Opposition leaders and even a district magistrate in Darjeeling, where agitation for a separate Gorkhaland state by carving out West Bengal has been raging for over a month.
According to The Indian Express, after the Sikkim standoff broke out, Zhaohui went to meet Rahul Gandhi, West Bengal chief minister Mamata Banerjee, Kerala chief minister Pinarayi Vijayan, former Assam chief minister Tarun Gogoi, his son Gaurav, former national security advisor Shivshankar Menon, and even the Darjeeling district magistrate. There was also a trip to Bhutan undertaken by the envoy's wife, who called on the Queen Mother.
Meeting Opposition leaders is of course a routine affair undertaken by all diplomats and there is ostensibly nothing wrong in the exercise. The timing of the meetings, however, and the reaction of some political leaders, raise some curiosity.
Which brings us to the core of the problem: How to counter China's high-stakes propaganda war? Compounding India's problem is the irresponsible attitude of some political parties for whom no issue is sacrosanct enough to be kept outside the purview of myopic politicking.
The Centre has so far shown maturity and responsibility in handling the conflict. It is trying to address some gaps in communication, and external affairs minister Sushma Swaraj's discussion of Doka La with visiting Australian foreign minister Julie Bishop was an important step.
The government has also been trying to take the Opposition along, and foreign secretary S Jaishankar's briefing to the Parliamentary Standing Committee on External Affairs on Tuesday was another crucial move. It emerged from reports that Opposition leaders, who apparently posed many questions, were satisfied with the briefing and the direction taken by the government.
The Indian Express quoted Congress's Shashi Tharoor, the panel chairman, as saying that the discussion was "very thorough and enriching… We were 20 members and 11 of them asked questions… Members from a cross-section of parties were satisfied…"
This stance sits at odds with Congress' brinkmanship over media reports questioning Rahul Gandhi's meeting with the Chinese envoy. The party could very well have ignored the noise but chose to engage in a game of oneupmanship.
Will the same TV channels have the guts to ask BJP Govt as to why were 3 Union Ministers in China in the midst of border standoff? pic.twitter.com/DgjHcfthRE

— Randeep S Surjewala (@rssurjewala) July 18, 2017
This follows a major goof-up by the Congress party, when it initially denied that Rahul Gandhi had met the Chinese envoy, dismissed the reports as fake news, but later confirmed it, while the Gandhi scion went on to post a series of amateurish tweets. He created unnecessary controversy over a courtesy call and then drew false equivalences to make the goof-up more apparent.
The issue wasn't the meeting but the curious flip-flop by the Congress, triggered by Chinese embassy flashing the news on its website.
An article written by Arati R Jerath in The Statesman posits that "for some unknown reason, he (Rahul Gandhi) decided to keep it a secret."
On the other end is Mamata Banerjee who chose an inopportune time and an inopportune subject to hit out at Prime Minister Narendra Modi, claiming that his government is harming her state by "spoiling relations" with neighbouring countries. "Bengal that has borders with Nepal, Bhutan and Bangladesh, and is bearing the brunt of deteriorating relations with all neighbouring countries. If Sikkim goes under the control of China, Darjeeling will pay the price. What was the necessity of spoiling relations with all bordering nations," she was quoted as saying.
On Wednesday, Samajwadi Party leader Mulayam Singh Yadav, a former defence minister, claimed in Lok Sabha that China was ready to attack India in collaboration with Pakistan and has even "buried nuclear weapons in Pakistan".
This is exactly the kind of posturing the country doesn't need at this time. The political immaturity on display is not only undermining India's position against China, but also creating fault lines for the Chinese to exploit.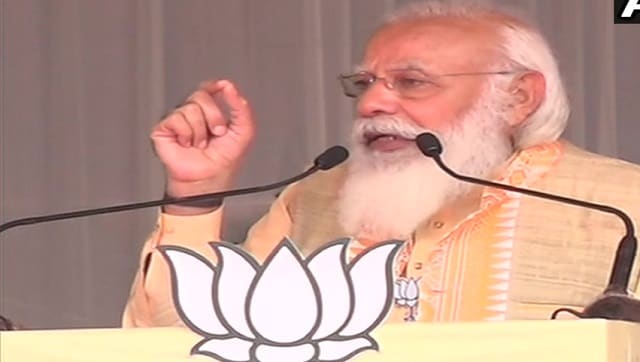 Politics
Modi and Mamata Banerjee have traded barbs, with the former even predicting that Bengal chief minister will lose the prestige battle in Nandigram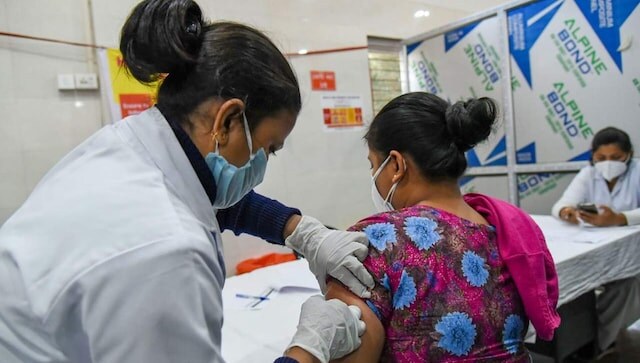 India
The Central and the state governments must move more quickly than they have to contain a potentially disastrous situation
India
Since Moscow has begun to project Pakistan as the key pillar of Russia's South Asia policy, New Delhi cannot continue its foreign policy within the traditional framework of non-alignment