Sikkim standoff: Indian troops should be captured or killed if they don't withdraw from Doka La, says ex-Chinese diplomat
If Indian troops don't withdraw from Doklam on the disputed border, they should be captured or killed, says a former Chinese diplomat who was once based in India
Beijing: If Indian troops don't withdraw from Doklam on the disputed border, they should be captured or killed, says a former Chinese diplomat who was once based in India.
Liu Youfa, who was the Chinese Consulate General in Mumbai, said the entry of Indian troops into Doklam, which Beijing says is Chinese territory, amounted to "invasion".
"According to what I understand of international law, when people in uniform get across the border to move into the territory of the other side, they naturally become enemies who will have to face three consequences: First, they can go out voluntarily, or they may be captured or when the border dispute should escalate, they may be killed," Liu told CGTN, the English channel of national broadcaster CCTV.
"So, there are three possibilities. So, I think the Chinese side is standing there waiting for the Indian side to make the sensible choice," he added. "This is the best result for both sides to avoid the eventual confrontation.
"The Chinese side has so far given so much time for the Indian side, for our Indian friends to take sensitive measures," Liu said.
The Chinese and Indian armies have been locked in stand-off at Doklam in the Sikkim sector of the Sino-Indian border for more than a month.
The stand-off began when the Indian Army stopped Chinese soldiers from building a road in Doklam, a tri-junction of India, China and Bhutan.
China calls Doklam as its own. Indian and Bhutan say it belongs to Bhutan.
India sees the Chinese presence in Doklam as a threat since the region is very close to the Siliguri arterial corridor.
"Construction of the road by the Chinese government should not (make you) send your troops across the border," Liu said.
"India is building airfields and highway networks along the border and you cannot stop China from doing the same. China and India are two great neighbours that cannot afford to be hostile to each other. Neither side should take advantages of concessions and the goodwill to move beyond reasonable limits," he added.
India
Wednesday's meeting held at the Chushul-Moldo point on the Chinese side of the Line of Actual Control (LAC) in eastern Ladakh was held to resolve the border standoff that began in May 2020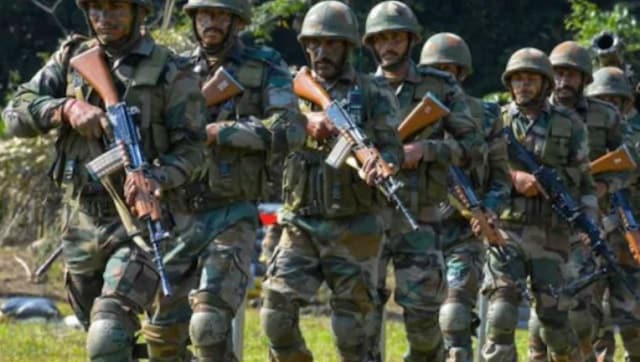 India
Those who are interested and want to apply for NT JAG and 10+2 TES-47 courses can do so by visiting the official website of the Indian Army at joinindianarmy.nic.in.
World
Releasing the study, a State Department statement called again on Beijing "to cease its unlawful and coercive activities in the South China Sea."