Sikkim standoff: Balancing war rhetoric with peace talk; Xi Jinping in Catch-22 ahead of BRICS Summit
Xi's crisis is of presenting himself as a world statesman dedicated to peace at the BRICS summit while his underlings shout themselves hoarse about a war.
The deafening war drums that the Chinese media beat over the Doka La standoff almost makes Arnab Goswami sound like a radio jockey or an evangelist preaching peace and harmony. But the shrill hysteria in Beijing hides the fix that their leader Xi Jinping finds himself in over the border tension with India.
Xi's acolytes in China credit him with superior wisdom and an ability to cure the world of all evils, ranging from mosquito menace to nuclear proliferation. But the Chinese president is right now at a total loss on how to wriggle out of a bizarre situation arising from the Doka La faceoff.
Xi's immediate crisis is that of presenting himself as a world statesman dedicated to eternal peace at the BRICS summit that he is hosting in the first week of next month, while his underlings shout themselves hoarse about a war against India on a daily basis. Perhaps the decibels of the Chinese bluff and bluster will be lowered as the summit at Xiamen in China nears, but the irony of the situation on the border will not be lost on BRICS nations.
For this year's summit of BRICS – a grouping comprising Brazil, Russia, India, China and South Africa – China, as the host, has picked the high-sounding theme of "stronger partnership for a brighter future".
Even as the soldiers of China and India have dug their heels in Doka La, with their noses almost touching, Xi will find it awkward to share the platform with Prime Minister Narendra Modi at the summit. The heads of Brazil, Russia and South Africa may politely hide their amusement as Xi and Modi shake hands and rig up contented smiles for cameras. India's External Affairs spokesman Gopal Baglay will perhaps tweet yet another picture that he will insist speaks a thousand words, but nobody will be fooled.
It will be indeed awkward for both the leaders, but more so for Xi, because he is the one who is hosting the summit and he wants BRICS to be a hunky dory affair in appearance and reality.
Solution before BRICS summit?
A Reuters report from China quotes diplomats as saying that Beijing would like to resolve the border issue before the BRICS summit and ensure that nothing dampens what China wants to be "a show of cooperation and friendship" among developing countries.
But that won't be easy. So, China wants to put the onus on India, ignoring the fact that the border standoff was its own doing. In the first place, it was China's move to build a road on a territory that Bhutan claims to be its own, India's commitment to protecting Bhutan and the strategic threat that the road poses to India itself that started off the tension on 16 June. China began something that it has no clue how to end – by next month.
Xi's catch-22 dilemma can't be worse: China is right now not in a position to either withdraw troops from Doka La or declare war on India.
Withdrawal of troops would make Xi a Knight of Peace at the BRICS summit. But the price that he must pay for it is too dear in his domestic theatre for him to even consider. For Xi, that will be a huge loss of face within China, where he wants to be seen as a man who will restore lost glory to his country. "Xi dada", as the Chinese (are permitted to) call him, can't afford to look like a man turning tail in the battlefield.
More importantly, any treatment of India by Xi with velvet gloves will not be taken kindly during the run-up to the all-important Communist Party Congress, to be held probably in November, where he is sure to get approval for his second term.
An end to the Doka La stalemate appears unlikely before this party event, and even tougher before the BRICS meet, unless something unforeseen develops.
At this party conclave, Xi has elaborate designs to not only ensure that the Politburo Standing Committee continues to be packed in his favour but will also try to prepare the ground for a third term for himself in 2022. The image of a weakling is the last thing Xi wants for himself if he must realise his dream of turning into a leader more powerful than Deng Xiaoping.
And declaring war against India at this juncture comes with other, equally big risks. At the BRICS summit, he will be seen as a narcissistic bully, and any pleasant homilies from him about peace will sound shallow and ridiculous. And it will fuel fears of small countries that are part of Xi's One Belt One Road (OBOR) initiative over China's hegemonic designs.
What perhaps worries Xi more is the assessment of military experts that any operation against India in Doka La's tough terrain is not guaranteed to produce a victory for China. A defeat at India's hands could upset his plans at the party Congress.
But before the party meet, it's the BRICS summit that Xi must be losing sleep over. Already smarting from India's boycott in May of the OBOR summit, Xi must be aware that whatever pretences he – and Modi – put up at the summit, it will be hard for the participating countries to see BRICS as a homogenous group.
China's miscalculated, mistimed move
Xi must be wishing now that he had started off the road-building adventure in Doka La after both the BRICS summit and the party Congress. But perhaps he never expected India to come on the scene and then stick to its guns.
Meanwhile, Chinese "experts" are doing what they are best at: turning the tables on India. Take for instance Hu Zhiyong, a research fellow at the Institute of International Relations of the Shanghai Academy of Social Sciences. Blaming India squarely for the tension, he said that it would be "embarrassing" for India to attend the BRICS summit if the issue was not resolved by then. Hu added: "In other words, China is standing on a moral high ground."
Yes, China is on a high ground, but it isn't a moral one: it's a strategic one. By building a road up to the high-altitude Zomplri (Jampheri) mountain ridge, China wants to be in striking distance of the "Chicken neck" that connects India's North East region to the rest of the country.
As for now, the constant noise from China is not only an assault on Indian ears but also an affront to India's intelligence.
Author tweets @sprasadindia
Find latest and upcoming tech gadgets online on Tech2 Gadgets. Get technology news, gadgets reviews & ratings. Popular gadgets including laptop, tablet and mobile specifications, features, prices, comparison.
India
India would probably be a dictatorship, if not for Nani and a 'Bharat Ratna' is the least we can do to honour the man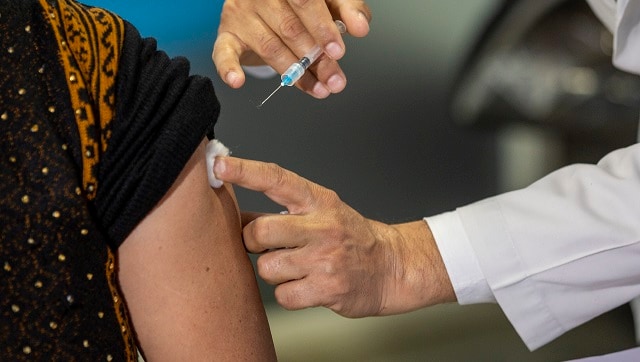 India
Today, while India has the second highest number of cases after the US and third highest deaths after the US and Brazil, it has one of the lowest per capita cases and deaths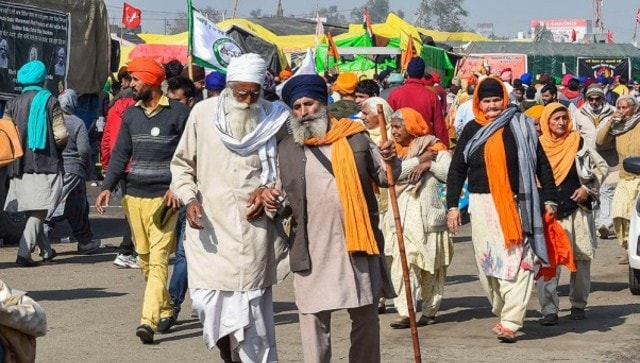 India
It is clear now that whatever the government might do, the protesters are adamant