Sikkim stand-off: No reason for India to back off or panic but it must handle China with calm resolve
The military standoff between India and China in the strategically sensitive Sikkim-Bhutan-Tibet tri-junction requires careful manoeuvring.
The military standoff between India and China in the strategically sensitive Sikkim-Bhutan-Tibet tri-junction requires careful manoeuvring on New Delhi's part and dialling down of jingoistic nationalist narrative in media and political circles.
This is not to say that Indian Army has been wrong in attempting to check Beijing's cartographic aggression in Bhutan. From Asia to Africa, China's neocolonialism is altering the topographical, economic and geopolitical order. In trying to construct a road over Doklam Plateau, a disputed area between China and Bhutan, Beijing is trying to bully the little Himalayan Kingdom into conceding territory and has seen red at India – which considers itself as Bhutan's security guarantor – meddling into the conflict.
Media reports indicate that Indian troops interfered with a Chinese road construction attempt at the site located strategically between China-controlled Chumbi Valley and Bhutan-administered Doklam Plateau. If completed, the road will allow China unhindered access to Chicken's Neck, the narrow Siliguri Corridor that is only 25 kilometres thin at places and connects India to the entire North East. Indian interference obviously didn't go down well with China, which retaliated by demolishing a few Indian bunkers.
The situation deteriorated quickly and led to an intense unarmed jostling between the two sides. Since the incident, which took place in the first week of June, both countries have increased troop presence in the area. Meanwhile, reports say that Indian Army chief General Bipin Rawat arrived in Sikkim on Thursday on a two-day trip, to visit the formation headquarters and check operational capabilities. The army has wisely maintained strict silence.
China, which sees territorial gains as an essential part of its revanchist strategy, frequently sends People's Liberation Army troops into Bhutanese territory to intimidate the Royal Bhutanese Army and eventually subsume the Doklam plateau (which it refers to by the name of Donglang).
China's Bhutan land-grab is not a new project. It has been continuing since at least the 1960s when it raised "discrepancies" in the McMahon Line delineation leading to its occupation of the Chumbi Valley in 1988. The territorially unsatisfied nation didn't stop there. Its eyes then fell on the Doklam Plateau and eight years later, in 1996, as Praveen Swami and Apurva write in Indian Express, Beijing "offered to renounce its claims over the Pasam-Lung and Jakar-Lung valleys in northern Bhutan (495 square kilometres) in return for Thimphu ceding its claims to the Doklam plateau."
On Thimphu's refusal, China's long-term project of fattening the Chumbi Valley – which currently resembles a dagger between Sikkim and Bhutan – remain incomplete. It has since been trying in various ways to attach the plateau and secure its strategic advantage vis-à-vis India.
In 2005, for instance, Bhutanese lawmakers accused China of disregarding the 1998 bilateral understanding, encroaching onto its territory and constructive several roads. Bhutan protested that China was 'threatening its national sovereignty'.
It is amusing, therefore, to see China's charge that India is "encroaching into its territory". Beijing has upped the ante by refusing to let Indian pilgrims reach Kailash Mansarovar through Nathu La and has issued a warning that the decision shall not be reversed unless India withdraws its troops.
Its foreign secretary told reporters in a news conference that "Donglang area belongs to China since ancient times. This is indisputable," adding that "it doesn't belong to Bhutan, nor it belongs to India. So, we have a complete legal basis for this. Chinese construction of the road project is legitimate and normal action on its territory. No other country has the right to interfere."
China's claim has received strong denial from Bhutan, whose ambassador to India, Major-General V Namgyal, told Suhasini Haider of The Hindu that, "Bhutan has conveyed that the road construction by the PLA is not in keeping with the agreements between China and Bhutan (over boundary resolution)… We have asked them to stop and refrain from changing the status quo."
Part of China's belligerence against India – apart from official protests, it has once again used state-run media outlets to issue inflammatory rhetoric – lies in the fact that New Delhi has been assertive in preventing road-construction in the disputed area. India's fear stems from the strategic vulnerability it faces if China strengthens its position.
As noted in the Indian Express report, Beijing is fast expanding its strategic equities in the Doklam plateau "with the upgrading of the road from Lhasa to Yadong, which allows the 500-kilometre journey to be made in just seven hours. The road, which passes through Bhutan's territory, has significantly enhanced China's military logistics in the region."
It is therefore impossible for India to turn a blind eye at China's latest land-grab and it is well within its rights to interfere and stop a crucial alteration in topography.
This author's contention, however, is that the existing paradigm of power imbalance does not allow India to match China's aggressive posture with aggression. New Delhi stands to lose, not gain, by escalating conflict. This is the time to be calmly assertive. India must let China realise that bullying tactics won't work but it must stay below the escalation rudder while eschewing rhetoric and alarmism in public sphere.
It might appear a politically inconvenient and an egotistically bruising option since Chinese media has been issuing naked threats such as "India must be taught the rules" and provoking us by saying "India lags far behind China in terms of national strength."
Yet, our action must be rooted in ground realities when it comes to China. One, unlike the Line of Control, which is a fairly well-defined line, theLine of Actual Control (LAC) is a more fluid delineation of the actual border and there are at least 16 different contested places where differences in perception exist. It is easier, therefore, for militarily and economically superior China to periodically exploit these areas to send a diplomatic and political message whenever it suffers from strategic anxieties due to India's actions.
The recent India-United States bonhomie and close synergy between Prime Minister Narendra Modi and United States president Donald Trump on Beijing's Belt and Road Initiative would have given China ample cause for worry. It will be a stretch to assume that its belligerence over Nathu La has nothing to do with the Modi-Trump meeting.
As geostrategist and author Brahma Chellaney writes in Hindustan Times, "China may have orchestrated the Sikkim standoff not so much to cast a shadow over the Modi-Trump discussions as to warn Modi that his increasing tilt toward the US will carry long-term costs."
There is a possibility that India's strengthening of ties with the US have come at the cost of a deterioration of its relationship with China but, and this is the second point, there is no reason for India to lose sleep over it, or fear unnecessarily a military conflict because China is essentially a mercantile power.
A mercantile power would be loathe to let ties dip beyond a point, where it starts affecting trade and commerce. Here, by virtue of its trade imbalance with China, India holds a strategic advantage. Besides, both nations are nuclear powers and the ground situation isn't what it was in 1962.
Therefore, there is absolutely no reason for India to back off from confronting China. However, it must handle the dispute with utmost care and sensitivity.
World
Australia's submarine upgrade was a response to China's takeover of the South China Sea, aggressive bullying of Australia and intimidation of Japan and Taiwan, said Peter Jennings.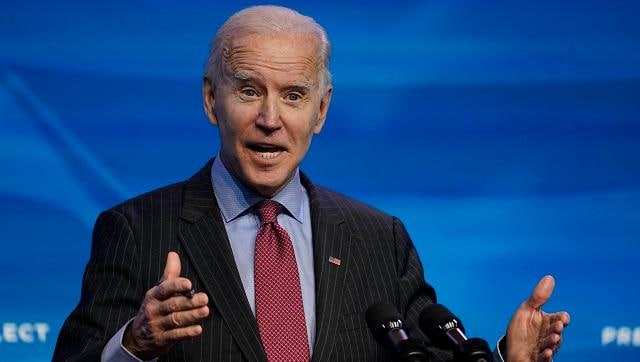 India
It is incredulous that the US still drinks the "political settlement" Kool-Aid provided gladly by Pakistan when the Taliban has come up with a military solution
World
In numbers greater than ever before, Pakistan has started plugging Khalistani groups into protests, demonstrations and lobbying to undermine India everywhere