Siachen avalanche: 10 missing Army personnel declared dead, PM Modi condoles demise
All the ten Army personnel trapped after a massive avalanche struck their high-altitude military post on Wednesday in Siachen Glacier were declared dead.
It was a dark day for India as all the ten Army personnel trapped after a massive avalanche struck their high-altitude military post on Wednesday in Siachen Glacier were on Thursday declared dead, according to reports.
Prime Minister Narendra Modi tweeted on the demise of the personnel, calling their death "very tragic".
Demise of soldiers in Siachen is very tragic. I salute the brave soldiers who gave their lives to the nation. Condolences to their families.

— Narendra Modi (@narendramodi) February 4, 2016
Defence Minister Manohar Parrikar also condoled the death of the soldiers.
"My heartfelt condolences to the near and dear ones of our brave soldiers who were martyred in the line of duty in the most difficult terrain of Siachen," he said in Delhi.
The Minister said it is the duty of the country to take care of their families.
Reports said that Congress president Sonia Gandhi also expressed shock and deep distress on the confirmation of the demise of the ten Army personnel.
Congress vice-president Rahul Gandhi also tweeted, saying he was "very sad to know that 10 of our brave soldiers lost their lives."
Very sad to know that 10 of our brave soldiers lost their lives in an avalanche in Siachen. My thoughts &prayers are with their families

— Office of RG (@OfficeOfRG) February 4, 2016
A Defence spokesman had earlier said that chances of finding any survivors were "very remote" after the deadly avalanche hit an army post that was manned by the armymen attached to Madras battalion at an altitude of 19,600 feet.
"Rescue teams are braving adverse weather and effects of rarified atmosphere to locate and rescue survivors. However, it is with deepest of regrets that we have to state that chances of finding any survivors are now very remote," Defence PRO(Northern Command) Col SD Goswami had said in a statement in Jammu.
"It is a tragic event and we salute the soldiers who braved all challenges to guard our frontiers and made the ultimate sacrifice in the line of duty," Lt Gen DS Hooda, Army Commander, Northern Command, had said in a message.
Jammu and Kashmir Governor had spoken to Gen Hooda to convey his heartfelt sympathy to the bereaved families over the "tragic loss" of lives.
As rescue efforts were on Thursday scaled up with induction of specialised teams, sniffer dogs and equipment, Pakistan offered its assistance but it was declined.
Director General of Military Operations Lt Gen Ranbir Singh declined his Pakistani counterpart's offer for help in rescuing the Indian soldiers, saying adequate resources have already been put in place.
Army sources in Delhi had said Pakistan's DGMO Maj Gen Amir Riaz called up Lt Gen Singh earlier in the day and offered help.
They had said such calls are routine whenever any mishap happens near the border.
"We thanked them for the gesture but since our resources and teams are well placed and adequate, we have said that presently we don't require any help," the sources had said.
The offer of help came over 30 hours after the avalanche in Northern Glacier sector in Ladakh region in the world's highest battlefield hit the post early Wednesday.
The glaciated area presents temperatures ranging from a minimum of minus 42 degrees Celsius in the night to maximum of minus 25 degrees Celsius during the day, Col Goswami had said.
The Siachen Glacier in the Karakorum range is known as the highest militarised zone in the world. Thousands of Indian and Pakistani troops contest an area at altitudes above 20,000 feet where they must deal with altitude sickness, high winds, frostbite and temperatures as low as minus 60 degrees Celsius.
Military experts say the inhospitable climate and avalanche-prone terrain have claimed more lives than gunfire.
In 2012, at least 140 people including Pakistani soldiers and civilians were killed when an avalanche struck an Army camp in the strategically important Gayari sector.
An estimated 8,000 troops have died on the glacier since 1984, almost all of them from avalanches, landslides, frostbite, altitude sickness or heart failure rather than combat, local media reports have said.
The strategic importance of the glacier is widely seen as insignificant. Until 1984, neither side had troops permanently stationed there.
Both countries agree on a need to demilitarise the glacier, but attempts to reach any agreement have been unsuccessful.
With agency inputs
Find latest and upcoming tech gadgets online on Tech2 Gadgets. Get technology news, gadgets reviews & ratings. Popular gadgets including laptop, tablet and mobile specifications, features, prices, comparison.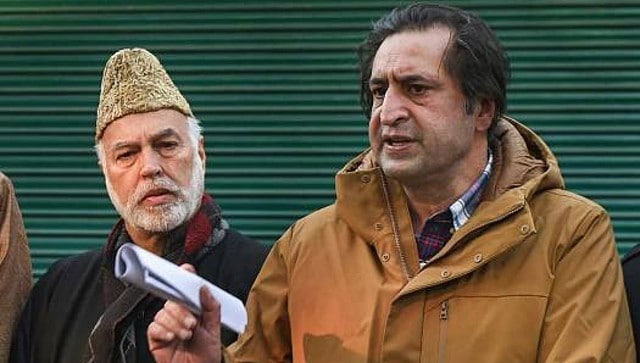 Politics
In a letter to PAGD head and National Conference president Farooq Abdullah, Lone also blamed the proxy candidates behind the low vote share of PAGD constituent parties in the district development council (DDC) elections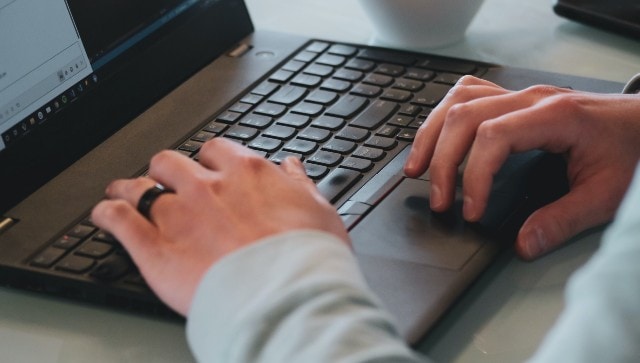 India
Candidates applying for the post must possess a domicile certificate issued by the competent authority in the format prescribed for the purpose, on or before the last date of submission of the online application form
India
An IMD official said while Srinagar had recorded minus 8.3 degrees Celsius in 1995, the temperature has fallen to minus 11.3 degrees Celsius in 1991