Short skirts, chowmein, phones: TMC MLA adds to list of bizarre comments on rape
What leads to rape? From blaming short skirts for rapes, to even suggesting chowmein should be banned to curb the crime--the reasons given by our leaders and politicians are more than bizarre. Here's a look at some of their comments.
It looks like our politicians cannot fail to create controversies with the latest being West Bengal  MLA  Deepak Haldar's bizarre comments on rape, sparking outrage from across the country.
The TMC leader went on a rant saying, "As long as the Earth exists, there will be rapes." He went on to say, "Rapes have happened in the past and will continue to happen."
Most recently TMC's Tapas Pal had hit the headlines when he had threatened to get the wives and daughters of opposition CPI-M members raped. Pal had said, "Earlier, you guys have bullied me on various occasions. If you insult the mothers and daughters of Trinamool workers. Then I won't spare you. I will let loose my boys in your homes and they will commit rape. I will teach each of you a lesson."
From blaming short skirts for rapes, to even suggesting chowmein should be banned to curb the crime ---the reasons given by our leaders and politicians are more than bizarre. Here's a look at some of their comments:
Satyadev Katare, Congress leader in MP: "Jab tak mahila tirchi najar se nahi dekhegi, tab tak purush use nahi chedega" (No man will harass a woman till she looks at him in a suggestive manner)"
RSS chief Mohan Bhagwat:  Villages that embody the spirit of "Bharat" rather than "India" don't produce a culture of rape. That's something that you see in areas in which western culture's poison has seeped into Indian souls, most notably in urban areas.
Babulal Gaur, senior BJP Minister from Madhya Pradesh:  Foreign culture is not good for India. Women in foreign countries wear jeans and T-shirts, dance with other men and even drink liquor, but that is their culture. It's good for them, but not for India, where only our traditions and culture are OK.
The Anjuman Muslim Panchayat in Salumbur town in Rajasthan decreed that girls should not use mobile phones outside their own homes or dance at weddings so that "they do not get involved with boys".
West Bengal Chief Minister Mamata Banerjee: Earlier if men and women would hold hands, they would get caught by parents and reprimanded but now everything is so open. It's like an open market with open options. Rapes happen because men and women interact freely.
Jamaat-E-Islami Hind Secretary General Nusrat Ali: Co-education should be abolished and proper education facilities meant exclusively for women should be available at all level of education. Educational institutions should prescribe sober and dignified dress for girls.
Jitendar Chattar, leader of a Khap Panchayat: To my understanding, consumption of fast food contributes to such incidents. Chowmein leads to hormonal imbalance evoking an urge to indulge in such acts.
Congress MP Abhijit Mukherjee, son of President Pranab Mukherjee: Those who claim to be students – I can see many beautiful women among them – highly dented-painted [sic] – they're giving interviews on TV, they've brought their children to show them the scenes. I have grave doubts whether they're students, because women of that age are generally not students.
Abu Asim Azmi, state president of the Maharashtra Samajwadi Party: I support death penalty for the Delhi rapists but there should also be a law that women should not wear less clothes and roam around with boys who are not their relatives. What is the need for roaming at night with men who are not relatives? This should be stopped.
Asaram Bapu, self-proclaimed godman: She (Delhi gangrape victim) should have taken God's name and could have held the hand of one of the men and said 'I consider you as my brother', and should have said to the other two 'Brother I am helpless, you are my brother, my religious brother."
Dharambir Goyat, Haryana Congress leader: I don't feel any hesitation in saying that 90 per cent of the girls want to have sex intentionally but they don't know that they would be gang raped.
Find latest and upcoming tech gadgets online on Tech2 Gadgets. Get technology news, gadgets reviews & ratings. Popular gadgets including laptop, tablet and mobile specifications, features, prices, comparison.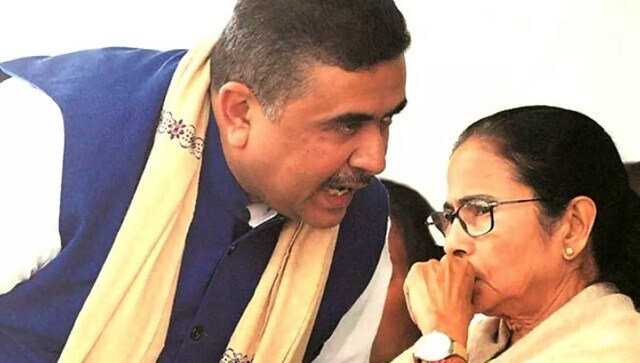 Politics
It is important to remember that Suvendu Adhikari barely got two MLAs to quit alongside him from his 'stronghold' and another three from other districts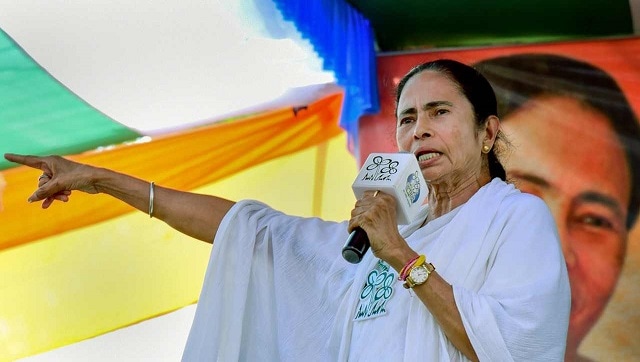 Politics
The CM is signalling to her supporters that she will punish Adhikari's betrayal herself. She is telling them that she is not the dejected and flustered Mamata that her rivals are trying to project.
India
The cars of the marriage party were going towards Dhupguri on the wrong side of the road and the collision took place due to dense fog