Shiv Sena's 'Saamana' office in Navi Mumbai stoned, ink thrown at Thane branch
Unknown persons pelted Shiv Sena mouthpiece 'Saamana' printing press in Navi Mumbai with stones and threw ink at its Thane branch on Tuesday
Thane: Unknown persons pelted the Saamana printing press in Navi Mumbai with stones and threw ink at its offices in Thane on Tuesday, an official said.
Navi Mumbai Police Commissioner Hemant Nagrale said some culprits stoned the publication's offices in Saanpada suburb, shattering two or three glass windows on the outer wall.
"Investigations will be conducted and appropriate action taken against the accused," Nagrale told media persons.
In adjoining Thane town, some persons threw ink outside the office of Saamana, the mouthpiece of the Shiv Sena, a BJP ally in both the central and Maharashtra governments.
Though officials declined comment, the provocation for the attacks stems from a cartoon published in the Saamana on Sunday, poking fun at the ongoing statewide stir by Marathas seeking reservation and other issues.
The Maratha community has taken strong objection to what it alleged were snide suggestions made in the Saamana cartoon.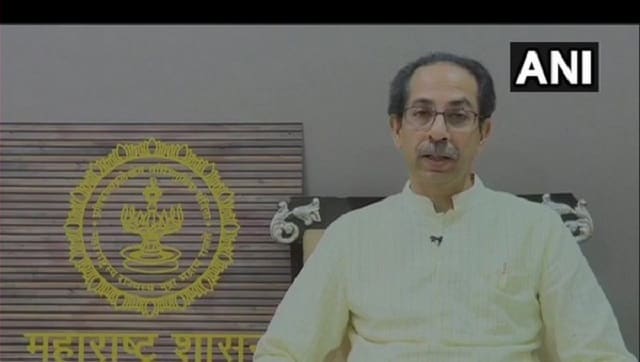 Politics
The alliance with the BJP saw its "golden period" when the two parties were in opposition with the saffron ideology holding them together and there was mutual trust and respect, Thackeray added
India
According to Shiv Sena MLA Dilip Lande, this was done to 'punish' the contractor for not having the drains cleaned properly
India
A division bench of justices RD Dhanuka and VG Bisht also imposed a fine on Rana of Rs 2 lakh to be paid to the Maharashtra Legal Services Authority in two weeks