Shiv Sena trashes one-nation-one-poll, says BJP will now hold 'simultaneous elections' with counterparts in US, Russia
Attacking the BJP on the ' one nation, one poll' proposal, Shiv Sena said it 'may even propose to hold the elections simultaneously with those in the US and Russia.'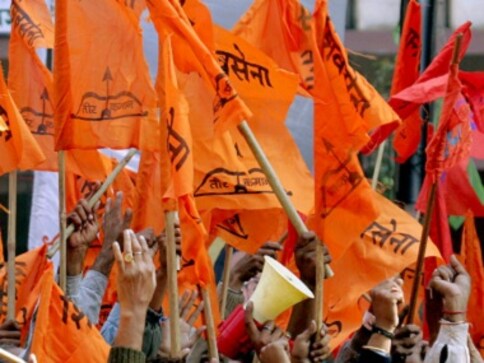 Mumbai: Making potshots at the BJP on the ' one nation, one poll' proposal, the Shiv Sena today said it "may even propose to hold the elections simultaneously with those in the US and Russia."
Sena's Rajya Sabha member Sanjay Raut also wondered how holding the Lok Sabha and assembly polls simultaneously will benefit the country.
"They (the BJP) may conduct the Lok Sabha and Assembly polls together. Or, they will hold the elections together with those in the US and Russia. You never know what will emerge out of the heads of top BJP leaders. What is the interest of the country in that (holding simultaneous polls)," he said.
BJP president Amit Shah has supported the idea of holding Lok Sabha and Assembly polls simultaneously, saying this will curb expenditure and also ensure that the nation is not in the "election mode" throughout the year.
Shah had also dubbed the opposition to the proposal as "politically motivated".
In a letter to the Law Commission, Shah had said his party explicitly believes that in a progressive democracy like India elections should be held at a fixed time and for a fixed tenure. This, he added, will help people's representatives carry out their duties effectively.
Though Sena is part of the BJP-led NDA, the two parties have had strained ties since they contested the last Assembly elections in Maharashtra separately in 2014.
Politics
The Shiv Sena, BJP and MNS slammed Akbaruddin Owaisi for glorifying Aurangzeb by visiting his tomb in Maharashtra's Aurangabad district. The BJP also came down heavily on the ruling coalition for not taking action against the Telangana MLA for his 'seditious' act
Politics
The TRS leader posed 27 questions to the BJP leader on the step-motherly treatment meted out to Telangana by the BJP-led government at the Centre
India
Amit Shah said BJP would end minority reservations in Telanagana and increase the quota for STs, SCs and backward classes