Shiv Sena MP Ravindra Gaikwad hits Air India staff: Why India needs a no-fly list
If a catalyst was needed to create a 'No Fly' list of unruly air passengers in India, Thursday's incident involving a VIP flyer hitting an airline staffer should provide enough impetus for it.
If a catalyst was needed to create a 'No Fly' list of unruly air passengers in India, Thursday's incident involving a VIP flyer hitting an airline staffer should provide enough impetus for it. According to a complaint filed by R Sukumar, Duty Manager of Air India, Shiv Sena MP Ravinder Gaikwad refused to get off a flight which had landed at Delhi from Pune at around 09:40 on Thursday morning. Sukumar said that when he asked the MP to disembark from the plane, since the flight had to leave for Goa and 115 passengers were waiting to get on to it, the MP became abusive. Gaikwad allegedly also had a problem with Sukumar speaking in English. Then the MP (by his own admission) started beating the Duty Manager. Sukumar has ended his complaint by stating "God save our country if this is the culture and behaviour of our MPs."
Speaking to TV channels, Gaikwad did not once deny that he had assaulted an employee of Air India. He was also seen bragging about how he had hit the airline staffer 25 times. Gaikwad was also heard saying that he will file a complaint with the Civil Aviation Minister A Gajapathi Raju as well as the Speaker of the Lok Sabha.
Neither Gaikwad nor Air India is a stranger to controversy involving flights and MPs. An airline veteran says there are quite a few instances of MPs delaying flights, demanding special treatment. But anyone physically assaulting an airline employee is still not a common occurrence. Perhaps Gaikwad has bitten off more than he can chew this time?
On its part, Air India first did what comes naturally to any 'sarkari' company in our country – it sought a report.
The report submitted by Deputy GM (Commercial), Harendra Singh, says that the MP demanded Air India's CMD or another director level officer to come on board the aircraft and sort out his issue. This implies that he didn't want mere airport in-charges to address his grievances, he wanted topmost officer running Air India. Would the MP have made the same demands if he were travelling by a private airline, one wonders. But what exactly caused the MP to fly into a rage? The report by Harendra Singh says that the MP wanted to know why he was asked to fly economy class when he held a ticket for business class.
An Air India spokesperson says an FIR has been lodged in this incident, and added that Air India is "examining the creation of a no-fly list of unruly passengers." Sources tell Firstpost that a second FIR has also been lodged by the airline, accusing the MP of delaying the flight. If a no-fly list is created after this unprecedented and boorish behaviour by an elected representative of the people, perhaps we will have to thank Gaikwad. Such a list would not only create some apprehension in the minds of people about what is and isn't acceptable behaviour in the skies, it would also arm airlines to better deal with nuisances.
Air India should not brush this incident under the carpet, as it usually does with other incidents involving MPs. True, the government is the sole owner of this ailing airline and MPs usually treat it as their jagir (property), delaying flights at will and demanding other concessions. But there has to be a limit to which the airline will tolerate 'boorish' behaviour. MPs should learn to keep the welfare of common passengers in mind.
Ravindra Gaikwad is no stranger to controversy. Media reports had earlier alleged that Gaikwad was one of the 11 MPs who, in 2014, had tried to force-feed a Muslim worker of the Maharashtra Sadan in Delhi during Ramzan, for not being served Maharashtrian food at the Sadan.
Members of the Indian Parliament are already a privileged lot as is obvious from this written reply by Civil Aviation Minister in in the Lok Sabha. Here's a list of facilities extended for the travel of MPs by Air India:
• Facility of ticket issuance on credit through exchange order.
• Priority in confirmation of seats.
• All care taken to ensure that VIPs/Government Delegation travelling on flights are not offloaded.
• Liasion with personal: staff of MPs to ensure satisfactory arrangements for arrival/departure made in consultation with the various Government Agencies/Airport authorities/embassies.
• Seats of their choice allotted to them subject to availability.
• Baggage is handled on priority.
• Facility of AI lounges is offered, where available. Liasion is made with AAI/other authorities to provide lounges, where available.
• Assistance is provided in boarding/disembarkation.
• A choice of pre-booked meals is provided on board.
• In case of delays to flights/rescheduling, information is provided about the extent of delay, revised departure time. Alternate arrangements are made, if required.
The question really should be: Should MPs get all of these privileges and then, should they still remain unaccountable for errant behavior?
As we have been saying often enough, MPs and privileges on the government airline are all relics of the past and need to go. Although Civil Aviation Minister is not keen that they do. In 2015, he made it clear that MPs and their privileges shall not part.
The question to ponder over is this: Would the Shiv Sena MP have behaved in this manner with the crew of a private airline? The government has no business being in the business of flying and it needs to loosen its control on Air India. If the pile of losses and a vast debt burden are not enough reasons for the Modi government to think of privatising Air India, perhaps the prospect of better behaved MPs would push it towards privatisation?
India
With no more than 10,000 Indians eligible for green cards a year, a vast majority of applicants have no choice but to wait for their turn
World
The appointment of ISI chief Lt General Faiz Hameed as a Corps Commander gives him a shot at becoming the Army Chief next year when General Qamar Bajwa's term ends.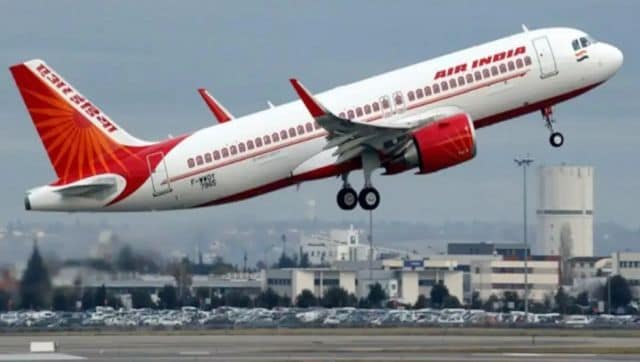 Business
Privatisation may not ensure redemption for the loss-making airline, but it still is high time the government gets this done