Shiv Sena MP Ravindra Gaikwad hits Air India staff: Why did the crew not restrain him?
The captain and the co-pilot they didn't think to offload this idiot or alert the security and the police in Delhi of an unruly passenger on board.
I have just seen a photograph of Shiv Sena MP Ravindra Gaikwad who has just informed all and sundry that he hit an Air India steward 25 times for insulting him. Looks like a skinny little lightweight.
It seems the lofty MP was placed in economy class though he had a business class seat. An upgrade was not possible because it was an all-economy flight. So much for service to the people. When he complained about this maltreatment (come on, guys, give him a break, he is an MP, a VIP, oh mighty One) he did what comes naturally to those bestowed with greater and grander body and soul. He took off his slipper and he whacked the steward 25 times.
This is utterly acceptable behaviour for those who believe they are God's gift to mankind and we, the people, are pretty unfair that we should even question it. Instead, we should praise him for the insult he bore. After all, it is very insulting to men of such stature to sit with the great unwashed in a cattle car and even more insulting to be abused by being told by the steward that he would report the MP to Prime Minister Narendra Modi. This, of course, seeing as how the Shiv Sena is a BJP ally, not as if the MP was a Congressman. Complaining to Modi ranks there with trolls talking dirty and no wonder the lordly member of the house felt justified in slapping a slipper 25 times.
Remember that Mithun Reddy fellow in Tirupathi who did much the same to an Air India official in 2015 for not allowing him and his family to board after they arrived late.
So, while I am totally on Gaikwad's side and feel for him in a nation where some people are naturally and deservedly more equal than others and must be treated with vats of respect I am a little bit puzzled. This wimpy little man got in 25 whacks. That must have taken over a minute at a slap every two seconds. What the heck was the Air India steward doing? What the heck was the rest of the crew doing? These cabin crew walk off full flights if they have passed their flight and duty time by one minute. Yet, they all stood there and watched while this man took to his shoe so many times.
And the captain and the co-pilot they didn't think to offload this idiot or alert the security and the police in Delhi of an unruly passenger on board.
I think the MP is beyond redemption so condemning him and demanding apologies is a waste of time. One whack, surprise, can happen. Two whacks, okay, maybe, slow reflexes, still within the realm of possibility. But after three or four didn't a little bulb go on inside the steward's head that this was blatant assault and that he was well within his rights to strike back and defend himself. That he should have shoved the MP back in his seat, called for restraints and tied the fellow down and then informed the captain so the guy could be taken into custody when they landed in Delhi.
Federal Aviation Regulations 91.11, 121.580 and 135.120 in the US allow for action to be taken against passengers who create trouble on planes. Most carriers are signatories to these advisories especially if they fly to the US. Both IATA and the Civil Aviation Safety Authority (CASA) have guidelines for taking action including the use of physical constraints.
Slapping an aircrew member is well within the scope of all the official advisories.
The fact that Gaikwad is a free man after engaging in violence on board and fighting with an air hostess as his warm up exercise before reaming the steward is a sad commentary on the Air India management, the flight deck crew who can now try and make amends but did diddly to protect other passengers and their own team and fellow cabin crew who rubbernecked rather than put the assailant in his place.
Gaikwad, take this as a report to Modi so pull out your slipper mate and see how far you get with us.
Nowhere near 25 times.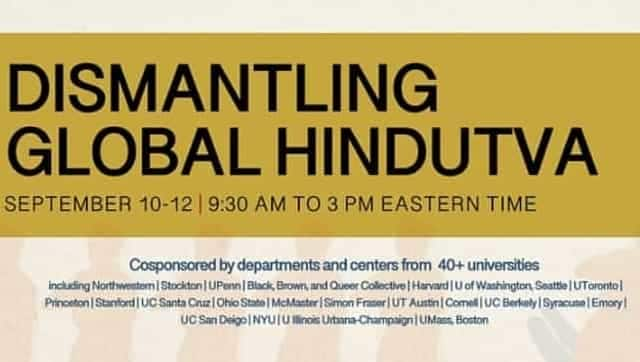 India
The ground was being laid for a while, as Hindus in the US have campaigned against representation of their faith in school textbooks in California a little more than a decade ago, and against various scurrilous academic references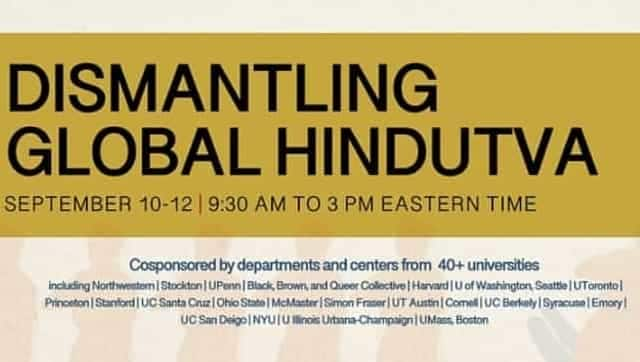 India
The Hindu dharma represents the world's most ancient continuously practised, indigenous spiritual and philosophical tradition
India
In trying new faces, the BJP seems to be focused on building a generation of political successors who can take over after a period of astonishing growth the party has seen under Modi and Shah