Sheila Dikshit slams AAP's 'lack of preparedness' on Delhi pollution, says it can't use L-G as an 'excuse'
Dikshit criticised AAP dispensation for making 'pronouncements' but not following them up, and said Delhi government used its run-ins with the Lieutenant Governor as an 'excuse' for not delivering
New Delhi: Former Delhi chief minister Sheila Dikshit has hit out at the AAP government, saying lack of preparedness in tackling pollution in the national capital shows "failure of governance", and pitched for a Centre-led panel to deal with the issue of pollution.
Dikshit also criticised the Aam Aadmi Party dispensation for making "pronouncements" but not following them up, and said the government used its run-ins with the Lieutenant Governor (LG) as an "excuse" for not delivering.
The veteran Congress leader said the Delhi government "failed" to anticipate the pollution crisis despite it being a repeat of that last year when stubble burning was again supposed to have been a major cause for toxic air.
"It is nothing that has happened which wasn't expected and not to be prepared for it is a failure of governance," Dikshit told PTI in New Delhi in an interview.
She called for a committee to deal with the issue.
"I personally feel now that the government of India should make a committee of people representing Punjab, Haryana, UP and of course Delhi and see that before the stubbling takes place, a method is found on how to deal with it (stubble burning)," the three-time chief minister of Delhi said.
A "substantially knowledgeable" panel has to be formed, she said, adding that it must comprise experts, who can find a solution to the problem of increasing pollution.
On the issue of stubble or crop residue burning, Dikshit said the Delhi government should have worked with the Punjab, Haryana and the Uttar Pradesh governments to find an alternative to it.
She also suggested that governments look into pooling in resources to deploy machines which can roll up the stubble so that it can be used for something else rather than being burnt, which significantly leads to smoke and pollution.
The National Green Tribunal had earlier this month issued a slew of directions to deal with the worsening air quality in Delhi and neighbouring states, banning construction, industrial activities and entry of trucks, while lambasting the Delhi government and civic bodies for the situation.
Dikshit, who was the chief minister of Delhi from 1998-2013, also said there was a need to have a vision for Delhi which was "all collapsing" as a capital city.
Slamming the AAP dispensation for not following up on their promises, she alleged that even the work which her government had started, such as north Delhi's Signature Bridge project, was not being completed.
On the LG-AAP government frequent confrontations, she said Delhi did not have full statehood and so it lacked the kind of freedom that UP, Madhya Pradesh or Haryana enjoyed.
The government has to work within the framework of the Constitution applicable to Delhi and it is to be done with the central government's cooperation, the 79-year-old leader said.
"But to keep on saying (that the Centre is not allowing them to work) now looks as though it is an excuse not to do anything," she said, adding that under her administration Delhi changed despite the system and the Constitution being the same.
"You are finding excuses for not working, blaming everybody else except yourself. Why are you not working," Dikshit said about the AAP government.
Stressing that cooperation was an important factor in governance, she said the AAP government should resolve its differences with the LG and the Centre for the good of Delhi's residents.
"Everybody is interested in making this look like a real capital city and it had started looking like a capital city. It is one of the top capitals of the world but now it's all collapsing," Dikshit lamented.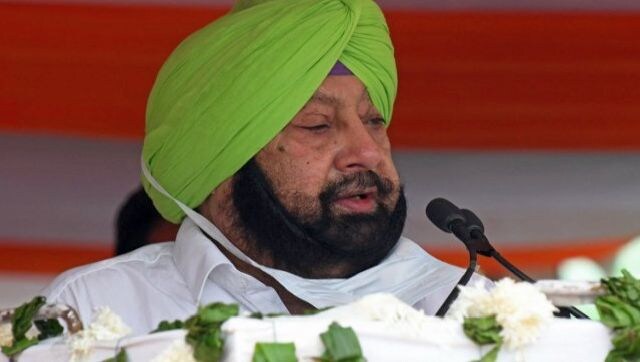 Politics
Former Punjab President Sunil Jakhar has emerged as a frontrunner amid reports that the party wants to project a non Sikh chief ministerial face ahead of polls to counter AAP which is gaining ground in the state
India
Speaking to ANI, Khurshid said that Congress will not form an alliance with any political party for the upcoming Uttar Pradesh Assembly polls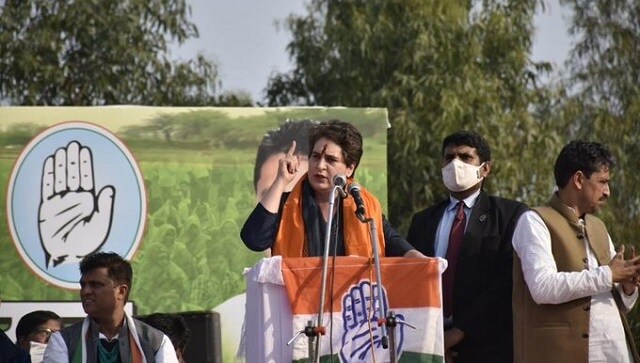 Politics
Her attack on Adityanath came as on this day, last year, the horrific Hathras incident took place in which a young Dalit woman was raped by four men.