Shashi Tharoor urges young Indians to preserve pluralism, calls it essential for country's survival
Congress MP Shashi Tharoor said the idea of Indian nationalism emerged from ancient civilisation and youngsters should strive to preserve India's pluralism.
Mumbai: The idea of Indian nationalism emerged from ancient civilisation and youngsters should strive to preserve pluralism which is essential for "survival" of the country, Congress MP Shashi Tharoor said in Mumbai on Friday.
"The magic of Indian nationalism is that its not based on a particular language, a particular geography, a particular religion or even a particular ethnicity. Indian nationalism is an idea emerging from ancient civilisation, united by a shared history and sustained by our pluralist democracy.
"As young Indian and future leader, you must aspire to preserve this pluralism, which is so essential for India's survival," he said while addressing a convocation ceremony at Narsee Monjee Institute of Management Studies (NMIMS) in suburban Vile Parle.
Tharoor said that India is fast becoming an "entrepreneurship- driven economy" which has changed its perception on global stage.
"India is increasingly becoming an entrepreneurship- driven economy. Indians abroad have already proved themselves in a number of start-ups they have helmed in places like Silicon Valley.
"And I know that there is a place not too far from here being called Powai Valley for increasing number of start-ups that are located there. All these have gone on to change our outlook of world," the Thiruvananthapuram MP said.
He told students that they have abundant opportunities in present era compared to the 1970's.
"I remember very few options were available to graduating students in India of 1970s. In early 1970s, our economy was still very close, sociologist protectionist, international exposure was limited and the word 'globalisation' had not even been heard. But today world is smaller and the opportunities are far greater. Today's graduates have a wide variety of choices in India or outside," Tharoor added.
Politics
Addressing the foundation day of the All India Mahila Congress, Gandhi said that the ideology of the Congress is completely opposite of the BJP-RSS and only one of the two ideologies can rule the country.
India
Fernandes, who had undergone a surgery to remove a blood clot from his brain in July, was admitted to the hospital in Mangalore after suffering a head injury while practising yoga at his home.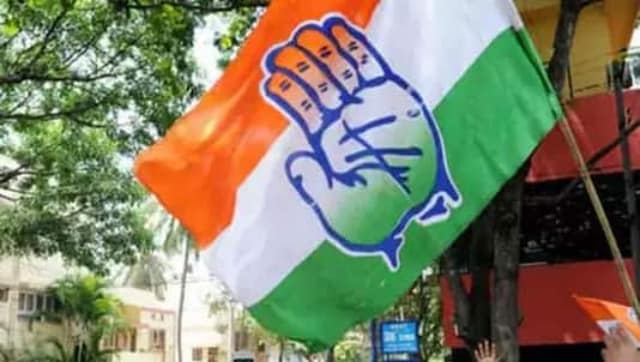 Politics
This development comes as several legislators and ministers close to Navjot Singh Sidhu have been seeking a meeting of the legislature party