Shah Faesal is right, Arnab model of vigilante TV is losing credibility
The problem is that news TV, which has a weak business model, is trying to drum up viewership by using extremely provocative language and aggression with guests and alleged wrong-doers.
If there is someone who can bring India and Pakistan back to the brink of war, or fuel more local violence, it is a gentleman who goes by the name of A Goswami. Nominally, he is the superstar anchor of Times Now, but he currently also holds triple charge as Inquisitor-in-Chief for anti-nationals residing in India, as Head Tormentor for assorted Pakistanis with masochistic inclinations who like being bashed on Indian TV, and as Chief Justice in the Supreme Court of Vigilantism.
Arnab Goswami's potent mix of nationalism, open abuse of alleged wrong-doers, and daily slanging matches has worked wonderfully well for him. So well, in fact, that some rival channels have started to believe that this is the way to TRP glory. Even anchors in the sober channels have now started raising their voices when talking to guests. The Arnab Effect is all-pervasive.
Nationalism sells, and sometimes it sells so much that it devalues the very cause it purports to propagate.
A case in point is Kashmir, where extreme jingoism by the national media has produced a counter-blast by the local media, forcing the law enforcement agencies to clamp down on the latter and endanger free speech itself. While the police are well within their rights to prevent the dissemination of inflammatory material that will worsen the law and order situation, what can one do with sections of the big national media – especially TV channels – that get the rest of India to work up a hysteria over Kashmir's violence?
Zakir Naik is said to have inspired the Dhaka terrorists; Goswami inspires so many arm-chair verbal-bomb-throwers that one wonders if, at some time, this will not actually inspire deplorable acts by normally sane citizens.
Nobody put this better than Shah Faesal, an IAS topper from 2009, whose photos have been contrasted on some TV shows with those of Burhan Wani, the terrorist whose killing has brought many people out on the streets of Kashmir, including stone-pelting crowds engineered by agent provocateurs. This Good Kashmiri, Bad Kashmiri contrast has embarrassed Faesal no end.
Faesal wrote in The Indian Express blog on Tuesday (19 July): "What made the current round of commercial savagery by a few news channels even more tragic was that they continued to promote falsehoods, dividing people, creating hatred, completely disregarding the values of democracy and secularism, even when people were dying and the government was trying hard to calm down people's passions. It did not stop even after appeals were made to de-escalate. This brazenness to market TRPs as national interest and do business over the dead bodies of young men was the worst aspect of these loud newsrooms. Kashmir or no Kashmir, the biggest challenge for India, this time, is how to reclaim the custody of 'national interest' from its national media, and restore communication with its neighbours and people. I have no hesitation in saying that Zee News, Times Now, NewsX and Aaj Tak are at the vanguard of a movement that will take India from a dialogical civilisation to a dumb, illogical civilisation."
Faesal may have overstated his angst, but he is not far from the truth.
The problem is that news TV, which has a weak business model, is trying to drum up viewership by using extremely provocative language and aggression with guests and alleged wrong-doers. Sending people out to do a good well-rounded story costs money, as journalists, camera crew, and OB vans have to be despatched and paid for. But getting five or six people to shout and scream in a TV studio is cheaper and easier. And if all this gets the nation's blood pressure up, it's good for TRPs. The talking heads model that old newsrooms pioneered has now morphed into a screaming voices model.
This business model was innovated by Goswami's Times Now, but now others are getting into the game. Hence Faesal's pointed reference to the many channels that are following Arnab's lead.
While it is easy to blame Goswami alone for this, the fact is Goswami did not create his angled TV channel all on his own. His employers saw a gap in the market created by the narrow Secular-Left consensus of Lutyens Delhi, which indulged in majority-community bashing and left no space for voicing the concerns of the average Hindu.
Just as Fox News has become the most profitable US news channel by making itself the forum for Christian viewers, Goswami has converted Times Now into something similar, but without overt pro-Hindu angles. Hindu has morphed into a form of extreme nationalism that can alienate middle of the road Indians with no axe to grind. Where there is no nationalism involved, Goswami has slotted himself as the aam aurat's public prosecutor, but, as competition for this slot has grown, he has moved further towards extreme positions, where he may often do more damage than good. The old clichéd phrase, shedding more heat than light, typifies the conduct of many TV channels today.
Clearly, large segments of the TV media have gone off the rails. If they don't self-regulate and tone down their extreme jingoism or abuse of those who they consider abuse-worthy, they will end up bringing hamhanded regulation on themselves, either by government or by the courts.
The Arnab model of vigilante TV is fast approaching the limits of its own credibility. But while Goswami has time to change, his copycats don't.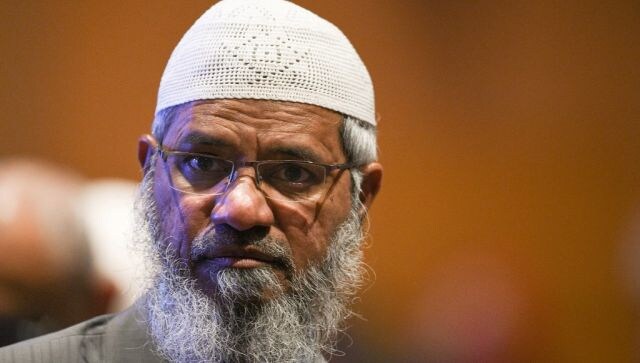 India
India was asked to explain Nupur Sharma's remarks by the Gulf countries led by Qatar. But now Qatar is itself platforming a hate-monger like Zakir Naik. Qatar must be politely told to deplatform and reject elements like Naik strongly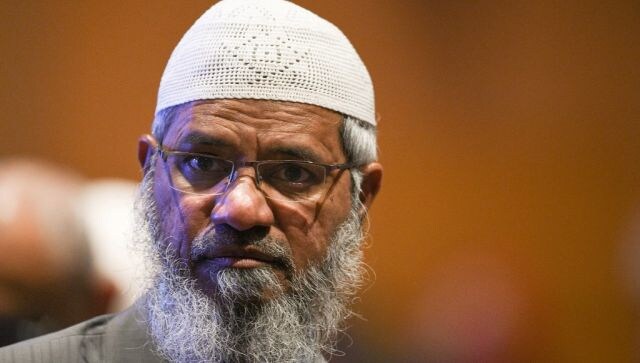 India
Now in Qatar to deliver sermons during the FIFA World Cup, controversial Islamic preacher Zakir Naik is a wanted man in India. The fugitive, who has endorsed Al Qaeda and Islamic State, has been linked to terrorist activities, accused of radicalising youth and money laundering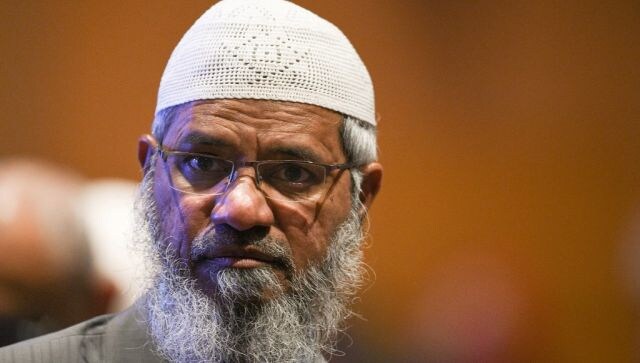 Explainers
Indian fugitive Zakir Naik is to preach Islamic sermons in the FIFA world cup 2022 in Qatar, meanwhile the host has enforced strict Islamic conservatism in the tournament. Tune in for an in-depth analysis