#SeditionDebate: Lawyers heckle JNU students as cops remain mute spectators
The escalating stand-off over the arrest of Jawaharlal Nehru University (JNU) students union president Kanhaiya Kumar on sedition charges on Monday saw the students going on strike till he is released.
The escalating stand-off over the arrest of Jawaharlal Nehru University (JNU) students union president Kanhaiya Kumar on sedition charges on Monday saw the students going on strike till he is released. Reports on Monday afternoon said that teachers of the university have decided to join the agitating students over the ongoing row as well.
Lawyers and JNU students indulged in scuffle inside the court premises in New Delhi ahead of hearing in the case against Kanhaiya Kumar, who was arrested in a sedition case, PTI reported.  Further, journalists were reportedly beaten, threatened and their mobile phones were snatched. This happened even as the police present at the spot remained mute spectators, according to an NDTV report.
Delhi Police Commissioner BS Bassi said, "We are looking into the content of various tweets which are blasphemous and objectionable."
Delhi: Scuffle in Patiala House Court during production of JNUSU President Kanhaiya Kumar

— ANI (@ANI_news) February 15, 2016
Tweet was highly blasphemous and it tried to incite Indians,youth against lawfully established Govt of India- Police Commissioner BS Bassi

— ANI (@ANI_news) February 15, 2016
There's no doubt that tweet ws under Hafiz Saeed's name.He did it himself or got it done by some proxy is a matter of investigation-BS Bassi

— ANI (@ANI_news) February 15, 2016
Vice Chancellor Jadesh Kumar appealed to the students to not resort to strikes and protests so that academic functioning of the university is not hampered. "We also stand for free expression of ideas but I believe there is no need for strikes as the problem can be solved amicably. We are reaching out to the entire JNU community to see how the problem can be addressed but academic functioning of the university is of prime importance and should not be hampered," he told reporters.
While the teachers association of the university have raised questions over the VC allowing a police crackdown on campus, Kumar said he was bound with the "law of land". "I never invited the police to enter the campus and pick our students. We only provided whatever cooperation was needed as per the law of land. We were bound to do so," he added.
Kanhaiya Kumar's arrest last week has triggered widespread outrage among students and teachers and drawn severe criticism from non-BJP political parties.
The university teachers had on Sunday rallied behind its protesting students and questioned the administration's decision to allow the police crackdown on the campus even as they appealed to the public not to "brand" the institution as "anti-national".
Teachers bodies of 40 central universities and Pune-based FTII had also come out in support of the agitating students saying it is an issue of "indiscipline" and not "sedition".
An united Opposition vehemently protested against Union Home Minister Rajnath Singh's diktat against the agitating students of JNU. CPM leader Prakash Karat on Monday took pot-shots at Rajnath Singh for saying that Pakistan-based Lashkar-e-Taiba chief Hafiz Saeed backed the Afzal Guru event at the JNU campus here.
"The home minister relies on a fake Twitter handle for information," Karat, who visited the campus on Monday, told the media.
Nitish Kumar: who was raising anti-national slogans? show the proof. Don't just make baseless allegations pic.twitter.com/gK8UEoY9LH

— ANI (@ANI_news) February 15, 2016
Nitish Kumar: in 2019 the people will throw out these people because of the way they are running the country. pic.twitter.com/hE7dG1j5os

— ANI (@ANI_news) February 15, 2016
Sadhvi Prachi, meanwhile, also ended up at the JNU campus.
Sadhvhi Prachi at JNU campus: Hafiz Saeed was supporting that protest. Why was Rahul Gandhi supporting that protest? pic.twitter.com/ociuAEMISs

— ANI (@ANI_news) February 15, 2016
The Communist Party of India-Marxist leader said: "We don't accept their (central government's) definition and version of nationalism. If they call us anti-national, we wear it as a badge of honour."
Karat also said that by filing "cases against elected student leaders under sedition charge", the government was "declaring war" against them.
CPM general secretary Sitaram Yechury has allegedly received threat calls over extending support to students who are protesting the arrest of JNU students union president Kanhaiya Kumar.
DCP (New Delhi) Jatin Narwal said they have received a complaint in this regard and a probe has been initiated. However, no case has been registered so far.
Party sources claimed three threat calls were made at the party head office between 10.30 pm and 1 am on Sunday night.
"The callers were abusing the party general secretary over his support to the JNU issue. They said 'whatever he (an alleged reference to Yechury) is doing is not right and we will see him' if he continued to support the protesting students.
"They (the callers) said they belonged to some organisation Aam Aadmi Balvir Sena. We suspect it is the same organisation which had attacked our head office yesterday," the source said.
Police suspect that the calls were made by the same person.
The source added that the party traced the numbers from which the calls were made and lodged a complaint to this regard with Mandir Marg Police Station.
CPI(M) is prepared to defend itself frm such illegal attacks,they(Govt)don't take action on them bt take action agnst JNU students-S Yechury

— ANI (@ANI_news) February 15, 2016
Out of 20 times I spoke name (Afzal Guru), once on account of flow there ws an error or slip of tongue-R Surjewala pic.twitter.com/5OvTbWvgCI

— ANI (@ANI_news) February 15, 2016
Murderer of Mahatma G Nathuram Godse for them(Govt) is nat'l hero &Sitaram Yechury is anti-national-Sitaram Yechury pic.twitter.com/pQmjKIp3f5

— ANI (@ANI_news) February 15, 2016
Have u issued a demarche against Pakistan for Hafiz Saeed's 'tweet'?You havent as u dont have proof: Sitaram Yechury pic.twitter.com/UOwiyIW7qx

— ANI (@ANI_news) February 15, 2016
On Saturday evening, Rahul Gandhi showed up at JNU campus where he slammed the government action: "What is anti-national? Most anti-national people are those suppressing the voice of students in JNU."
Congress vice president Rahul Gandhi at #JNU campus pic.twitter.com/GpTeWoWkcm

— ANI (@ANI_news) February 13, 2016
BJP president Amit Shah on Monday launched a scathing attack on Rahul for his stand on the JNU row and said that no anti-national activities would be allowed in the country. "No citizen can accept that a terrorist is favoured and anti-India slogans raised at a prestigious university of the country," Shah said in a blog.
"But the kind of statements that Rahul Gandhi and his party colleagues have delivered at the campus proves that there is no place for national interest in their thinking," he said.
Shah also said, "Rahul Gandhi has compared the present situation in the country to Hitler's reign...I want to know from Rahul Gandhi-did the Emergency of 1975 define the democratic values? Does not consider Indira Gandhi's approach as comparable to Hitler?"
Meanwhile, maintaining that the Centre was against only a 'handful' of people responsible for the current state of unrest at the JNU campus, Minister of State for Minority Affairs Mukhtar Abbas Naqvi on Monday said that the government had problems with students protesting only when it was 'anti-national'.
Quoting Naqvi, ANI tweeted saying, "We don't have any objection to students raising their voice and protesting, but the reason behind it is important. If an anti-national activity has happened and action is being taken against it and someone protests against it then it is unfortunate."
JNU has been on the boil over the arrest of its students' union president Kanhaiya Kumar on sedition charges after some students organised a meet to mark the anniversaries of executions of Parliament attack convict Afzal Guru and Jammu Kashmir Liberation Front co-founder Maqbool Bhat. Anti-India slogans were raised at the gathering.
Delhi Police on Thursday registered a sedition case and arrested Kanhaiya Kumar. He was sent to three days' police custody on Friday although he denied raising the anti-India slogans.
With inputs from agencies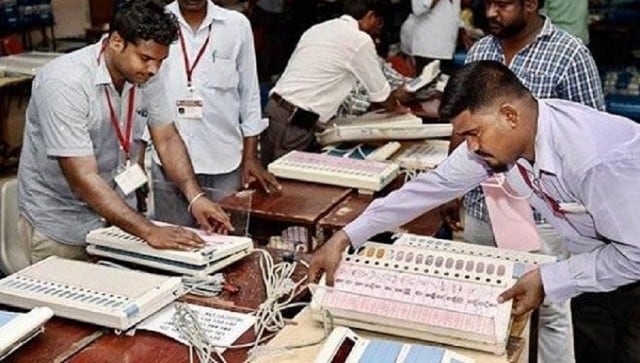 Politics
The counting of votes began Sunday morning at more than 825 centres across the 75 districts of Uttar Pradesh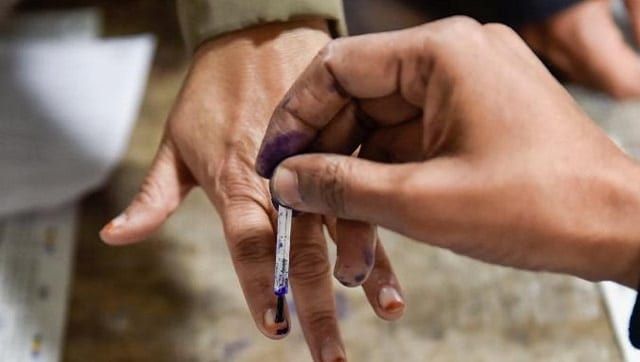 Politics
The AINRC has won ten seats, while the BJP has won six seats. In the UPA camp, the DMK won six constituencies, while the Congress won in two places
Politics
With all leaders who could pull others with them gone, this victory has placed Mamata Banerjee in a safe seat to rule the state