Security beefed up across states ahead of Independence Day celebrations: Here's a look at arrangements
In the wake of the continuing unrest in the volatile state of Jammu and Kashmir and the militant attacks in Assam, security has been beefed up across the country ahead of the Independence day.
In the wake of the continuing unrest in the volatile state of Jammu and Kashmir and the militant attacks in Assam, security has been beefed up across the country ahead of Independence Day celebrations.
The Delhi police, especially, is making all efforts to ensure a safe Independence Day. Police Commissioner Alok Verma has cancelled leaves of all police officials for 15 August. Cops have been directed to keep sufficient bullet-proof jackets in every PCR van.
According to an India Today report, Noida police has alerted its Delhi counterpart about blasts across National Capital Region on 15 August.
Areas around Red Fort have been put under a massive security cover. The charge of ensuring security has been completely taken over by Modi's security units, both Delhi Police and the Special Protection Group (SPG), and the Ministry of Defence from the CISF.
Canine squads from the CISF, ITBP, Delhi Police and army are sniffing out each and every inch of the area to look for sabotage devices like IEDs and bombs.
A multi-tier ground-to-air security ring has been thrown to thwart terror attacks at Red Fort from where Prime Minister Narendra Modi will unfurl the tricolour and address the nation, according to The Economic Times.
Drone detectors and paragliders, apart from tyre killers at 44 blockades are also going to be put in place to secure the area.
Over 9,000 men will be deployed around the fort and the Delhi Metro tunnel under the Red Fort will be shut. Armed police officials will be deployed on either end of the tunnel.
Around 500 CCTV cameras will be placed on the rooftops. "The area is sanitised a dozen times daily with the help of the dog squad and bomb detection teams. Quick response teams (QRT) patrol at the periphery. The CISF intelligence wing is sharing inputs with other agencies to strengthen the security rings," said a senior CISF officer.
Security agencies will also be using panoramic photography to capture suspicious movements. Delhi police has also issued an order prohibiting aerial activities till the second week of October.
Jammu and Kashmir
"Keeping in view the upcoming Independence Day, present security scenario in Kashmir and impending threats from militants, frisking points have been established in Jammu as well as in rural areas for the security and safety of public," The Economic Times quoted Senior Superintendent of Police (Jammu) Sunil Gupta as saying.
Checking will be intensified in Kashmir and at border areas. Gupta has directed incharge of Border Police Posts to keep a vigil on infiltration routs used by anti-national elements in the past. The army has placed Casper bullet proof vehicles along the highways.
Security was also beefed up at the Vaishno Devi shrine in Jammu and Kashmir's Reasi district. "Keeping in view the present security scenario and the forthcoming Independence Day, security of Mata Vaishno Devi shrine and Shivkhori shrine has been tightened," The Indian Express quoted Senior Superintendent of Police (Reasi), Sujit Kumar as saying.
All police stations and police posts have been interconnected through wireless network and phones.
Chennai
Security has also been increased at the Chennai airport. Powerful focus lights would be installed at the main entrances apart from the usual measures announced by the Airports Authority of India.
Around 50 police personnel in civilian clothes would keep vigil on the natuonal highway outside the airport.
Police will also be deployed at important high-rise buildings, in and around the Secretariat, foreign consular offices, Port, IT parks, statues of national leaders and worship places.
Uttarakhand
Security has also been tightened in Uttarakhand after the arrest of four Islamic State sympathisers in Roorkie. The arrested persons confessed that they had undertaken rekki for "a certain operation" at Haridwar, Dehradun and Roorkie. Districts sharing a border with Nepal and China are the focus of security agencies.
The area around Parade Ground of Dehradun too has been surrounded by officials as Chief minister Harish Rawat, along with his cabinet members, senior police and administrative officers would attend the flag hoisting ceremony scheduled for 10am at the ground, according to The Times of India.
Assam
High alert was declared across Assam after the Kokrajhar attack by National Democratic Front of Bodoland (NDFB-S) militants, which killed 14 civilians. Security was stepped up in areas falling under the Bodoland Territorial Council, Guwahati and at important installations across the state to prevent any further attacks.
With inputs from agencies.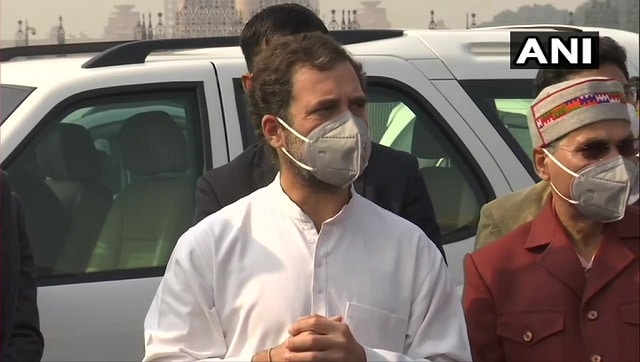 India
Rahul's remarks on Kashmir came after two government school teachers, including a woman, were shot dead by militants in Eidgah area of Srinagar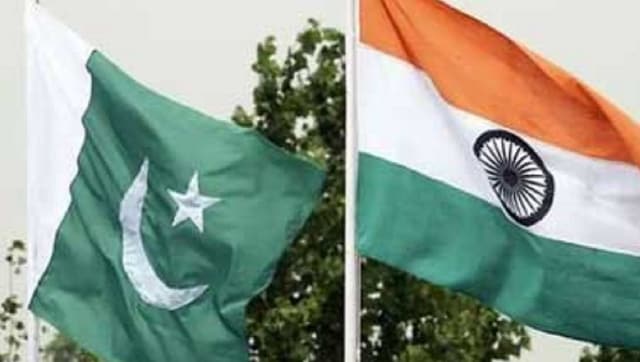 India
Counsellor in India's Permanent Mission to the UN, A Amarnath, said on Monday that India does not need advice from a nation with a proven track record of illicit export of nuclear material and technology.
India
Four accused people Waseem Ahmad Sofi, Tariq Ahmad Dar, Bilal Ahmad Mir alias Bilal Fafu and Tariq Ahmad Bafanda, all residents of Srinagar were arrested during the searches carried out in Srinagar, Pulwama and Shopian