Section 377 verdict: Celebs, activists hail SC judgment; Shashi Tharoor says it 'shames' BJP MPs who opposed him in LS
The Supreme Court order on Section 377 was widely welcomed and celebrated by activists, Bollywood celebrities, and some political parties.
The Supreme Court order on Thursday decriminalising consensual sex between individuals belonging to the LGBTQ (lesbian, gay, bisexual, trans, queer) community was widely welcomed and celebrated by activists, Bollywood celebrities, and some from the political spectrum. However, there was also a section which did not readily accept the verdict.
Activist Anjali Nazia said the Supreme Court had paved way for bigger judgements ahead.
"We were granted a basic human right today and we can't express just how happy we are," Nazia told PTI.
Describing the verdict as a landmark, Anjan Joshi, member of the Society for People, Awareness, Care and Empowerment (SPACE), said it would be help them in their quest for equality. "It is a start. We know we have a long way to go in terms of right to adoption, right to marriage but it is a very welcome beginning," Joshi said.
Manabi Bandyopadhyay, the country's first transgender college principal, said it was a "new dawn" for members of the LGBTQ community and activists.
Taking to Twitter, film director Hansal Mehta, who made "Aligarh" on life of an Aligarh Muslim University professor Ramchandra Siras who had faced discrimination for being gay, called the verdict a "new beginning".
A new beginning. The law is gone. The Supreme Court has done what parliament failed to do. Now it's time for attitudes to change. Let's rejoice but let us also reflect. This is a new beginning. #Sec377verdict https://t.co/2HQqIY7vUB

— Hansal Mehta (@mehtahansal) September 6, 2018
The verdict is clear. Two consenting adults irrespective of sex, religion, cast and gender cannot be rendered criminals by the law. We as a society need to understand this before bringing bestiality, paedophiles etc as a counter to today's landmark judgement. #Sec377Verdict — Hansal Mehta (@mehtahansal) September 6, 2018
Filmmaker Karan Johar also hailed the verdict and said it is a huge thumbs up for humanity and equal rights.
Historical judgment!!!! So proud today! Decriminalising homosexuality and abolishing #Section377 is a huge thumbs up for humanity and equal rights! The country gets its oxygen back! 👍👍👍💪💪💪🙏🙏🙏 pic.twitter.com/ZOXwKmKDp5 — Karan Johar (@karanjohar) September 6, 2018
Actor Sonam Kapoor said she has tears of joy for the LGBTQI community and "one day there won't be any labels and we will all live in utopia."
Crying tears of joy for the lgbtqi community. One day there won't be any labels and we will all live in utopia. pic.twitter.com/veQe1S92FD — Sonam K Ahuja (@sonamakapoor) September 6, 2018
This is the india I want to live in. Not one filled with hate, bigotry,sexism homophobia and intolerance. THIS is the India I love. 🇮🇳 🌈 — Sonam K Ahuja (@sonamakapoor) September 6, 2018
Actor Swara Bhaskar said the verdict showed that popular morality cannot suppress constitutional rights.
Congratulations to all the activists and petitioners on #SupremeCourt judgement scrapping #Section377 Your perseverance just made #India a freer place for everyone ! #LoveIsLove #Pride #377Verdict #377Scrapped Three cheers for the #SupremeCourt pic.twitter.com/grA64TTB3w

— Swara Bhasker (@ReallySwara) September 6, 2018
The Rashtriya Swayamsevak Sangh (RSS) said it does not consider homosexuality a crime, as declared by the Supreme Court verdict, but it does not support same-sex marriage as such relationships are not "compatible with nature". "Like the Supreme Court's verdict, we also do not consider this (homosexuality) as a crime... These relationships are not natural, so we do not support this kind of relationship."," RSS spokesperson Arun Kumar said in a statement. BJP leader Subramanian Swamy called homosexuality a "genetic disorder", and hoped that next government will move a 7-judge bench to set aside the 5-judge bench order.
It is the American game. Soon there will be gay bars here where homosexuals can go. HIV will spread. So, after looking at the consequences I hope the next Govt will move a 7 judge bench to set aside this 5 judge bench order: Subramanian Swamy,BJP MP on #Section377 pic.twitter.com/htFxVXUlXz — ANI (@ANI) September 6, 2018
Calling the change "historic", LGBT activist Ankit Gupta of the Mumbai-based NGO Humsafar Trust told PTI the fight for equality continues and there is still a long way to go for it Another activist with the Humsafar Trust said the change has come after 18 years of suffering and what the community has gone through in these 18 years could not be expressed in words. "Tomorrow, when we wake up, we would be able to look in the mirror and not see ourselves as second class citizens or criminals," he said. The Congress also put out a Twitter post welcoming the judgment.
We welcome the Supreme Court's landmark #377Verdict. We have always believed that this has been a long time coming & we celebrate it with our friends in the LGBTQAI + community. Equality won today!#Section377 pic.twitter.com/EaCz5zTIy9 — Congress (@INCIndia) September 6, 2018
Expressing his happiness, senior Congress leader Shashi Tharoor said the judgment "shamed" BJP MPs who had opposed him on the issue in the Lok Sabha.
So pleased to learn that the SupremeCourt has ruled against criminalising sexual acts in private. This decision vindicates my stand on Section 377& on exactly the same grounds of privacy, dignity &constitutional freedoms. It shames those BJP MPs who vociferously opposed me in LS. — Shashi Tharoor (@ShashiTharoor) September 6, 2018
In a video message, Tharoor also said, "To my mind, the government has no place in our bedrooms. What the court has done today is to express faith in our democracy in the constitutional freedoms that our people have long been granted."
It's been a great day for the country & for equality, it's been a historic day & a day of celebration. Dr. @ShashiTharoor shares his joy & pride in the Supreme Court #377Verdict #Section377 pic.twitter.com/sjQhodgPMP — Congress (@INCIndia) September 6, 2018
The United Nations also lauded the Supreme Court and said the judgment will boost efforts to eliminate stigma and discrimination against LGBTI persons. It also hoped the ruling will be the first step towards guaranteeing the full range of fundamental rights to LGBTQI persons. Sexual orientation and gender expression form an integral part of an individual's identity the world over, and violence, stigma and discrimination based on these attributes constitute an "egregious" violation of human rights, it said. UN secretary-general Antonio Guterres said in a tweet:
Discrimination and prejudice are always "irrational, indefensible and manifestly arbitrary", as Chief Justice Misra says. I welcome today's decision by India's highest court #LoveWins — António Guterres (@antonioguterres) September 6, 2018
Feminist activist Rituparna Borah called the verdict a stepping stone. "But there are issues like police violence, right to adoption and marriage that still stay," she told PTI.
LGBT activist and writer Aniruddha Mahale told Firstpost: "As the country celebrates the win (time to rainBOW down to the Supreme Court for this one), we need to understand one integral thing. The struggle might be finally over, but the battle for inclusion has just begun. Here's paving the way for many more remarkable judgments, to hope, to freedom, and most importantly, to love."
With inputs from PTI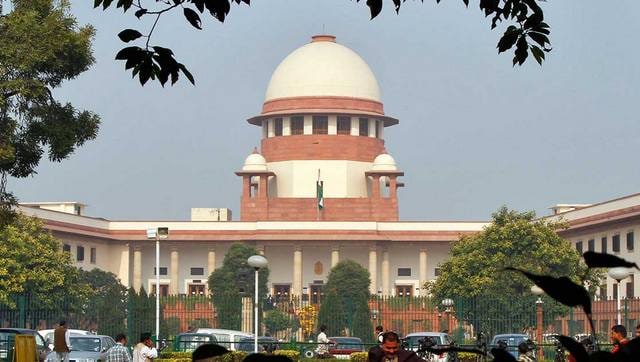 India
The top court said it is a staunch proponent of freedom of media to report court proceedings and that the EC's contention that press should be reporting orders only and not observations struck at principles of open court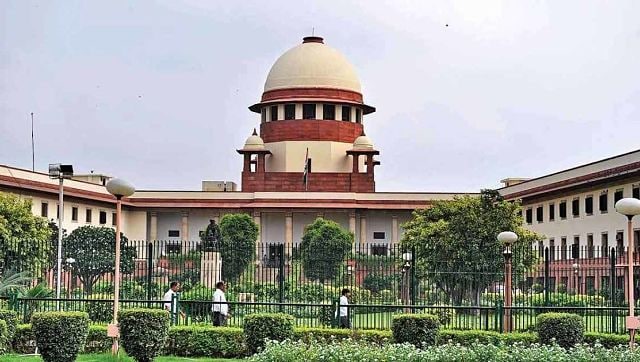 India
The top court has struck down the Maharashtra State Reservation for Socially and Educationally Backward Classes (SEBC) Act, 2018
Entertainment
The SCBA Chief, in a letter to Raveena Tandon, said that the oxygen cylinders will be utilized to save the lives of its members and their families who are unable to get admissions in hospitals.