Schools in Kashmir turn into armed fortresses as students watch in muted horror
The Jammu and Kashmir government has handed over more than two dozen schools to the security forces, which have remained close for almost 51 days, after protests erupted in the Valley.
As a group of paramilitary forces personnel struggled to build a sandbag bunker on a plinth in Central High School in Pulwama town, Nazia Shafi looked grimly at the soldiers, wondering when her classes will resume.
Nazia, a Std 9 student, along with a group of other students, watched with horror as a group of policemen patrolled the streets around her school.
"My school has been turned into an army camp," 16-year-old Nazia, a resident of main town of Pulwama, told Firstpost, as an ITBP personnel shut the main gate of the school making it difficult to peep inside.
"They will never leave now and as long as they are in our school, we would not be able to go there," she added. By the end of the day, ITBP had raised multiple bunkers around the school and turned it into a garrison.
Pulwama is one of the five districts in south Kashmir where clashes are reported almost every day since the unrest began in the Valley last month. The police said there will be no curfew in Kashmir on Monday, except Pulwama and a few other areas. This is the first time since 9 July that police has decided not to impose curfew in Kashmir barring a few areas.
The Central High School in Pulwama is one of the first schools in south Kashmir were Indian forces have set up camps. The Jammu and Kashmir government has handed over more than two dozen schools to the security forces, which have remained close for almost 51 days, after protests erupted in the Valley. These forces, deployed to tackle the ongoing violence in the Valley, have raised bunkers inside the school premises, a move criticised by the students, civil society and educationists.
"It is frightening to see the BSF vehicles entering and exiting my school. As if a war is going to start," said Junaid Ahamd Wani, a student of SP Higher Secondary School in Srinagar.
Kashmir has witnessed violent protests in the last 51 days with over 70 people killed, including two cops, and thousands have been injured in the clashes between government forces and protesters.
When an insurgency erupted in Valley in 1989, hundreds of schools were turned into paramilitary camps and detention centers. In the 27 years of conflict, educational infrastructure and academic activities were severely affected. That is why in the early 90s, a majority of the middle class Kashmiris preferred to send their children outside the Valley for education.
These schools later turned into camps and also the places were former students were held under detention, and people mostly avoided passing through them. This has remained trapped in the memory of not just ordinary citizens, but educationists, too.
Bashir Ahmad Dar, a noted academic and former Secretary with Board of School Education (BOSE), said the sight of a soldier inside the premises of an educational institute is "frightening," and takes Kashmir back to 1990s.
"The only difference is now they (security forces) are invited, and in early nineties they forced their entry into schools," Dar said, "Imagine if tomorrow the situation becomes normal, which could be anytime as in the case of past two instances, it would be fair to say that the sight of a soldier would terrorise children."
Stats Education Minister Naeem Akhtar had recently said that the annual exams for Std 10 and 12 would be conducted on time, only to draw flak from agitated parents and educationists.
GN Var, president of Kashmir Private Schools Association (KPSA), says it is a joke on part of the state government to suggest conducting exams, "at a time when children were being killed and blinded across Kashmir."
"Forces are occupying educational institutes on government's consent and more schools are being provided to them for turning them into camps, how is the government even thinking of conducting exams?" Var asked.
Arif Iqbal, the Chief Education Officer (CEO) Srinagar, said that his office has not given permission to any agency to use school buildings or its premises for any use. He said when forces entered different schools in Srinagar they had not sought permission from the authorities concerned.
"They didn't seek permission from us. They gatecrash and forcibly occupy school buildings," he said.
But CRPF PRO Bravnesh Chowdhary recently said that no trooper can enter any government building, including schools, without consent from the state administration.
Noted psychiatrist Mushtaq Margoob told Rising Kashmir newspaper that students have developed stress-related disorders and are seeking psychiatric consultations.
"Since the news came, students are coming to me with problems like depression and stress. It's not good that children are home and not attending schools. How can they prepare for exams when the situation doesn't allow them the children to study?" he asked.
The BSF, which was deployed in Srinagar after a period of 12 years, have primarily chosen educational institutes for accommodation, apart from the CRPF, SSB and ITBP.
India
Authorities are on the hunt for the second terrorist who managed to escape after the firing took place at Natipora area of Srinagar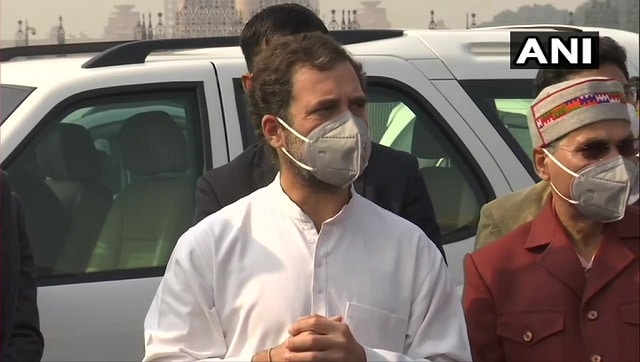 India
Rahul's remarks on Kashmir came after two government school teachers, including a woman, were shot dead by militants in Eidgah area of Srinagar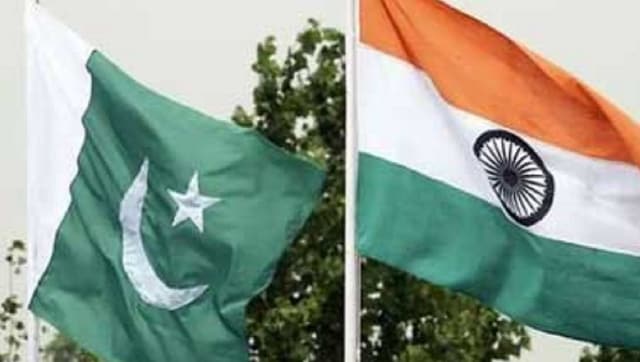 India
Counsellor in India's Permanent Mission to the UN, A Amarnath, said on Monday that India does not need advice from a nation with a proven track record of illicit export of nuclear material and technology.