SC upholds death penalty for four convicts: Here's a timelime of the 2012 Delhi gangrape case
Timeline of the 2012 Delhi gangrape case in which the Supreme Court on Friday upheld the death sentences of the four convicts.
New Delhi: Timeline of the 2012 Delhi gangrape case in which the Supreme Court on Friday upheld the death sentences of the four convicts.
16 December, 2012: A 23-year-old paramedic student and her boyfriend take a private bus home after watching English film Life of Pi at the Select City Walk Mall in Saket. The woman was brutally raped and beaten up by six men in the moving bus and thrown out of it near Mahipalpur along with her male friend. They are admitted to Delhi's Safdarjung Hospital the same night.
17 December: Delhi Police identify four men who raped and assaulted her — bus driver Ram Singh, his brother Mukesh, Vinay Sharma and Pawan Gupta. Doctors say the woman has suffered grave internal injuries.
18 December: Ram Singh and three others are arrested. People come out on the streets to protest the gangrape.
19 December: Jyoti Singh undergoes a fifth surgery, with doctors removing most of her intestines.
21 December: The accused juvenile is nabbed from Anand Vihar bus terminal in Delhi. The government appoints a panel of physicians to ensure she receives best medical care. The woman's friend identifies Mukesh as one of the culprits. Police conduct raids in Haryana and Bihar to nab sixth accused, Akshay Thakur.
22 December: Akshay Thakur is arrested in Bihar and brought to Delhi. Victim records her statement before the SDM in hospital.
25 December: The woman's condition deteriorates
26 December: She is flown to Singapore's Mount Elizabeth Hospital for advanced treatment
29 December: She dies in Singapore due to organ failure
2 January, 2013: The then Chief Justice of India Altamas Kabir inaugurates fast track court for speedy trial in sexual offence cases
3 January: Police files chargesheet against five adult accused for offences including murder, gangrape, attempt to murder, kidnapping, unnatural offences and dacoity
17 January: Fast track court starts proceedings against five adult accused
28 January: Juvenile Justice Board rules that sixth accused is a minor
2 February: Five adult accused are charged with 13 offences including murder
28 February: Juvenile Justice Board (JJB) frames rape, murder charges against the juvenile accused
11 March: Ram Singh, the bus driver, is found hanging in his cell in Tihar jail
21 March: Government approves new tougher anti-rape law to punish sex crimes, including death for repeat rape offenders
5 July: Trial against juvenile concludes, the JJB reserves verdict for 11 July
11 July: The JJB holds the minor guilty of illegally confining and robbing a carpenter on 16 December night before the gangrape. It defers to 25 July its verdict in the gangrape case.
25 July: JJB defers to 5 August its verdict after a PIL is filed in the Supreme Court seeking fresh interpretation of the term "juvenile".
19 August: JJB again defers verdict to 31 August
22 August: Supreme Court allows JJB to pronounce verdict in gangrape case
31 August: JJB convicts the juvenile for gangrape and murder and awards three years term at a probation home
22 August: Fast track court begins hearing of final arguments in trial against the four adult accused.
10 September: Court convicts Mukesh, Vinay, Akshay, Pawan of 13 offences including gangrape, unnatural offence and murder of the woman and attempt to murder her male friend
13 September: Fast track court awards death to all four convicts. Trial court refers the case to Delhi High Court for confirmation of death sentence
1 November: The Delhi High Court starts hearing the case on a daily basis
3 January, 2014: The Delhi High Court reserves its verdict on confirming the death sentence and appeals of the four convicts
13 March: The Delhi High Court upholds the death sentences awarded to the four convicts
2 June: Two death row convicts move the Supreme Court against the Delhi High Court verdict
14 July: The Supreme Court stays till further orders execution of death penalty of two of four convicts — Vinay Sharma and Akshay Thakur
18 December, 2015: Delhi High Court refuses to stay the release of the juvenile. He walks out of a correction home after spending three years.
3 April, 2016: Supreme Court begins hearing in the case
11 July: Hearing begins with a change in Bench to Justices Dipak Misra, R Banumathi and Ashok Bhushan
August 2016: Vinay Sharma tries to commit suicide in Tihar Jail
6 January, 2017: Supreme Court seeks mitigating circumstances from the accused
27 March: Supreme Court reserves verdict after nearly a year of hearing the case
5 May: SC upholds death penalty of four accused — Akshay Thakur, Vinay Sharma, Pawan Gupta and Mukesh Singh
Find latest and upcoming tech gadgets online on Tech2 Gadgets. Get technology news, gadgets reviews & ratings. Popular gadgets including laptop, tablet and mobile specifications, features, prices, comparison.
India
The Supreme Court, which was hearing a plea claiming both the deaths of Sushant Singh Rajput and his ex-manager Disha Salian are interconnected, adjourned the matter till after Dussehra holidays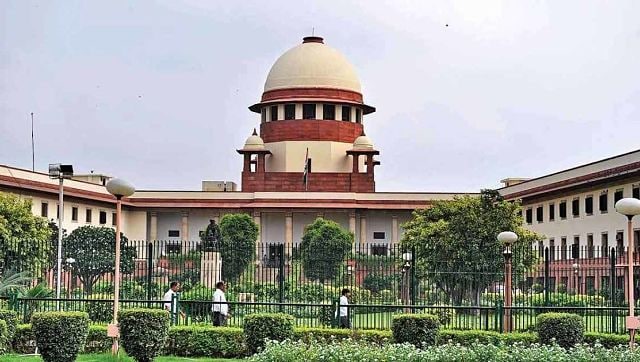 India
The Bombay HC had earlier barred them from entering the college premises. But the SC allowed them to go back to the institution to complete their studies, subject to further conditions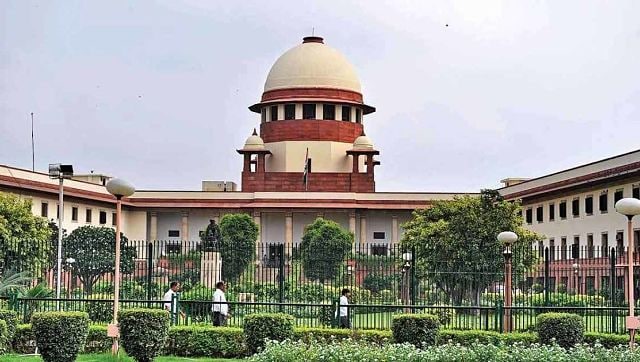 India
The judgment arose in a writ petition targeting the closure of a stretch of road, from Kalindi Kunj to Shaheen Bagh, including the Okhla underpass from 15 December last year