SC declines urgent hearing of PIL by Dalit group against SC/ST ruling, Dipak Misra says there is 'no urgency on matter'
The Supreme Court has declined an urgent hearing of a PIL against the SC/ST ruling. CJI Dipak Misra refused to list the matter on Monday, saying there is no urgency on the matter and 'that it will come in due course'
The Supreme Court has declined an urgent hearing of a PIL against the SC/ST ruling, media reports said. According to News18, CJI Dipak Misra refused to list the matter on Monday or the day after, saying there is no urgency on the matter and "that it will be taken up in due course."
The announcement comes as people of the Dalit community took out protest marches across India to agitate against the alleged dilution of the SC/ST (Prevention of Atrocities) Act. The protests are part of a 'Bharat Bandh' called by Dalit organisations against the order of the apex court.
A bench of Chief Justice Dipak Misra and justices AM Khanwilkar and DY Chandrachud said that the petition will be heard in due course of time.
The All India Federation of SC/ST Organisations, a conglomerate of nearly 150 groups, had referred to Monday's large-scale violence and sought an urgent hearing on the issue. Advocate Manoj Gaurkella, appearing for the employees federation said that the recent verdict passed by the apex court on 20 March was "unfair and unjust and it should be stayed". He said that this writ petition should be heard by a larger bench of five judges to decide the issue.
Regarding the order, the court had on 20 March ruled that the arrest of an accused under the SC/ST Act was not mandatory and recourse to coercive action would be only after a preliminary inquiry and sanction by the competent authority.
Coupled with this, the court said, there was no absolute bar against the grant of anticipatory bail in cases under the act if no prima facie case was made out or where on judicial scrutiny the complaint was found to be prima facie mala fide.
The Centre has filed a review petition over the Supreme Court's order for the dilution of the act. Union Law Minister Ravi Shankar Prasad also said the government will argue the matter "with full authority" in the apex court for the verdict's reconsideration.
"The Centre was not a party in the proceedings at all. And therefore, on behalf of the ministry of social justice, a very comprehensive review has been filed (against the dilution of the SC/ST Act)... and the Government of India, with great respect, does not agree with the reasoning given by the Supreme Court in the matter," Prasad added.
With inputs from agencies
Find latest and upcoming tech gadgets online on Tech2 Gadgets. Get technology news, gadgets reviews & ratings. Popular gadgets including laptop, tablet and mobile specifications, features, prices, comparison.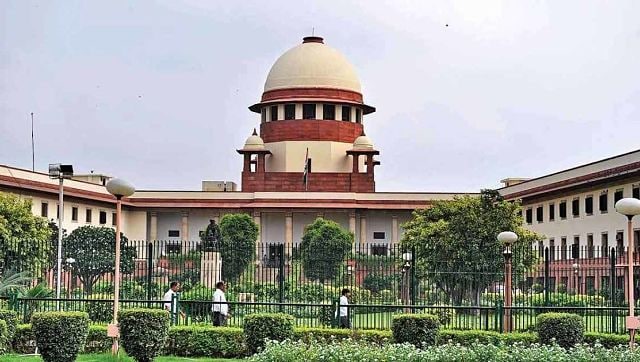 India
The bench headed by CJI SA Bobde was hearing pleas filed by Rajya Sabha MPs Manoj Jha and Tiruchi Siva, and one by Rakesh Vaishnav of Chhattisgarh Kisan Congress
India
A group of journalists from the UT of Jammu and Kashmir also alleged that there are renewed attempts 'to throttle' Kashmir Times which has been 'at the forefront of fighting against govt curbs on communications and press freedom in Kashmir, especially post-5 August'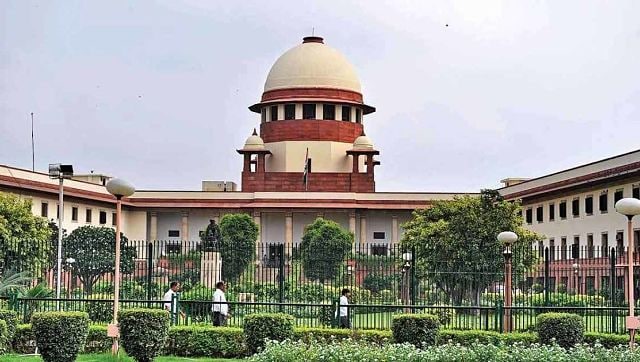 India
A three-judge bench observed that while dissent and democracy go hand in hand, protests must be carried out in the designated areas