What is chemical castration? All you need to know about the procedure as Supreme Court asks Parliament to ponder
Paedophilia and paedophiles should not be seen as dangerous, violent, inhuman creatures but that it is upto society to recognise their flaws and understand their mental anguish and torment and then subject them to necessary restrictions.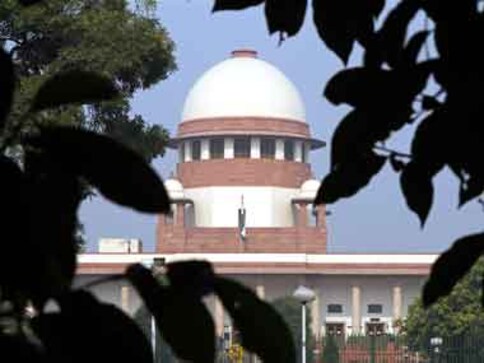 On Monday, the Supreme Court hearing a plea by the Supreme Court Women Lawyers Association seeking chemical castration of child rapists, said that it favoured tougher punishments for sex offenders. Supreme Court Justices Dipak Misra and NV Ramana, however, said that while they were definitely in favour of stricter laws to punish sex offenders, the court doesn't have the reach to rule on allowing for harsher measures such as chemical castration. The Times of India reported that the Supreme Court called child rape cases as "atrocious and inconceivable", but said that changing the law to make for harsher punishment was up to the Parliament.
Calls for chemical castration as punishment for sex offenders came about with renewed energy after the 2012 Delhi gangrape. The draft bill proposed to the Justice Verma Committee for strengthening laws to punish sexual offenders included a proposal for chemical castration of convicted rapists in rare cases. According to a report on DW, senior BJP leader Venkaiah Naidu had then welcomed "maximum punishment to rapists, death penalty or emasculation" and the National Commission for Women chairperson Mamta Sharma said that the offenders should be chemically castrated so that they "stay alive with a vital part of their body dead."
What is chemical castration?
Chemical castration reduces offenders' testosterone levels and the sex drive is lowered with the help of drugs.
According to Jodi O' Brien, author of Encyclopaedia of Gender and Society, throughout history chemical castration has had cultural, moral and punitive significance. Merill D. Smith observes in Encyclopaedia of Rape that castration was an "eye-to-eye style punishment" in Rome and had historically been used in India as a sentence for rape and adultery and also notes that castration in the religious context is "fairly common." The rationale behind using castration as punishment for sex offenders in the contemporary context, according to Smith is that reduced testosterone would lead to reduced libido and therefore reduced 'deviant sexual activity'.
Chemical castration: Examples from other countries
Countries like UK, Germany, South Korea, Poland, Indonesia; the Nordic and Scandinavian countries; and states in the US such as Florida, California and Louisiana, have enforced chemical castration as punishment in special sexual offending cases.
In the US, according to ABC News, state prison officials administer anti-depressants to offenders in order to reduce their sexual urges. In fact, repeat offenders in some US states have even asked for chemical/surgical castrations as pleas for reduced sentences.
In the UK, The Mirror reported that 100 sex offenders underwent chemical castration – a report widely discussed by The Guardian. The Mirror reported that the scheme was voluntary and is backed by the government. The UK Ministry of Justice is quoted by The Guardian as saying, "We support the use of pharmaceutical interventions for high risk sex offenders given the evidence that it can be useful in reducing risk for some perpetrators."
In 2013, South Korea's National Assembly passed amendments to their sex crime-related laws allowing local courts to order heinous repeat offenders to be subject to chemical castration.
Divided opinions
Those in support of chemical castration as punishment say that the recidivism rate in sex crimes is high. Perhaps, one of the most effective ways is chemical castration and that it is good enough reason for the punishment to exist. Abha Singh, a women's rights activist in an interview with ANI, said that child molesters and rapists should be chemically castrated. She says that there has been a "150 percent increase in the incidents of rape against children, there was an 18-month old who was raped in Uttar Pradesh just recently, this is the reason we have put forth a PIL seeking strict measures."
Abha Singh also mentioned that serial offenders have psychological problems – for which only chemical castration stands as a possible solution. Swati Maliwal, Delhi Commission for Women said that when "despicable and repulsive acts occur, strict measures must be taken." She added that she welcomes the Supreme Court's move in endorsing chemical castration and urged the Parliament to discuss this issue with seriousness so that repeat offending is curbed.
Another argument in favour of chemical castration is that unlike surgical castration, it is non-invasive and reversible and at the same time tackles the problem of sexual urges leading to sex crimes.
However, critics argue that chemical castration is only effective when viewed through the lens of biology. Robert Philips, medical deputy director of the American Psychiatry Association in 1996 in an article, Will Chemical Castration Stop Sex Offender, observed that the problem of sex offence is not only rooted in high sexual appetite but in "deviant predatory behaviour".
The calls for castration are rooted in the limiting framework of rape that links it only to a sexual act and ignores the ideas backed by many experts on gender and criminology, (Ann Cahill, Catherine Mac Kinnon, James W Messerschmidt) that rape is indeed about domination and in most cases, rape is a physical manifestation of anger, humiliation and degradation. Chemical castration links a heinous crime (that stems from various embedded social, cultural norms) to the penis/sexual function – this is reductive.
As far as the efficacy of the drugs and chemicals in reducing sexual urges is concerned, Katherina Amlin argues that administering drugs like Depo-Provera is ineffective and paedophiles will not be "cured" by drug therapy. Experts also argue that an evaluation must be made before admitting an offender for castration – clinical evaluation along with psychological tests, polygraph tests to understand on a case by case basis to predict recidivism.
The Justice Verma Committee also rejected the proposal to include chemical castration because it deemed it as unconstitutional and inconsistent with human rights. Author Ben Carson in Abnormal Psychology says that paedophilia and paedophiles should not be seen as dangerous, violent, inhuman creatures but that it is upto society to recognise their flaws and understand their mental anguish and torment and then subject them to necessary restrictions.
India
The lawyers had filed a plea on the issue of traffic density, air pollution and emission norms
World
While they have established strong economic ties, efforts at political reconciliation have stumbled in recent years as Taiwan asserts its own identity and China ups its demands that the island accept its terms for unification between the sides
World
Like the two Nordic countries, other nations joined the European Union for its promise economic and political unity without taking sides in the East-West divide that has endured beyond the end of the Cold War