Saving Kulbhushan Jadhav should be India's top priority; it's time to up the ante on Pakistan
India must see Kulbhushan Jadhav's death sentence as an extreme provocation, not because it is one life but because he embodies the national interest.
As I landed in New Delhi on Wednesday morning, with the sun bleeding into the capital, my red eyes noticed several road signs pointing to Jawaharlal Nehru University (JNU) on my way from the airport.
It struck me then and there that the 'great' advocates of freedom of speech and their clones in the rest of the country have not reacted to Pakistan sentencing Kulbhushan Yadav, an Indian national, to death. He does not seem worthy of their liberal leftist attention.
Where are all those shrill flag wavers, who made such a fetish of commemorating Afzal Guru's hanging and set the nation on fire with their rhetoric and misplaced ferocity? Another such event was organised by the Committee for Release of Political Prisoners at the Press Club. Is Jadhav, a former naval officer, not a political scapegoat?
Where are the Kanhaiya Kumars of India now? Where are all the breast-beating liberals, that we so graciously host in our midst? Do they not see this judicial atrocity being committed, largely to place a burr under the Indian saddle?
And where are those professors, who so readily addressed gatherings of students and sought the sanctuary of academe to assault their own country? Why are all these people silent?
But there was no answer from the signboards as the cab whizzed past, except the slime of hypocrisy that has become our clarion call. It is an open secret that Jadhav is all but a pawn on the tattered 70-year-old chessboard of the Indo-Pak game, which never seems to reach its end.
Unless the people of this country rise as one and compel the central government to turn push to shove and let Pakistan know that their action will not be without serious consequence, all our actions are pointless.
Pakistan will not take his life yet. There is far too much political capital to be made to snuff this businessman out. They will play it out as long as they can.
But we must not, should not wait. The nation must see this death sentence as an extreme provocation, not because it is one life but because that one life embodies the national interest. If we let them walk over us and proceed with the incarceration and the subsequent execution, or its promise (which is as debilitating), we will be sending out a message of weakness.
By this token, mere condemnation and shock and horror by the political frontline is fluff and of no effect on Pakistan.
What should be done is to show intent. Hold a special session of Parliament; make it a front burner issue and demand a time-bound release. Start holding back on all bilateral trades and raise the ante dramatically. Hurt them in the pocket. They are enjoying our discomfiture hugely and it is only because they firmly believe we will not do anything.
If we do not do this and we simply make mewling sounds, we will have lost an initiative and our silence will indict us.
The fear is that as time passes, this crass miscarriage will become rusty and the nation will move on to other fresher events, without understanding that the way we find a path to the subsequent release of Jadhav will mark the price of an Indian life.
Politics
When asked whether a Dalit would be his successor, the 78-year-old said, 'The BJP high command shall decide on it. I am not the one to take any calls.'
Entertainment
This Stephen King adaptation is a yawn-fest with brief fangirl moments when Moore appears on screen.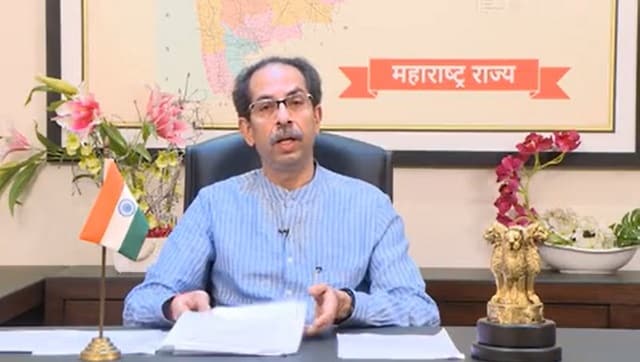 Politics
For now, Uddhav Thackeray signalled loud and clear that a reunion with the BJP was not an option