Satya Pal Malik's 'rotten potatoes' remark reeks of hypocricy: J&K governor must examine his own privileges before mocking others
Last week, Satya Pal Malik said that many politicians and bureaucrats in Jammu and Kashmir have become wealthy and are not 'sensitive towards society.'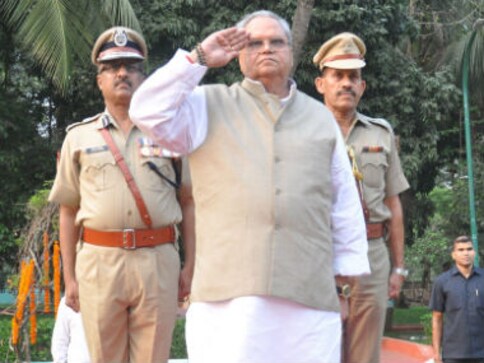 A young driver in Delhi borrowed Rs 5 lakh last week to get his sister married in their village. This was a manifestation of the "reet-riwaaz," which is such a big deal in our country. The only difference between him and the uber rich is that he, his brother and his father will spend the next ten years repaying the loan and the interest.
It has become fashionable these days to pour piety on lavish weddings and call them wasteful. Even the defence that it is money being funneled by the wealthy into the system for everyone's benefit is met with derision.
For sheer hypocrisy, Jammu and Kashmir governor Satya Pal Malik is hard to beat. Last week, he said that many politicians and bureaucrats in the state have become wealthy and are not "sensitive towards society." He further remarked that he considers such people as "rotten potatoes."
Commenting on a high-profile wedding, Malik used that tired old line about the number of hospitals and schools that could have been built by the father of the bride adding, for good measure, that war widows could have been given a helping hand instead of the wastage.
Meanwhile, Malik himself earns Rs 3.5 lakh a month, has a retinue of over 50 people to care for him, and lives like a maharaja. That he gets free food, entertainment allowances, travel allowances and free medical aid — literally having to pay nothing all month for residing in the lap of luxury — is forgotten. The same goes for the 28 other governors and 7 Lt Governors/administrators.
Imagine how many war widows could be taken care of, if Malik and his ilk led a more austere lifestyle.
Here are some bullet points that hit home hard —
As mentioned in an article in The Indian Express, the governor of West Bengal gets an amount of Rs 1.81 crore annually — the most among all governors — as allowances for various expenses. This is in addition to Rs 8 lakh for the renewal of furnishings, and Rs 72.06 lakh annually for the maintenance of the two Raj Bhavans in Kolkata and Darjeeling, as also the Flagstaff House in Barrackpore.
The grounds of the Kolkata Raj Bhavan are spread over 27 acres in the heart of the city. The building is said to cover 84,000 square feet of floor space, and has a staff of nearly 950 personnel. All this for one person, in one state.
Malik has two official residences — one for the summer and another for the winter. The Raj Bhavan in Jammu was one of the Maharaja's palace buildings, Ranbir Mahal, and is said to be spread over an area of 126 kanals and 7 marlas.
All this is for one person whose job is actually a throwback to the colonial era.
Imagine if all these beautiful examples of real estate, maintained at such a massive cost to the taxpayer and some of them being heritage properties, were to be converted into hospitals, schools, colleges, or institutions to help war widows. If this were to happen, how many less "rotten potatoes" would we have?
World
The 66-year-old had pleaded guilty in March 2021, three years after he was extradited to the United States from Italy while travelling under an assumed name and false passport, according to the U.S. Attorney's Office.
World
The Tourism Ministry will host a side event on 'adventure tourism as a vehicle for achieving Sustainable Development Goals'. All the Northeastern states will make presentations at the event
India
The president will visit Netaji Bhawan in Kolkata to pay homage to Subhash Chandra Bose on Monday