Sanitation, roads and electricity: Mumbai college shows Maha govt how to develop villages
The South Indian Education Society (SIES), Mumbai used its own funds and hard work of its students and staff to convert Kawthewadi – a tribal village in Raigad district — into a fully functional village with basic sanitation, roads and electricity.
by Smita Deshmukh
Just last week, the Maharashtra government decided to replace all the CFL street lights in over 43,000 villages in the state with LED bulbs. The use of LED has potential of bringing down the additional load in peak hours by 50 percent and this project will be implemented by the Maharashtra Energy Development Agency (MEDA).
The big announcement has been made, but the cost is yet to be calculated. The energy department officials are gung ho on meeting the Centre's target of electrifying all villages in India before 2018. In a phased manner, villages with a population 5,000 and above will be selected first in addition to those with various state schemes like Gadge Baba Gram Swachhata Abhiyan.
The tribal villages will get 100 percent subsidy for installing LED bulbs; the rest of the villages will be given 90 percent subsidy, with the balance to be raised by local district councils (zilla parishad). Finance for this ambitious project will be raised from MLA, MP funds and zilla parishad funds.
Even as the lengthy process begins with zilla parishads undertaking surveys to analyse the demand and coordinate the technical aspects with MahaUrja, a college in Mumbai has already shown the way to Maharashtra Chief Minister how villages can be holistically redeveloped using youth power. It is one sustainable model that can be replicated successfully.
The South Indian Education Society (SIES), Mumbai used its own funds and hard work of its students and staff to convert Kawthewadi – a tribal village in Raigad district — into a fully functional village with basic sanitation, roads and electricity. It is the only college in Maharashtra to adopt, develop and maintain a village completely on its own.
In a perfect example of institutional social responsibility, the Sion-based SIES college of Arts, Science and Commerce used its NSS and NCC team for a real transformation project. Step one – an integrated village development plan was created and shared with the local panchayat in early 2015. Until the adoption, Kawthewadi did not have any sanitation facilities, no roads, irregular water supply and heavy load shedding.
"The work began in a phased manner," said V Shankar, President of SIES. "The first task of refurbishing the village school for 70 students was achieved in couple of months. The students then undertook work on the 2,000 sq ft community hall and three toilet blocks. For sewage treatment and disposal, septic tanks with a capacity of storing 40,000 litres of water were provided. Water supply now comes through ring wells, which will be suitable for rainwater harvesting," he added.
Solar panels were installed across the village to ensure electric supply. This was a game-changer. Completed in a year, the total cost of this project, that is spread over an area of 2.5 acres, was around Rs 1.5 crores. It was funded by the SIES from its own resources. The village has nearly 100 families with a population of about 600 people. The school has about 70 students with one headmaster and two teachers and at present run classes from standard I. Besides this, 45 houses in the village were also repaired as students undertook plastering, placed roofs and painted the houses.
The Past Students' Association of the college chipped in for this community development program installing solar power and LED lights in Kawthewadi. "LED lights are now in the school, community hall, a Ganesh temple, Balwadi and toilet blocks. We roped in L&T for this project, which is partnering with us under their CSR scheme," informed KA Viswanathan, PSA treasurer.
The SIES professors, NSS volunteers take turns to visit the village, teaching subjects like English, Science, Marathi and art to the village students. "We conduct regular medical check-ups and organise social awareness camps. Micro biology students and NSS volunteers continue to visit the village to conduct regular medical and social awareness camps," explained Harsha Mehta, principal, SIES college.
Electricity done, sanitation in place, functioning school and the next phase is making the villagers self-reliant. The community hall is serving as a centre to prepare Agarbattis, pickles, papads, kitchen napkins and plastic flowers, making the women self reliant, while the men are trained in poultry, dairy, animal husbandry and farming. "We are talking to various industries to assist us in this," adds Mehta.
Smita Deshmukh is a senior journalist and communications expert based in Mumbai. You can follow her on twitter @smitadeshmukh
Find latest and upcoming tech gadgets online on Tech2 Gadgets. Get technology news, gadgets reviews & ratings. Popular gadgets including laptop, tablet and mobile specifications, features, prices, comparison.
Entertainment
Sonu Nigam, in his interaction to Yogi Adityanath, has reportedly expressed his wish to present a brick for the Lord Ram temple construction in Ayodhya.
Entertainment
Rob Cohen's spokesperson denied Asia Argento's sexual abuse claims and termed them as 'absolutely false'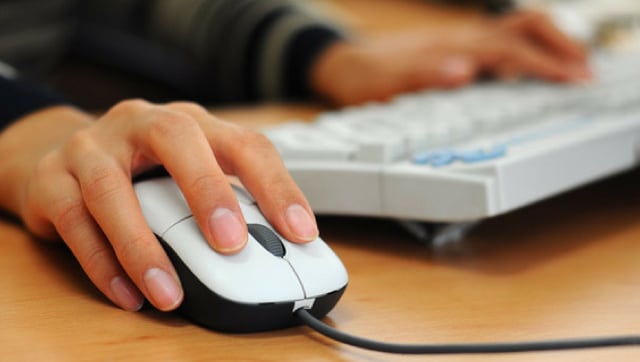 India
There are 10 unreserved posts, 2 posts are reserved for EWS, 5 for OBC and 4 for SCs. Candidates who have completed their Diploma in civil engineering can apply for the posts