Sangeet Som's remarks on Taj Mahal: Twitter trolls BJP minister, Mamata calls it agenda to finish 'India's values'
Here is how politicians and most people on Twitter reacted to riot-accused BJP MLA Sangeet Som's remarks about the Taj Mahal.
After riot-accused BJP MLA Sangeet Som courted controversy yet again by calling the Taj Mahal a "blot on Indian culture" and terming Mughal emperors Babur, Akbar and Aurangzeb as "traitors", politicians from both the ruling party and Opposition parties reacted to his statement.
Politics over this issue has begun as Som, during a visit to Meerut district, had also said the Taj Mahal was built by an emperor who had imprisoned his own father and had targeted many Hindus in his kingdom.
In fact, Shah Jahan built the Taj Mahal in memory of his wife and was imprisoned till the end of his days by his son Aurangzeb.
Here is how politicians reacted to Som's ridiculous remarks:
Asaduddin Owaisi
The All India Majlis-e-Ittehadul Muslimeen (AIMIM) chief reacted to the BJP MLA's remarks by saying, "Traitors also built the Red Fort. Will the prime minister stop hoisting the Tricolour?"
"The government's priority should be providing governance. Governance has failed in Uttar Pradesh. So, they've taken to polarisation. There are hospitals where children are dying of lack of oxygen," Owaisi further said.
He also said that since Prime Minister Narendra Modi and the Yogi Adityanath government are "blinded by hatred", they should carry an advertisement asking tourists not to go to the Taj Mahal.
GVL Narasimha Rao
Asked about the BJP's stand on Som's comments on the Taj Mahal, party spokesperson GVL Narasimha Rao said the party does not have any view on specific monuments and its members can hold whatever opinion they have.
"But as far as the Muslim, Mughal rule in this country is concerned, that period can only be described as exploitative, barbaric and a period of incomparable intolerance which harmed Indian civilisation and traditions immensely," he had told PTI.
"Even in the present times, Mulim leaders such as Owaisi exhibit the same level of intolerance as Muslim rulers once displayed," Rao had said, in response to Owaisi's remarks.
Mamata Banerjee
"It's a systematic failure and a systematic political agenda to finish India's values, culture and heritage. We strongly condemn it (sic)," News18 quoted West Bengal chief minister Mamata Banerjee as saying.
"The day is not far when they would change the name of India," she further said.
I don't know how they excluded Taj Mahal. They changed Mughalsarai's name but if they want to change India's name, where will we go? WB CM pic.twitter.com/RZIVOtg3YU

— ANI (@ANI) October 16, 2017
Reactions on Twitter
Twitterati was quick to erupt over the over Som's foot-in-mouth remarks. 'Taj Mahal' is still one of the top trends on Twitter.
Anyone who calls the Taj Mahal a "blot on Indian culture" has very clearly lost the plot. — Vikram Chandra (@vikramchandra) October 16, 2017
'Taj Mahal a blot, built by traitors,' says BJP lawmaker Sangeet Som.
He must be against marbles, having lost his.

— Ramesh Srivats (@rameshsrivats) October 16, 2017
Taj Mahal is such a non issue but politicians will continue to try and divide this country aur yaha twitter pe hum RW LW khelte rahe hai — Tanmay Bhat (@thetanmay) October 16, 2017
Pumpkin of the day: Sangeet Som who says Taj Mahal is a blot on India! Wah Som!!😄👍

— Rajdeep Sardesai (@sardesairajdeep) October 16, 2017
There was a historian P N Oak who used to claim the Taj Mahal was a Hindu temple. He was seen as a crank. Today he would be a minister — Sidharth Bhatia (@bombaywallah) October 16, 2017
Sangeet Som says "we will change this history" -- Remember, that's one thing the #BJP can never accomplish. https://t.co/kKCMO0kXN1 #history

— Audrey Truschke (@AudreyTruschke) October 16, 2017
Your answer to any idiotic statement on Taj Mahal should be to retweet 5 best tweets from @TajMahal handle.#TajPeace Look @rajcheerfull pic.twitter.com/n9Rb4rGmQv — Pankaj Pachauri (@PankajPachauri) October 16, 2017
With inputs from PTI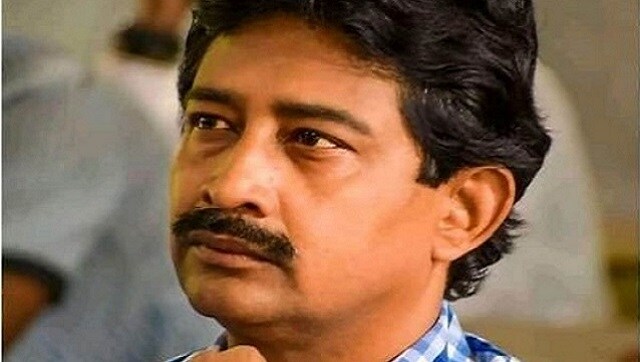 Politics
Banerjee, who unsuccessfully fought the Bengal Assembly polls on BJP ticket, described his meeting with the TMC general secretary as a 'courtesy visit'
Politics
Several BJP leaders downplayed the impact of Mukul Roy's return to TMC, with Dilip Ghosh saying Roy himself wasn't sure whether the BJP 'gained anything'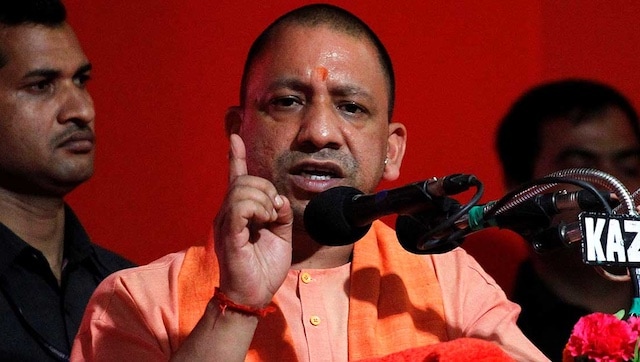 India
There will be relaxation in curfew in all districts from Wednesday, from 7 am to 7 pm, for five days as active cases have come below 600