Saharanpur violence, Hashimpura massacre, Muzaffarnagar riots: Western UP's riot belt explained
The communal flavour of western Uttar Pradesh is its biggest issue and the most recent Saharanpur violence, which is being dubbed as communal riots, have reignited the debate about the volatility of this region.
The communal flavour of western Uttar Pradesh is among its biggest issues and the recent Saharanpur violence — being dubbed communal riots — has reignited the debate about the volatility of this region.
Saharanpur caste clashes, which are being seen as the Yogi Adityanath government's first major law and order challenge, had political undercurrents, claim leaders of the Dalit and Thakur communities that were locked in a bloody conflict which also sucked Muslims into it.
The spiral of violence started from Shabbirpur village, home to around 600 Dalits and over 900 Thakurs.
Dalit victims of the clashes say upper caste Thakurs prevented them from installing a statue of BR Ambedkar on the premises of the Ravidas temple in the village. On 5 May, a Dalit group objected to a procession of Thakurs to mark the birth anniversary of Rajput king Maharana Pratap, triggering violence, in which one person was killed and over 15 were injured.
Jatav Dalits in the village say Thakurs bottled their feelings up till "Behenji (Mayawati) was in power, but things have changed now". "With Yogi Adityanath, a Thakur, at the helm of the government, members of his community are asserting their authority. During the BSP rule, they used to say, 'Do not even touch Dalits. They are high-voltage power lines'. Now, they have unleashed carnage. This government is barely two months old, five years is a long time," 62-year-old Dal Singh, who is nursing his injuries at the district hospital in Saharanpur, told PTI.
Shyam Singh, 55-year-old, whose house was torched in the clashes, told PTI, "The BJP is trying to consolidate its Thakur vote bank through violence since local body elections are around the corner."
"The BJP tried to pit Dalits against Muslims in Sadak Dudhli village, where clashes had erupted in April during a rally organised to mark Ambedkar Jayanti. They are eyeing Dalit votes," PTI quoted Swapnil Bhaskar, another victim of the clashes, as saying
Members of the Bheem Army, a Dalit group, had on 9 May torched a bus and set a number of two-wheelers afire after the administration had turned down their request to hold a mahapanchayat in Gandhi Park to demand compensation for those affected in the 5 May inter-caste clashes.
The political parties made matters only worse. Ruling and Opposition parties trained their guns at each other on the caste clashes, with Mayawati holding the government responsible for the violence and a senior minister accusing them of "shedding tears". During her visit to Saharanpur, Mayawati had accused the ruling party of failing to stop its own brigade from attacking weaker sections.
Western Uttar Pradesh is not new to communal upheavals, whether in Saharanpur, Meerut, Hashimpura, Muzaffarnagar. According to data provided by the Narendra Modi government in Lok Sabha in 2016, communal violence increased by 17 percent from 2014 to 2015. While there was an increase in the number of communal incidents from 2014 to 2015, this figure was less than the 823 incidents, 133 deaths and 2,269 injured in 2013, largely due to the Muzaffarnagar riots that occurred when the Congress Party led-UPA government was at the Centre.
Ruled by the Samajwadi Party then, Uttar Pradesh had topped the list with 155 riots that year. Uttar Pradesh not only retained its position as the state with the highest number of communal violence, but also showed higher incidents (155 as compared to 133 in 2014) and injured (up from 374 to 419). In fact, the number of injured in 2014 was higher than even 2013, when Muzaffarnagar riots contributed to the state's 360 non-fatal casualties. The state remained the worst-hit state in the first month in 2015 as well, having reported 12 incidents, one death and 64 injured.
Like this article in Quint argues, there is more than it meets the eye in the elusive western Uttar Pradesh. Despite fatigue after the riots, the "narrative of hatred" keeps the region on an edge. Saharanpur, Hashimpura and Muzaffarnagar, together (refer to the map) constitute the riot belt in Uttar Pradesh.
Western Uttar Pradesh is known for its fraught communal equations. Even though Hindus are still a majority in the region, reports have said that there are more Muslims in the area than in other parts of Uttar Pradesh, which makes the region religiously diverse. In a three-part investigative series, Hindustan Times reported that the more diverse the district, the higher the number of communal incidents. According to the report, the possible reason could be that a mixed demography produces more opportunities for conflict and politicking — for example, areas where Hindus are not in a substantial majority become "complex battlegrounds" (politically).
Economic development or the lack of it is what sustains this deeply divisive narrative. "Jats, by far the most influential groups in the region, have dominated the economic and political scene way beyond their numerical strength thanks to their significant landholdings and the benefits of the green revolution. Muslims used to be the trusted yet subordinate allies of the Jats during the days of former prime minister Charan Singh. But all is not well between the two communities anymore."
The development of Muslim community, economically and also politically, is defeating this alliance, following the death of Charan Singh in 1987. The Hashimpura massacre took place in 1987. However, experts feel the alliance has had its share of strains following the death of Charan Singh in 1987. "He was the one who kept it together and things started drifting after his death. Contesting claims by Mulayam Singh Yadav and Ajit Singh to his legacy contributed to the rift," A K Verma, professor at Kanpur Christ Church College and part of many surveys conducted by the Centre for the Study of Developing Societies (CSDS), was quoted as saying by Business Standard.
"There is no denying that recent economic changes would have benefited Muslims. What is also very visible is their growing political clout. In areas seemingly considered strongholds of Jats, Muslims are getting elected as MLAs and pradhans," an article in Quint quoted a Muslim leader as saying.
Experts have attributed the overall development of Muslims to their changing economic status, which according to the 2006 report of the Sachar committee that mapped the socio-economic conditions of the community. It said, "While the share of Muslim workers engaged in agriculture is much lower than for other groups, their participation in manufacturing and trade (especially for males) is much higher than for other SRCs (socio religious categories). Besides, their participation in construction work is also high."
It is important to note here that in Assembly election 2017, BJP relied on upper castes, non-Yadav OBCs and non-Jatav Dalits through the election campaign. Together, they constitute close to 60 percent of the population. What this also meant was that three extremely powerful social groups voted against the party — Muslims, Yadavs, and Jatavs among Dalits. According to a report in Hindustan Times, the change in balance of power (Muslims, Yadavs, and Jatavs among Dalits have ruled Uttar Pradesh over the course of 15 years) and their exclusion will have an impact on the ground.
While the non-BJP parties accuse the saffron party of depending heavily on polarising politics, BJP, in turn, blames Samajwadi Party and Mayawati's Bahujan Samaj Party, of playing votebank politics. Either way, polarisation on religious lines is a reality in this turbulent region of western Uttar Pradesh.
Find latest and upcoming tech gadgets online on Tech2 Gadgets. Get technology news, gadgets reviews & ratings. Popular gadgets including laptop, tablet and mobile specifications, features, prices, comparison.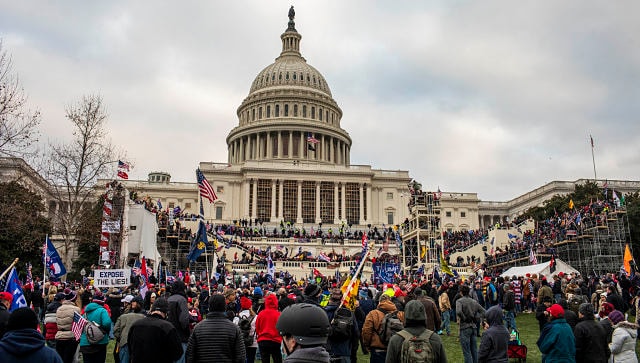 World
A full reckoning will take months or even years, and many lawmakers have called for a formal commission to investigate
India
From the moment she steps out of her home till she reaches her Chepauk office, Aruna Devi requires assistance from passersby at multiple points. "That there is still no policy to cater to something as basic as transportation shows that there is no concern for us," says the Chennai revenue official
India
Tapestry Pooling, the initiative developed by the team from Mumbai, is today a finalist in the Open Innovation Track of the $500,000 XPRIZE, a worldwide COVID-19 testing competition