SAD accuses Punjab government of failing to provide free education to girls
Shiromani Akali Dal (SAD) on Tuesday accused the Congress government in Punjab of failing to honour its promise of providing free education to girls
Chandigarh: The Shiromani Akali Dal (SAD) on Tuesday accused the Congress government in Punjab of failing to honour its promise of providing free education to girls.
"After cheating the farmers with a bogus loan waiver scheme, the government has now betrayed the girls by failing to honour the free education commitment made to them by chief minister Amarinder Singh in the Assembly last month," SAD spokesman and former Punjab minister Maheshinder Singh Grewal said in a statement.
Just like the loan waiver announcement made during the budget session in the Assembly, which was yet to be implemented, the government failed to honour the commitment to provide free education to girls from the primary to PhD level in all government institutions, he alleged.
"The young girls were hoping that the government would follow up on its commitment made by the chief minister on 19 June. They and their parents became care-free thinking they would not have to pay any fee," said the Akali leader.
However, he added that their hopes were shattered when the admissions started and the schools and colleges told them they had not received any such notification.
"The same had happened with the farmers when they went to the banks thinking their loans had been waived," said Grewal.
The Akali leader said the entire agriculture economy was passing through a severe crisis.
"The farmers, who were already feeling betrayed by the government as regards loan waiver, thought they would get a slight relief in the form of fee waiver of the girl students. Now they are being told that even this will not happen," he said.
Since the admission process was nearing completion in all the institutions, the parents had no option but pay the fees if they wanted to admit their wards in them, added Grewal.
Demanding an immediate notification on the free education announcement, he said the government should order the schools and colleges to refund the money taken from the girl students.
The last date of admissions should also be extended to accommodate the girl students, who had not taken admission because their parents could not afford the fees, said the Akali leader.
Politics
The Election Commission's announcement came after Chief Minister Charanjit Singh Channi and others asked to delay the polls on account of Guru Ravidas Jayanti on 16 February
Politics
The Arvind Kejriwal-led AAP party has returned to its 'default CM face choice' in Mann, backed by a public referendum with nearly 22 lakh callers, after a futile search for six months did not yield any credible face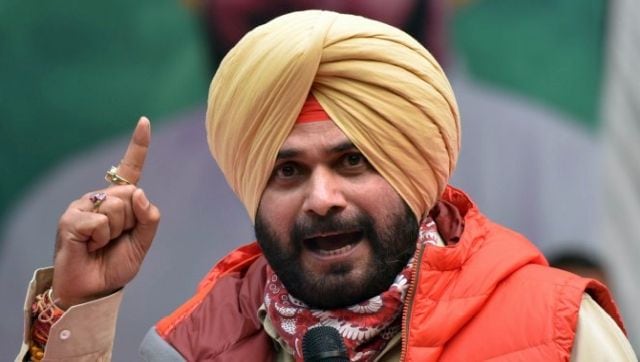 Politics
The Punjab Congress president is waging a campaign against the BJP, Badals and the man he loves to hate, Amarinder Singh. But it seems he is on his own most of the time