Ryan International School murder case: Court to decide today if 16-year-old accused will be tried as adult
The Juvenile Justice Board had said the teenaged boy accused of killing eight-year-old Pradyman Thakur inside Ryan International School will be tried as an adult, since he was 'mature enough to recognise the consequences of his actions'.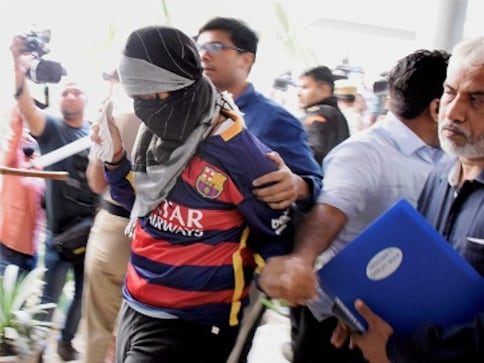 A sessions court in Gurugram will decide at 4 pm on Monday whether the juvenile accused in the Ryan International school murder case should be tried as an adult.
Judge Jasbir Singh Kundu, hearing a plea filed by the 16-year-old accused's family last week, had given the CBI one week additional time to file its supplementary chargesheet. CNN-News18 reported that the accused's family has blamed the Juvenile Justice Board, alleging that it gave its approval to try the 16-year-old as an adult even before the CBI could complete its investigation and file a chargesheet.
They also reportedly said that the case against the 16-year-old rests on fingerprints found at the crime scene, and there was no other evidence against him.
As reported by Millennium Post, Justice Kundu, while hearing the case on 14 May, reserved his judgment and said he will decide on 21 May whether to try the 16-year-old as an adult, as recommended by the Juvenile Justice Board. The order is significant because if he is convicted as a minor, he will face a maximum punishment of one year. But if tried and convicted as an adult, he could serve a maximum punishment of 10-15 years, the report added.
Meanwhile, parents of the accused said the Juvenile Justice Board order was "bad in law", and was passed without giving the teenager an opportunity to present his case. It was alleged that the board passed the order "only on face value of allegations and evidence".
On 20 December last year, the Juvenile Justice Board said the teenaged boy, accused of killing a seven-year-old Class II student on the premises of the Ryan International School, will be tried as an adult, after recognising that he was "mature enough to recognise the consequences of his actions".
The victim's father Varun Thakur welcomed the decision. "I thank the judiciary for the decision. We always knew that the journey is long but we will go till the end to get justice for my child and all other children who might be vulnerable," ANI quoted Thakur as saying.
With inputs from PTI
India
The 49-year-old judge died after a three-wheeler knocked him down while he was out for his morning jog. The video of the incident soon went viral on social media
India
Justice Bharati Dangre of the high court was hearing pleas filed by Kapoor's wife Bindu and daughters Roshini and Radha Kapoor seeking bail.
Entertainment
Sooraj Pancholi was booked for alleged abetment to suicide in the case and is now out on bail.