RSS worker hacked to death in Kerala: Governor P Sathasivam summons Pinarayi Vijayan over deteriorating law and order
Kerala Governor P. Sathasivam on Sunday summoned Chief Minister Pinarayi Vijayan to discuss the law and order situation
In an unprecedented move, Kerala Governor P. Sathasivam on Sunday summoned Chief Minister Pinarayi Vijayan to discuss the law and order situation in the state after an RSS worker was killed overnight.
Sathasivam quoted Vijayan as saying that law-breakers would be dealt with sternly and that he would meet both state BJP President Kummanam Rajasekharan and the state RSS chief and make a public appeal for peace.
The Chief Minister promised that action would be taken against law-breakers irrespective of their status and political affiliation.
The Governor said Kerala Police chief Loknath Behra also told him about the law and order situation.
Sathasivam also spoke on the phone with Union Home Minister Rajnath Singh, Rajasekharan and CPI-M Secretary Kodiyeri Balakrishnan about the stone pelting at his son's house.
Meanwhile, police on Sunday arrested all the six persons who took part in the hacking of Rajesh and arrested two others who helped the six. Two men are on the run.
The six arrests took place from a rubber estate in the capital's suburbs.
Balakrishnan told reporters here that the CPI-M had no role in the RSS man's murder. Police probing the crime say this was the outcome of political and personal rivalry.
India
The Kerala floods have caused widespread devastation in the state. So far 29 people have lost their lives in the heavy rains since 8 August.
India
With this, the total number of Keralites, killed after joining Islamic State in Afghanistan, has gone up to eight after the NIA last year confirmed the death of four.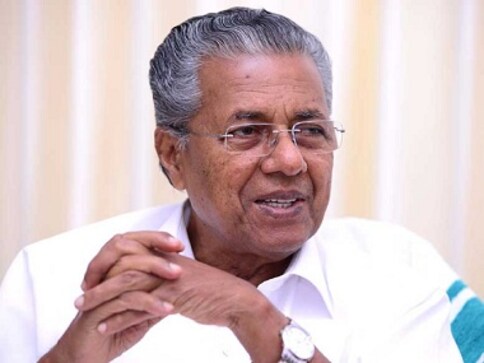 Politics
Though Pinarayi Vijayan was opposing the CAA in public, he and his government were going ahead with the steps to implement the controversial Act, Leader of Opposition in the Assembly Ramesh Chennithala said at a press meet.