RSS volunteers don't work for any particular party, but back those working in national interest: Mohan Bhagwat in day two speech
RSS chief Mohan Bhagwat said the Sangh did not have any influence on the Bharatiya Janata Party (BJP) government's policies.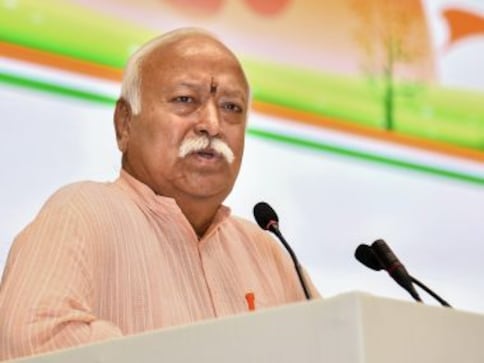 On the second leg of his three-day lecture series at Delhi's Vigyan Bhavan, where the organisation is holding a conclave titled "Future of Bharat: An RSS Perspective", Rashtriya Swayamsevak Sangh (RSS) chief Mohan Bhagwat on Tuesday said the Sangh did not have any influence on the Bharatiya Janata Party (BJP) government's policies.
"If the government wants advice, they ask us, and if we can give any advice, we do that. But we do not have any influence on their politics. The Sangh does not have any influence on the government's policies," Bhagwat said.
He also said that the RSS never asks its volunteers to work for any particular party but does advise them to support those working for national interest.
Bhagwat's comments sought to distinguish between its functioning and the work of the BJP, which is seen to be ideologically affiliated to the organisation with many top leaders, including Prime Minister Narendra Modi, having an RSS background.
He said there is a perception that the RSS plays a key role in the functioning of a particular party, a reference to the BJP, because of the presence of many of its workers in that organisation, but it is wrong.
"We never ask a swayamsevak (volunteer) to work for a particular party, we do ask them to back those working in the national interest. RSS keeps away from politics but has views on issues of national interest," Bhagwat said.
He said the Sangh believes the centre of power should remain as envisaged in the Constitution and that it considers it wrong if it is not so.
"The Constitution is the consensus of our country. Following the Constitution is everyone's duty," said Bhagwat. "The RSS accepts the Constitution. There is not even one example in which the RSS has done anything against the Constitution," he added.
Bhagwat also said that the Sangh wants everyone to benefit from development in India. "Our vision document will be one which benefits everyone and includes everyone in the development of India," he said.
"We want a powerful nation so that we can use that power for good," he added.
Even though Bhagwat said that RSS respects diversity and believes in the philosophy of "walk on your own path", he also said, "Some people know they are Hindus but they are not willing to accept it because of political correctness."
"According to us, this entire society is a Hindu society. We have no enemies, neither in the country nor outside it," he further said.
"We do not want to finish our enemies. We want to take them along with us," Bhagwat said.
With inputs from PTI
India
The leaders voiced their support towards spreading awareness about the ongoing vaccination drive and provided their ideas and suggestions for preventing the third wave, as per the PMO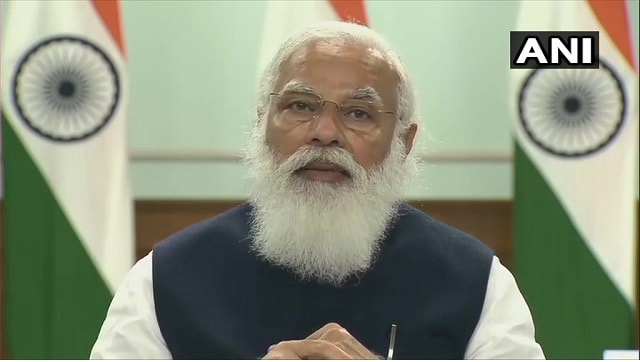 India
Meanwhile, Assam chief minister Himanta Biswa Sarma on Monday said he has directed state police to withdraw FIR against Rajya Sabha MP K Vanlalvena as a "goodwill gesture"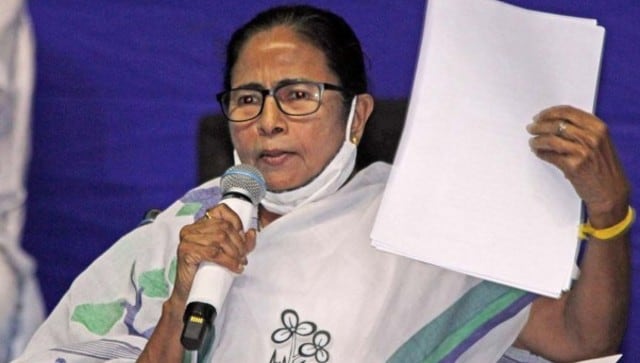 Politics
All this in the backdrop of #AbkiBaarDidiSarkar trending on Twitter, thus further fuelling rumours about a United Front.