RSS chief Mohan Bhagwat may have stolen the 'baby-boom' idea for Hindus from Kerala Church
RSS chief Mohan Bhagwat's exhortation to Hindus to have more children has, not surprisingly, raised many hackles. But it should also raise a question of copyright: Whose idea was it first?
RSS chief Mohan Bhagwat's exhortation to Hindus to have more children has, not surprisingly, raised many hackles. But it should also raise a question of copyright: Whose idea was it first? The Catholic Church in Kerala has been telling its members to make more babies and be merry — and increase their figures — for at least ten years now.
Community leaders, who play 'population number' games on the basis of primeval fears and ignorant or perverted interpretation of statistics, only end up destroying the robust secular fabric which India takes pride in. Their bluff must be called.
Bhagwat's preposterous idea reminds us of medieval chieftains urging their people to have more sons to fight rival tribes. While Bhagwat made the suggestion only in an oblique fashion, the Catholic Church in Kerala has been pretty open about it.
This is what Archbishop Andrews Thazhath told a Catholic news portal as long ago as 2007: "Our community is shrinking day by day." Calling it a "dangerous trend", he said, "other communities were growing steadily and it should open our eyes."
Even a year before, in a pastoral letter that was read out in Kerala's churches, Syro-Malabar Major Archbishop Cardinal Varkey Vithayathil urged his people to procreate more.
The letter said: "There is sin and injustice to society behind the decision of not having children by those parents who have the means and normal health. Children who have received life should become parents by imparting life. The future of the husband and wife is to be realised through their children. It is the love that is learnt in families that will flow into one's neighbours and society."
The 'make-more-babies' campaign got a big boost after Pope Benedict bemoaned low birth-rate among Christians in 2007, the year which was celebrated as the Year of Life by Kerala's Catholics.
"The Catholic Church that had taken the lead in ensuring family planning in Kerala in the 1960s and '70s — in a departure from its conservative beliefs — is now encouraging members to have four or more children to stem a decline in numbers," says this 2013 Indian Express report.
This campaign has been going on full steam ahead with the unwritten and unspoken slogan being that Christians should produce "four or more children". The Church-run hospitals and educational institutions have been doling out significant concessions for the fourth child in Kerala.
The Church sermons don't openly talk of dwindling Christian numbers. Instead, they are camouflaged in the well-known Catholic antagonism to birth control with an obvious underlying fear.
According to the 2011 census, Christians constitute 18.38 percent of Kerala's 3.3-crore population (against their nation-wide percentage of 2.16). Hindus make up 54.73 percent (79.8 nation-wide) and Muslims, 26.56 per cent (national: 14.23). The Church leaders claim that nearly 25 percent of the state's population were Christians some 50 years ago, and their proportion had steadily dwindled to less than 20 percent now.
Clearly, the dwindling numbers of the Hindu community weigh heavily on the minds of Christian "intellectuals". They also lose no opportunity to claim that census figures of Hindu population across India are bloated since these include tribes who, they imagine, are not Hindus. The ludicrousness of this claim arises from the simple fact that Hinduism, unlike Christianity and Islam, is not an organised and institutionalised religion but a confluence of beliefs that have existed for long. To say that tribals worshipping a variety of things in the remote crevices of India are not Hindus is to seek vicarious pleasure from a hallucination that the country's majority community is not as numerically strong as it believes it is.
The bottom line is the unfounded fear even among both Hindus and Christians that their numbers are falling while those of Muslims are shooting up. The fear of a whopping boom in Muslim population is not based on acceptable logic, as you can see in this Firstpost article and analysis in The Hindu.
The decadal growth rates in the populations of both Hindus and Muslims have been slowing down. Demographers have predicted that the growth rates of the two communities are converging.
That an explosion in India's Muslim population will lead to a "takeover" of the country by that community in future is a myth that should be busted once and for all.
And surely it's not the population statistics that political and religious leaders like the bishops in Kerala or the likes of Mohan Bhagwat should worry about. What should be noted and debated with concern is that substantial sections of all communities are economically-backward; that despite their currently higher growth in population, Muslims suffer from more than their share of backwardness. Several studies have backed this.
Pointing a finger at the BJP for their backwardness again amounts to the petty politicisation of issues that can be resolved only by ideological honesty and not by silly population number games.
The author tweets @sprasadindia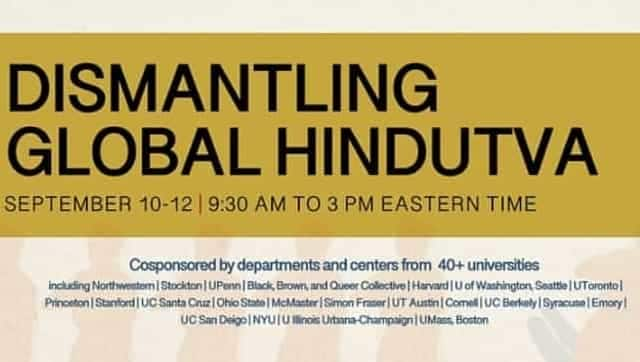 India
The Hindu dharma represents the world's most ancient continuously practised, indigenous spiritual and philosophical tradition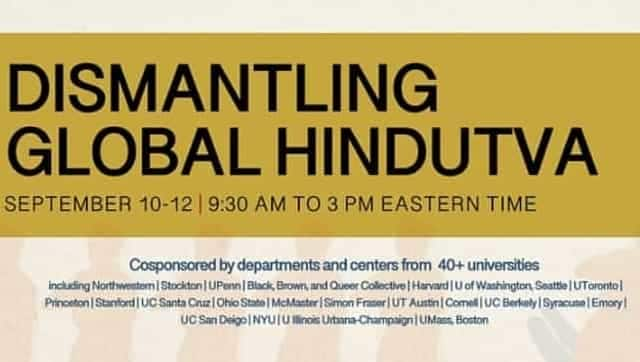 India
The ground was being laid for a while, as Hindus in the US have campaigned against representation of their faith in school textbooks in California a little more than a decade ago, and against various scurrilous academic references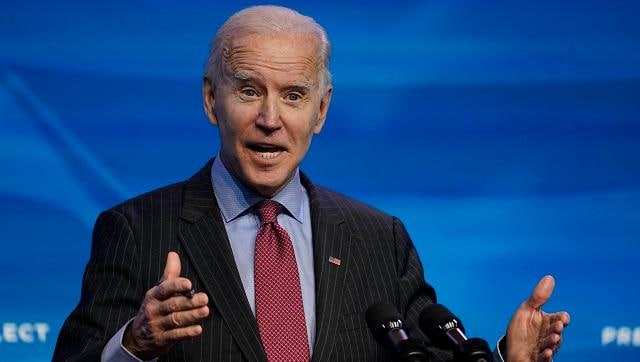 India
It is incredulous that the US still drinks the "political settlement" Kool-Aid provided gladly by Pakistan when the Taliban has come up with a military solution