Rs 500, Rs 1,000 note ban: Who will take care of pensioners and those with medical needs?
Why can't we post policemen at hospitals, pharmacies and banks to ensure that the note ban doesn't adversely effect pensioners and those with medical needs.
This is personal. I have a sister residing in RK Puram in New Delhi, who is confined to her bed for the past seven years because she is suffering from multiple sclerosis. She requires full time nursing and cannot sign any papers or mark her thumbprint on a cheque.
She is bright, cheerful and was a former teacher at Modern School. Ask her how she is and she will say 'fit and fine'.
But her finances, following the Rs 500 and Rs 1,000 note ban by the Modi government on Tuesday, are in a dire state. She is left with exactly Rs 200 in cash as of now, and the Rs 10,000 withdrawn in Rs 500 and Rs 1,000 denominations by her staff last week, is of no value and has to be returned to the bank. Even then, as I panic, she remains cool.
The bank just told one my staff that he would have to produce his identification in order to exchange the demonetised currency, so he has to stand in the ever-expanding queues once again. This particular bank has dealt with him more or less every day for the past six years. The bank wants my sister's ID as well. If a new employee happens to take up my sister's case, he might just ask that she be pulled out of her bed, shoved into a wheelchair and dragged all the way to the bank because, in his bureaucratic warren of a mind, he might reason that, 'kya kare, government ka kanoon hain (what can we do, the government makes the rules).'
You can hear the words, that corrosive indifference that marks this clan. It has happened.
The queue of retired and senior citizens stretches for almost fifty metres outside the bank. Some of them can hardly stand.
I am no economist and am ready to agree with experts when they say that with this move, all the back money will be ferreted out and that we will dance into the sunshine; but, at this moment, living in another country, I really do not care a toss about the rose petals we shall strew en route. I just need my sister to get some money.
I have no faith in the bedside manner of the banking system, where the staff treat clients and customers like dirt and behave as if it is their money that they are doling out. They just say 'kal aao' and 'Form C bharo' and 'yeh galat hai'. I truly believe that we as a society can never be seen as civilised until we start respecting our elderly and the infirm and those with special needs. In this case, we can start by at least letting them jump the queue.
I don't know if Prime Minister Modi and his advisers planned this move well in advance or thought of the details along the way, but in the frenzy that we are seeing and the echo of the mutual backslapping between politicians and media since the announcement, I am not so sure about its efficacy. The bridge between the assurance that money will be disbursed in 24 hours and its fruition is a very rickety one.
Add to it the human factor (especially bank employees who don't give a damn) and the permutations on how to eradicate the viral infection of black money are replaced by a sense of despair at the lack of options, and the absence of a back-up system.
The way things stand at the moment, I cannot see a smooth transition into the new currency anytime soon.
The corrupt and the venal will get the first shot at the exchange and must already be bending over backwards to thwart the new system. If there is a loophole, they will find it.
All I am thinking about is what of the medicines. The pharmacies are not taking the demonetised notes. You can say that they will, you can even tell us that you can die and the shamshan ghat will take your money, but what if they don't?
If you call for an ambulance and tell them that you will pay in Rs 1,000 notes, don't hold your breath for the sound of a siren.
Three pharmacies so far have refused to give medicines in exchange for the demonetised currency. With the general lack of knowledge and uncertainty, they won't even take credit cards now and simply offer a ready made excuse: 'lines blocked hain'.
How and where can we report such a pharmacy, that won't take the money. To whom? How? What will happen after that? If we can post 10,000 cops on the road for a VIP motorcade, then why can't we post them at hospitals, crematoriums, pharmacies and banks to ensure that the government's grand pronouncements have validity.
By now, I must have spent a mini-fortune in making calls to Delhi. I shudder to imagine a scenario where someone who needs insulin for diabetes or cardiac medicine cannot buy it.
I am not whining, I am just stressed. It is wonderful to make in-depth fiscal comments and be interviewed on TV and have the media appreciate the note ban, but the sacrifice that people were asked to make in the process should not jeopardise those who are fragile or place the common man into a corner for no fault of his own.
At this moment, all those big buzzwords of the fiscal world like 'asset value reserves' and 'collaborative consumption' and 'firefighting inflation' mean nothing. Not that they ever did but really, the Rs 200 won't last long. So, all that I want to know now is that when will my sister get her dues, and when will she be able to use her pension.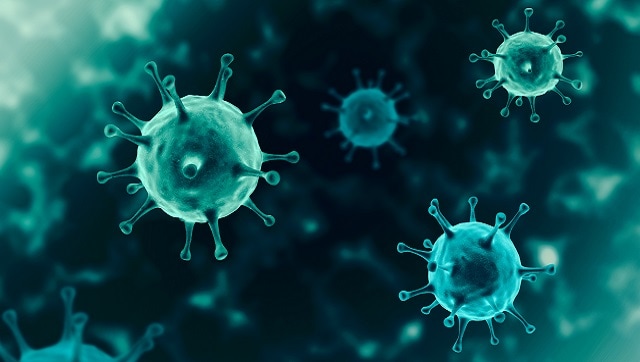 World
The scientists have warned that this variant carries an 'extremely high number' of mutations may drive further waves of disease by evading the body's defences
World
Rittenhouse hails from Illnois' Antioch, which is around 24.14 kilometers from Wisconsin's Kenosha. The white teenager, who lived with his mother, has been described as an 'admirer' of the police.
India
People having diabetes must aim to include a good source of protein and fibre in every meal to blunt the glucose response of the meal