Rs 500, Rs 1,000 note ban: Narendra Modi's demonetisation move a death knell to hawala trade
The demonetisation of Rs 500 and Rs 1,000 currency notes by Prime Minister Narendra Modi has broken the spine of hawala transactions that involve some of the biggest and most voluminous paperless money transactions in India
Prime Minister Narendra Modi's "shock-and-awe" move against black economy has hit it where it hurts the most. The demonetisation of Rs 500 and Rs 1,000 currency notes has broken the spine of "hawala" transactions that involve some of the biggest and most voluminous paperless money transactions in India.
According to market sources, the sudden demonetisation of Rs 500 and Rs 1,000 currency notes has virtually crippled informal and illegal money transactions.
"Prime Minister's move to curb fake currency circulation will also hit illegal trades like hawala trade and dabba trade because these are potential sources of black money," a senior government official told Firstpost on condition of anonymity.
Modi's action, a death knell to hawala
According to market sources, who are in the know of hawala activities say that government's move has proved a "death knell" for the trade.
"PM Modi's masterstroke of demonetisation of Rs 1,000 and Rs 500 currency notes has rendered the unaccounted cash lying with the hawala brokers useless. These are now mere papers. It's an excellent step and by one stroke the PM has dealt with the corrupt politicians, bureaucrats and Hawala traders," said chartered accountant Abhishek Aneja.
The hawala trade has collapsed overnight due to the demonetisation of the currency, a Delhi-based businessman told Firstpost on the condition of anonymity. "Large volumes of cash lying with these brokers have now turned redundant, as it won't be a part of the economy. It's a big blow to those involved in hawala racket and it won't revive in the next three months. Many traders are likely to go bankrupt. It needs to be seen how many traders will survive to carry on the trade in days to come. It's also a big jolt to India's film industry," he added.
Agreed a Surat-based businessman. "Hawala trade and dabba trade are big in Gujarat and the PM's announcement has completely routed it. It's a big move. Next time one would think twice before venturing into it."
However, Aneja says that the demonetisation move alone won't be sufficient. "The government should also ensure the protection of honest taxpayers. While on one hand government wants to act tough against black money hoarders, on the other the proposed amendments in the Prevention of Corruption Act speak differently," he added.
Few facts on hawala trade
Though hawala trading has been in practice in India and other parts of the world for decades, it became popular amongst the masses in India due to the infamous Jain Hawala scandal and Bollywood.
The Jain Hawala scandal
The Jain Hawala scandal also known as Jain Hawala scam was a political scandal between 1988-91 involving payments allegedly sent by politicians (black money) through four hawala agents — the Jain brothers. It was a US $18 million bribery scandal that named some of the country's prominent politicians. It was also alleged that payments were made to Hizbul Mujahideen militants in Kashmir. The CBI during its investigation came to know about a "red diary" that allegedly had the names of politicians, bureaucrats and a few prominent others, who sought the service of Jain brothers.
Indian cinema industry and hawala trade
An Income Tax department's report on Mumbai's film industry (Bollywood) finds a significant use of hawala channels for funding films and transfer of money to Pakistan and other countries. It leads to a big quantum of tax evasion and black money generation. According to a recent newspaper report, hawala transactions of around Rs 2000 crore take place in Mumbai alone per day.
What is hawala trade?
Hawala literally means "trust based reference". Hawala trade works outside the legal banking and financial systems. The remittance takes place on the basis of communication through a reference code between two hawala agents or brokers on behalf of their clients. "Hawala is an illegal channel and transaction through it is a crime. The channel is used to convert black money into white. Major hawala transactions are related to undisclosed money," says
How does it operate?
A client (X) in India goes to a hawala agent (A1) and hands over to him an amount of cash, which he wants to be transferred to his friend (Y) in London. A1 gives a "code" to X and tells him to communicate the "code" to Y and also gives an address from where the latter can collect the amount. Meanwhile, A1 communicates his counterpart agent A2 in London. When Y reaches the destination communicated to him by X, he receives the amount in the currency of that country, say pound. In the process, A1 charges his commission from A1.
Characteristics of hawala trading
Hawala trading is based on trust, has no records or paper trail and legal enforcement, is fast, flexible, non-bureaucratic, and charges low commission rate, but it's illegal. There is never a physical transfer of money in the process and the channel is always anonymous. In a hawala transaction, the money enters the hawala system in local currency (say Indian Rupee) and leaves as a foreign currency (US dollar if remitted in the US).
The dark side of hawala
Besides, transfer of money by businessmen and traders, there's also a dark side of hawala trade. According to intelligence and security agencies, hawala route is used in funding by criminal and terrorist outfits. It has a potential role in money laundering as well.
Major centres
Almost every city in India has hawala traders, but major transactions take place in Mumbai, Gujarat and New Delhi.
What does Financial Action Task Force (FATF) report say on hawala trade?
An independent inter-governmental body, FATF in a 2013 report on the role of hawala has mentioned that the channel had been used for funding terror outfits. The report pointed out that "quite a few cases" in India shows how hawala funds from abroad entered the country to fund terrorist organisations.
India
The countrywide vaccination drive was rolled out on 16 January with healthcare workers getting inoculated in the first phase
India
As part of the celebrations, Union Health Minister Mansukh Mandaviya requested people to get themselves vaccinated and also help others to receive their jab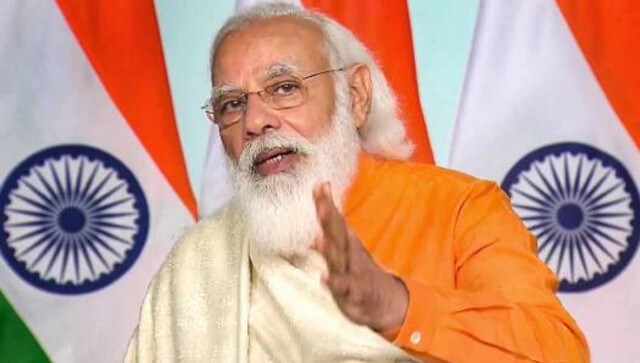 India
Huge celebrations have been planned for the occasion, with over 71,000 diyas to be lit at Varanasi's Bharat Mata temple