Rs 500, Rs 1,000 banned: Here are few questions answered as banks open today
Even as the government's war against black money and fake currencies floating in the system is on, common man has been facing the hardship who now needs to exchange old currency notes with the new one at their respective bank branches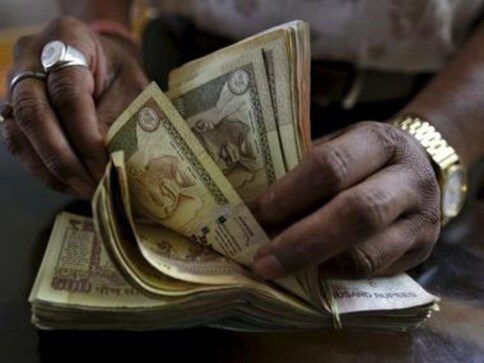 The decision to ban Rs 500 and Rs 1,000 currency denomination by the government from Tuesday midnight was welcomed from almost all walks of life across the country.
Even as the government's war against black money and fake currencies floating in the system is on, common man has been facing the hardship who now needs to exchange old currency notes with the new one at their respective bank branches.
Since the government decision has resulted in a panic-like situation for the commoners, here are some of the few notable questions and answers for the them.
1) Will ATMs be working today?
Bank ATMs will start working from Friday (November 11), and dispense the new Rs 100 and Rs 2,000 notes. However, withdrawal limits at ATMs will be fixed at Rs 2,000 a day till 18 November and Rs 4,000 from 19 November.
2) Will the banks be working today?
As the banks were shut for any kind of transaction on Wednesday as per the government order, banks will open their branches starting today. In fact, for public convenience, banks will remain open this coming Saturday and Sunday as well, Economic Affairs Secretary Shaktikanta Das tweeted earlier.
Banks will be operating for extra two hours on Thursday (10 November) and Friday (11 November). Starting today till 13 November i.e Sunday, banks will be open till 9 pm to help customers queuing up to deposit their Rs 500 and Rs 1000 notes.
The RBI also announced that the new notes of Rs 2000 and Rs 500 would be available from this Friday (11 November). The new Rs 500 bank notes will have extra security features, besides having different colour and size. The Rs 500 bank notes will be stone grey in colour with the predominant new theme of the Indian heritage site Red Fort.
The new Rs 2,000 notes will be of magenta colour with Mangalayam imprinted on the reverse. The higher value currency notes will have other designs, geometric pattern aligning with the overall scheme both on the obverse and reverse.
The nation's largest lender State Bank of India was among the first to announce an extension in banking hours, till 1800 hrs tomorrow and also said each of its branches will be having a dedicated 'exchange counter' to change the currency notes.
3) How much money can I withdraw today?
One can withdraw up to Rs 10,000 from the bank. However, public can exchange their Rs 500 and Rs 1,000 notes with lower denomination currency notes at designated banks and post offices on production of valid government identity cards like PAN, Aadhaar and Election Card from 10 November to 24 November with a daily limit of Rs 4,000. However, one can deposit any amount with the bank, but any amount exceeding Rs 2.5 lakh will attract I-T scrutiny.
4) Can I exchange Rs 500 or Rs 1,000 notes today?
Yes, you can exchange Rs 500 and Rs 1,000 notes starting today at your designated bank branches. Those unable to deposit Rs 1,000 and Rs 500 notes till 30 December this year can do so in designated RBI offices till 31 March next year after filling a declaration form along with proof and reasons.
Explainers
After three US regional lenders failed, UBS swooped in to buy out troubled Credit Suisse in order to avoid a larger crisis. The turmoil began on 8 March, with Silvergate Bank's announcement of liquidation, followed by the collapse of Silicon Valley Bank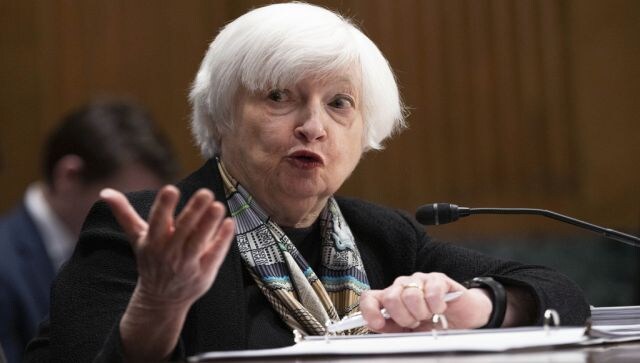 World
Stock markets extended gains with US and European indices closing higher as fears of a financial crisis eased, after the US Federal Reserve and other major central banks kicked off a coordinated effort this week to boost lenders' access to liquidity
World
The 40 branches of Signature Bank will become Flagstar Bank, starting Monday. Flagstar is one of New York Community Bank's subsidiaries