Rs 500, Rs 1,000 ban: RBI says enough cash available, urges customers to be patient
The RBI has appealed to the public to be patient and urged them to exchange their old notes at their convenience, any time before 30 December 2016
Allaying fears of the customers about any decline in currency shortage, the Reserve Bank of India has issued a statement saying it has made arrangements to distribute new notes Rs 2,000 and other denominations across the country.
"There is enough cash available with banks and all arrangements have been made to reach the currency notes all over the country. Bank branches have already started exchanging notes since November 10, 2016," the RBI said in the statement.
After the government on 8 November announced its decision to ban the use of Rs 500 and Rs 1,000 currency notes, there have been chaos, confusion and panic among customers. The banks remained shut on Wednesday and the ATMs were shut on Wednesday and Thursday. The government had said that the ATMs will be functional from Friday but there there are complaints that most of the ATMs do not yet have cash.
The central bank's assurance comes in this wake.
However, the RBI has cautioned that it may take a while for the banks to recalibrate their ATMs. "...Once the ATMs are functional, members of public will be able to withdraw from ATMs upto a maximum of Rs 2,000 per card per day up to November 18, 2016; and after that withdraw up to Rs 4000 per day per card," the statement said.
It also said that several ATMs have started functioning from this morning as the banks could complete recalibration of these machines to allow withdrawals up to Rs 2,000 to begin with.
The facility for exchanging the withdrawn denominations of Rs 500 and Rs 1,000 is available for nearly 50 days.
The RBI has appealed to the public to be patient and urged them to exchange their old notes at their convenience, any time before 30 December 2016.
Business
There is more panic in the banking world, as Credit Suisse shares plummeted on Wednesday. The global investment institution has a presence in India with assets worth Rs 20,000 crore. Will the bank's future impact the world's fastest-growing economy?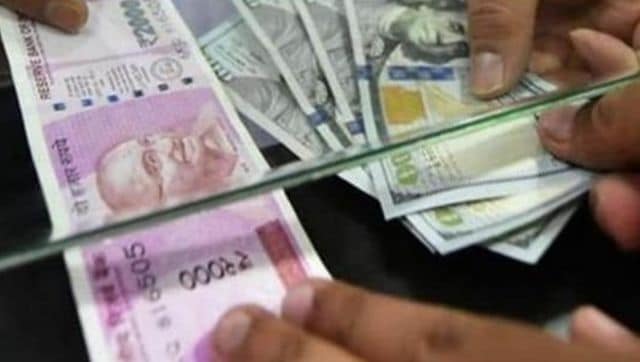 World
The process of SRVAs started last year in the month of July when the RBI issued detailed guidelines on cross-border trade transactions in the Indian rupees (INR)
World
According to reports, the trader was tricked by three fraudsters in the Kot Addu tehsil and was given the fake $1 million note along with the supporting documents